HER PERSPECTIVE
Best Moment: The nursery furniture has arrived! We had originally planned to order it from a local furniture store and expected to wait 6-8 weeks for delivery. But … Nick did a fair amount of research and stumbled upon an online retailer that offered a discounted price for ordering a crib + a dresser, and we only had to wait 4 days for delivery! Seriously. I love having a husband who obsessively compares products and prices before making big purchases. We did, however, order the glider from the local store — and it may be the most comfortable chair I have ever sat in. Good thing because I suspect I'll be spending a lot of time in it.
So now you must wait for more details … Because the furniture will remain in our garage until my dad is able to help Nick move it upstairs and assemble it. Stay tuned!
Symptoms: Still feeling full of energy! Despite waking up at 4:45am twice this week to host kid's pledge at my station. Several times during my pitches, I acknowledged my growing belly and said I can't wait to introduce our Peanut to PBS KIDS. I wasn't kidding, either.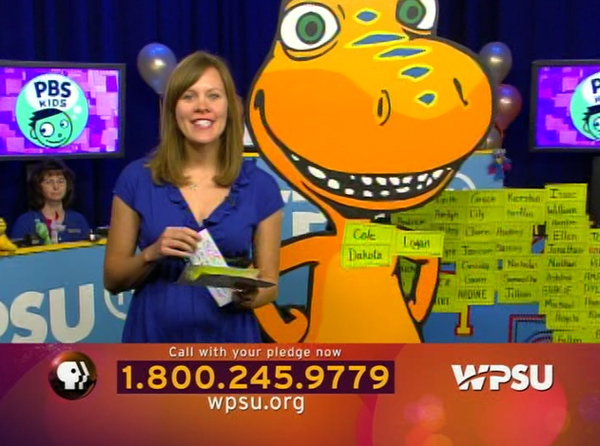 Cravings/Aversions: I've always been a big fan of cereal. In fact, my morning bowl is often twice as big as Nick's. Lately, though, I think I could eat cereal for every meal. And while I don't, I usually do have a big bowl in the morning and another before bed. Current favorites include: Cinnamon Cheerios, Honey Bunches of Oats with Almonds (plus strawberries), and Kashi Vanilla Island (plus blueberries).
What I Miss: Remember when I said I missed the sun and the summer heat? Well, slow down, Mother Nature. No need to jump from 70 degrees to 90 degrees overnight.
What I Can't Wait For: We shuffled around a lot of stuff this week. Nick's desk (not to mention his commercial grade printer) is now in the corner of our bedroom. We moved shelves and boxes of books and a sewing machine into the garage. We made room in our closet for my crafts and Nick's office files. And we took piles of clothes to Goodwill. Why? Because we have a two-bedroom townhouse and a baby on the way! I can't wait for it all to come together.
Milestones: Apparently, my uterus is now the size of a soccer ball. And Peanut is fast approaching 2 lbs. Fortunately, Nick told me this week that I still don't look pregnant from behind. Thank you, dear sweet husband!
HIS PERSPECTIVE
Best Moment: Seeing my Emily on TV — she never ceases to amaze me.
Symptoms: Procrastination. Truth be told, the reason this blog post is a week late is because of me. Oops.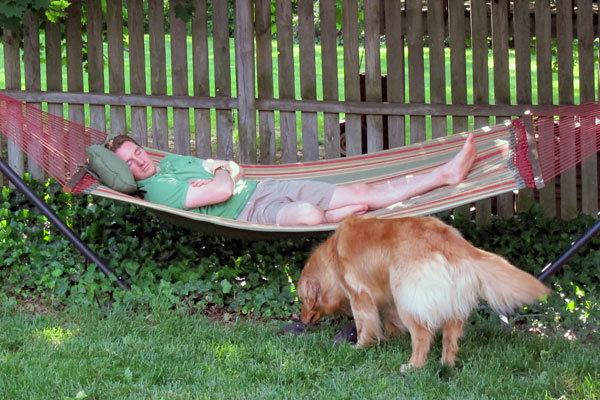 Cravings/Aversions: 'Tis the season for strawberries! And it's a short one this year. Emily asks me on a daily basis to pick up more berries from the local farm stand. Seriously, she's gone berry loco.
What I Can't Wait For: We're under the 100 days to go mark — I can't wait for the official start of the third trimester. Our little womb squatter is going to be here before we know it. Tempis fugit.
Milestones: Aside from packing on the pounds, Peanut is still doing a bit of fine-tuning. The structures of the spine (all 33 rings, 150 joints, and 1000 ligaments) are still forming, and the neurons in the brain continue to form connections at a rapid pace.