My dad is the grill master in our family. From BBQ chicken to spare ribs to burgers and dogs to corn on the cob.
Also, it's his birthday today. Happy birthday, Dad!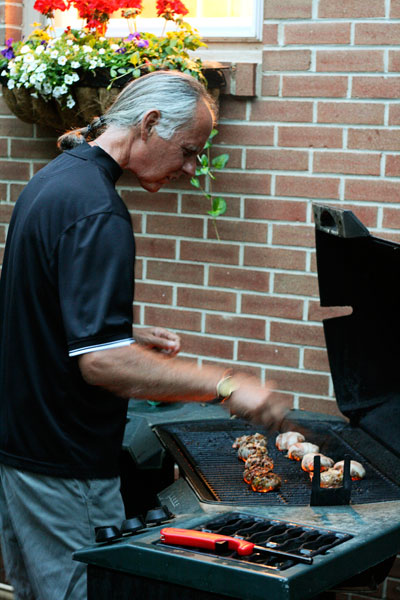 Last weekend when we were home for Memorial Day, Dad spiced up his standard burger recipe with some help from The Pioneer Woman. (I think Mom may have had something to do with that.)
Burgers wrapped in bacon? Yes, please!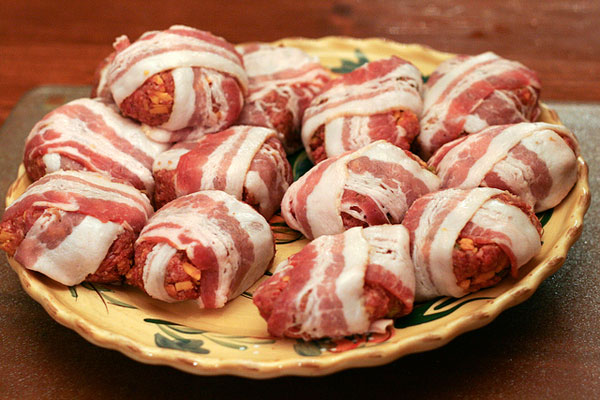 With BBQ sauce, Worcestershire sauce, lots of shredded cheddar cheese, and a few jalapeños. Grilled to perfection, of course.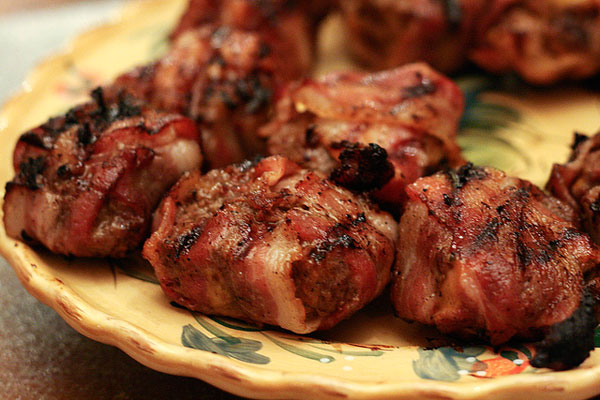 Aren't they cute? I mean … manly. Fit for a father on his 56th birthday. Love you, Dad!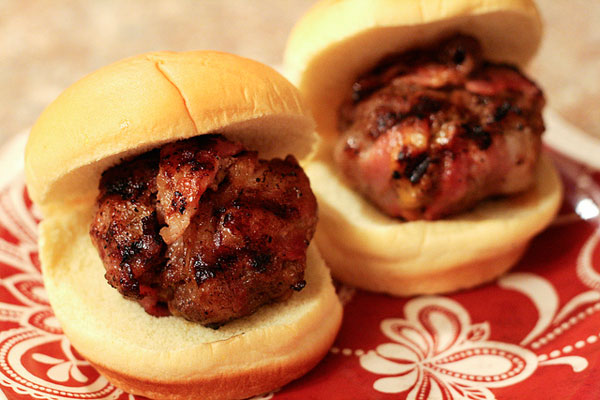 Bacon Sliders
Makes 8 mini burgers.
Ingredients
2 lbs ground beef
1 teaspoon seasoned salt
1 teaspoon ground black pepper
1 teaspoon lemon pepper
1 tablespoon Worcestershire sauce
2 cups shredded cheddar cheese
finely chopped jalapeños (optional)
8 strips bacon
1/4 cup BBQ sauce
8 slider rolls
Directions
Combine meat with seasonings, Worcestershire sauce, shredded cheddar cheese, and jalapeños. Knead with hands to combine. Form into small-to-medium sized balls.
Cut slices of bacon in half lengthwise. Wrap one half around ball of hamburger, pulling slightly to keep taut. Smooth to secure seam. Repeat with other half of bacon, ending seam in the same place.
Place patties, bacon seam side down, on a baking pan with a drip tray sprayed with nonstick cooking spray. Press gently on each patty to flatten as much as you can without squeezing meat out of the edges. Refrigerate for 20 to 30 minutes until firm.
Fire up the grill.
Brush each patty liberally with BBQ sauce. Grill for 10 to 15 minutes, or until bacon is fully cooked.
Serve on a slider roll with your choice of condiments.
(Adapted from The Pioneer Woman)