We spent the weekend in Dover with my family — our first trip "home" since Laura graduated from high school. (Do you still call your childhood home your home? I can't resist — it will always feel like home to me.)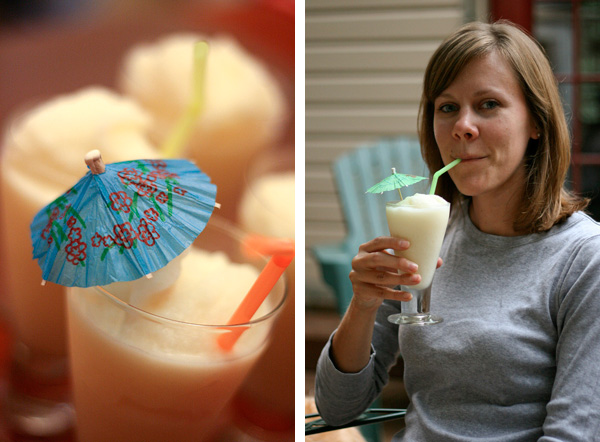 On Friday night we had Dad's famous Pastrami Reubens. (He's famous for pizza pies, too.)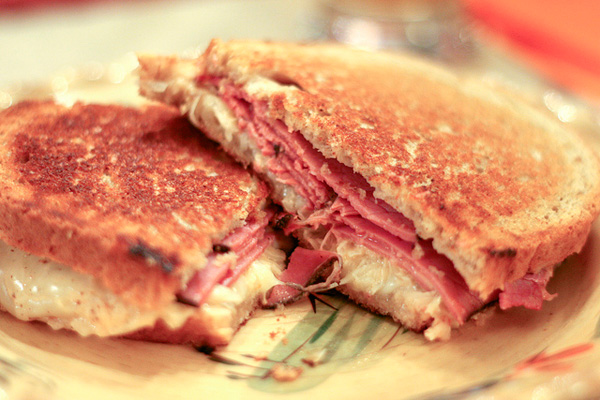 And on Saturday night we had corn on the cob with basil-parmesan butter, served alongside fajitas.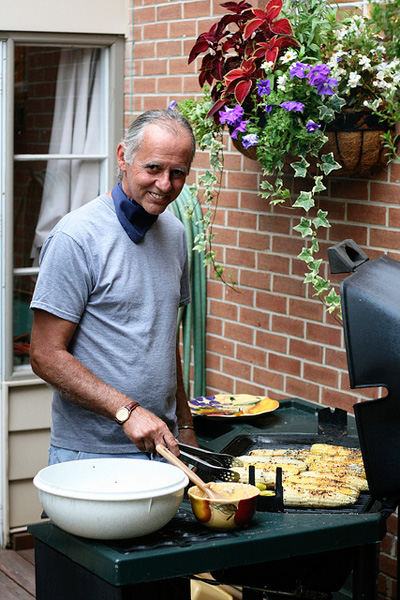 The kernels of corn absorb the herb butter, and the cob becomes seasoned and succulent. It's a perfect end of summer treat.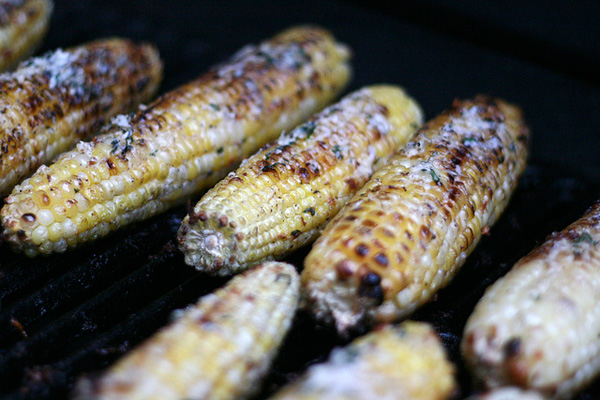 Corn on the Cob with Basil-Parmesan Butter
Ingredients
1/4 cup (1/2 stick) unsalted butter, softened
1/4 cup freshly grated Parmigiano-Reggiano cheese
2 tablespoons finely chopped fresh basil
1/2 teaspoon kosher salt
1/4 teaspoon freshly ground black pepper
1/4 teaspoon crushed garlic
4 ears corn, husked
Directions
In a small bowl, mash together butter, cheese, basil, salt, pepper, and garlic.
Brush about 1 tablespoon of seasoned butter over each ear of corn. Grill directly over medium heat until browned in spots and tender, 10 to 15 minutes, turning occasionally.
Serve warm with remaining butter.
(Adapted from Weber's Grilling)