Prepare yourself for a ridiculous amount of soft, cuddly cuteness.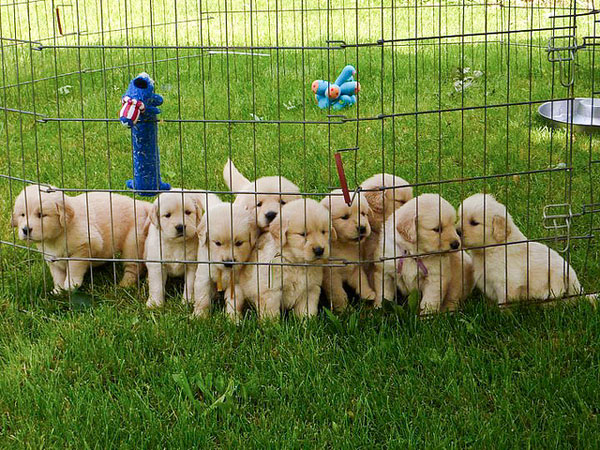 See those nine little puppies above? They're just five weeks old, and we got to spend last Saturday afternoon holding them and kissing them. Their six-week old cousins were there, too, and they received an equal amount of our love and attention.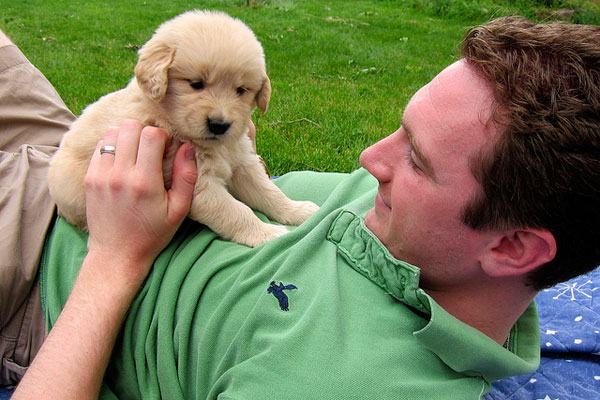 Nick and I contacted the breeder from whom my parents got all three of our Goldens. We're not quite yet in the market for a furry family member, but we hope to be next year at this time. So we figured we'd stop by to visit the spring litters while we were in town for Memorial Day.
We want just one furry family member, not two, Nick. Though this is hard to resist!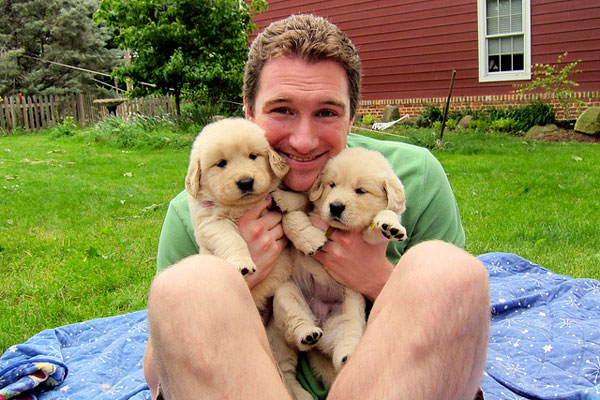 I really don't think there is anything cuter than a Golden Retriever puppy. Others may come in close seconds, but my heart is and always will be with Goldens.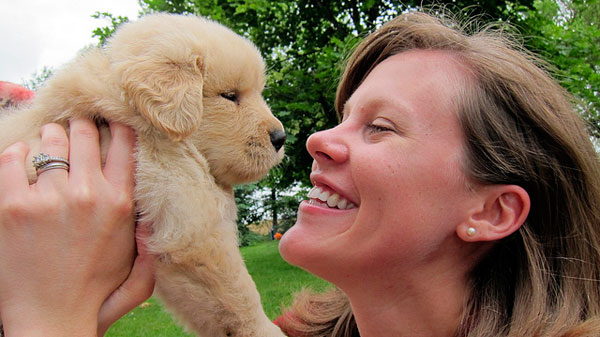 Did I mention they're clumsy at this age? Apparently, so is Nick.
It was awfully tempting to tuck one of these furbabies under my shirt and sneak away. (The belly bump would have looked only slightly bigger than normal, right?) But, alas, I did not. I suppose we need to adjust to a human baby first. Oh, and there's that pesky thing called a lease that specifies "no pets."
But we will have one to call our own … some day!