We're in Ann Arbor this weekend to celebrate the graduation of Nick's brother from the University of Michigan. I may have even sung the Michigan fight song in his honor. But before we attended the event last night, we had another ceremony to watch: The Royal Wedding, of course.
While we were snuggled on the couch with blankets and mugs of tea, my brother was standing at the entrance to Westminster Abbey with millions of others. He got there at 4:30am to reserve his spot, and he was just a mere meters from the new Duke and Duchess of Cambridge.
And so I give you Andrew's perspective of The Royal Wedding. It's alright to feel envious — we all are.
The Royal Guard: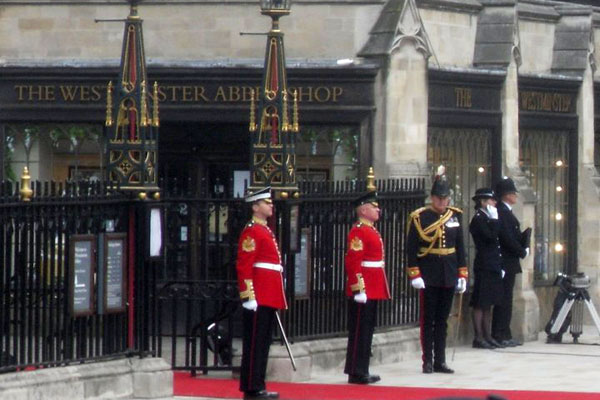 The Archbishop of Canterbury: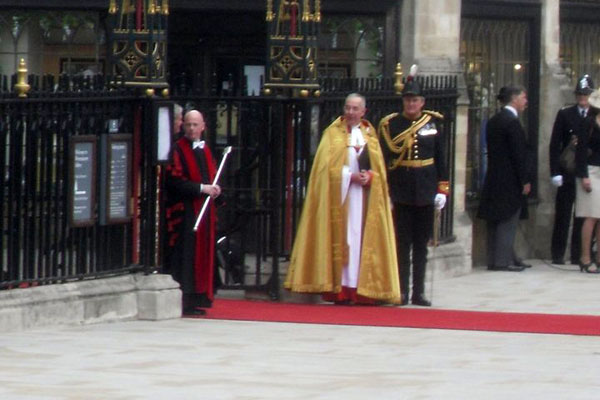 The lovely Pippa Middletown and the sweet little pageboys and bridesmaids:
There she is! The future princess waving to the crowd: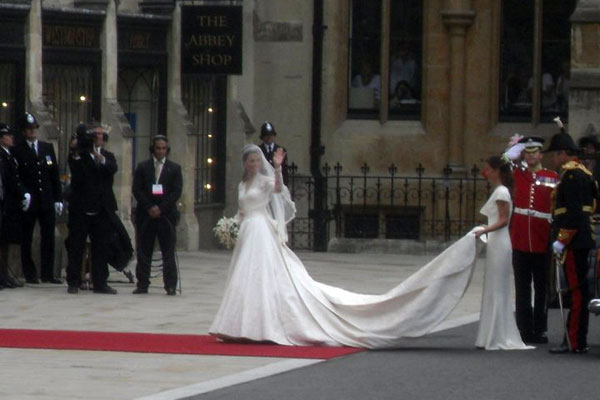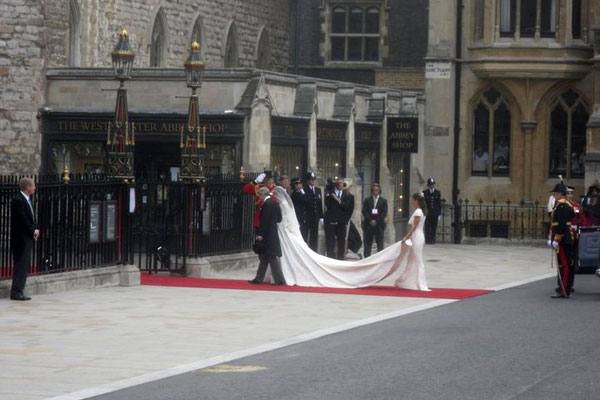 Andrew (on the right) and his buddy passing time during the ceremony with a deck of cards and a bottle of wine: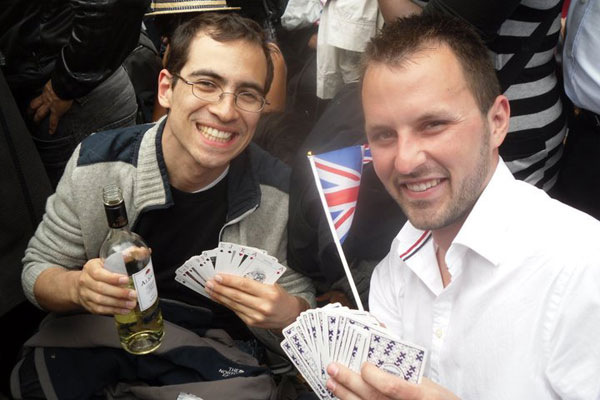 The carriage for Prince William and Princess Kate: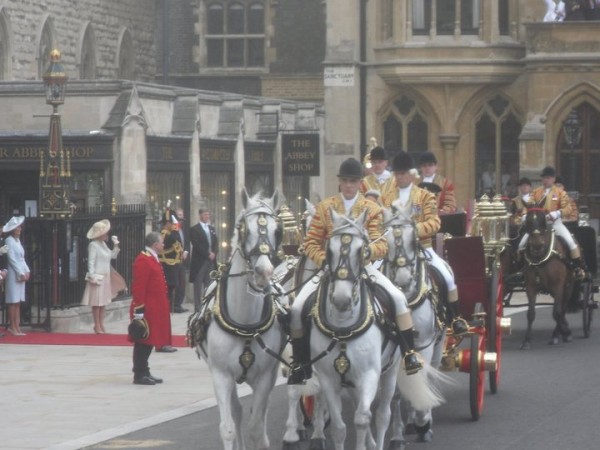 The newlyweds!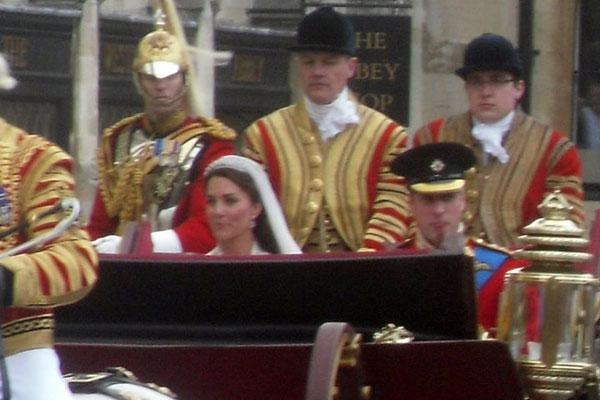 And a few more shots of the city all decked out for the big day: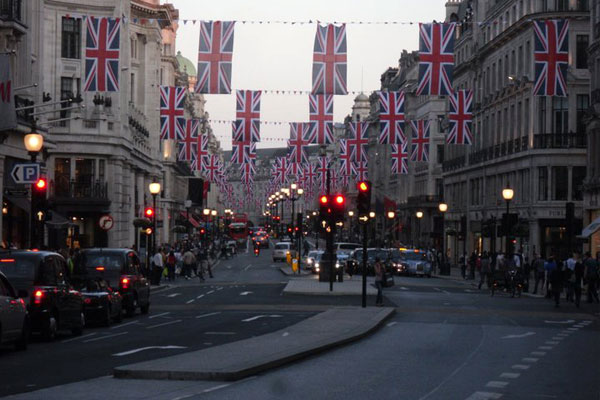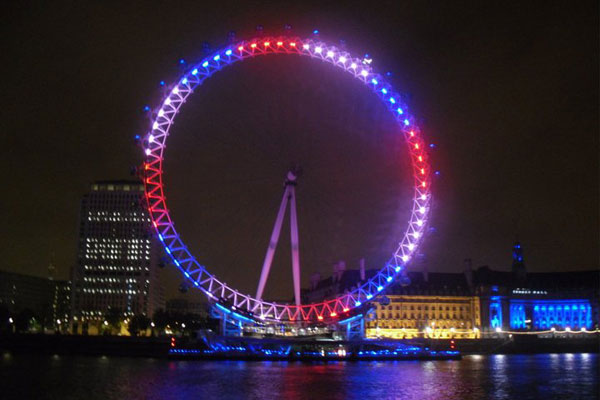 Pretty incredible, right? And this morning Andrew jetted off to the Basque Country of Spain — specifically Bilbao and San Sebastian. Oh, what a life!
Did you watch The Royal Wedding?