Emily is usually the confectioner in our house, mostly because I don't like to measure things out when I cook. This recipe, however, is right up my alley, and it was a sweet ending to Challenge Oranges.
This delicious cake only calls for one package cake mix, one package jell-o mix, some eggs, a splash of orange juice, a bit of oil, and a dash of orange extract. (The real measurements are below for those of you who like to measure.)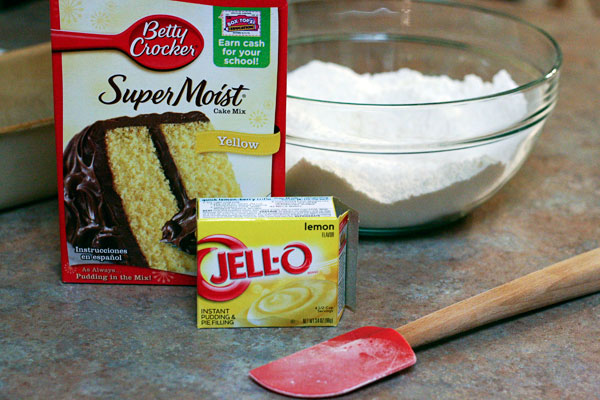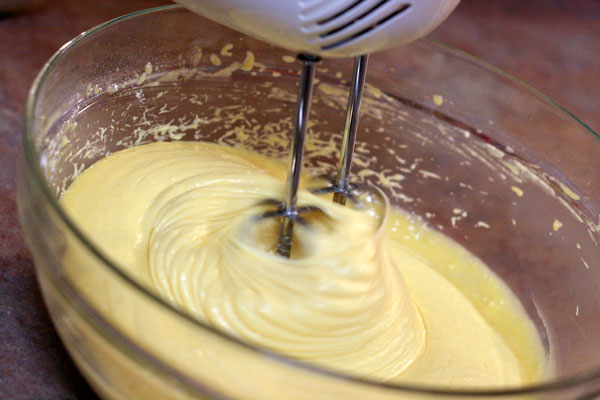 These are Emily's hands here, but I assure you I was the one doing the mixing.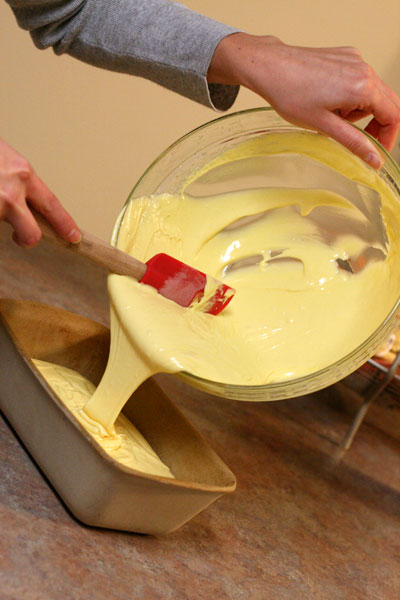 For the glaze, mix together some orange juice, sugar, and butter and pour on top. Enjoy!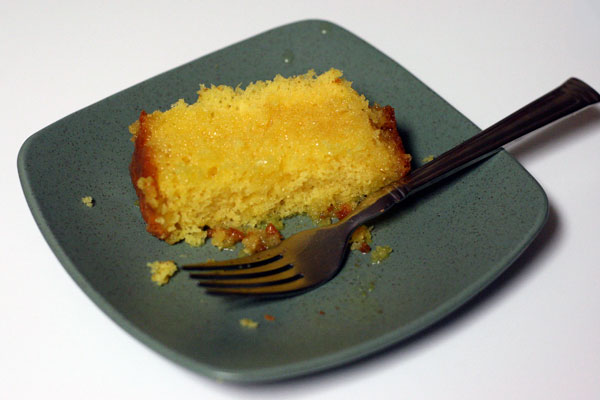 Here's another simple recipe that takes advantage of cake mix: lime cupcakes.
Do you have other easy desserts to share?

Orange Cake
Ingredients for Cake
1 (18.25 oz) package yellow cake mix
1 (3 oz) package instant lemon pudding mix
3/4 cup orange juice
1/2 cup vegetable oil
4 eggs
1 teaspoon orange extract
Ingredients for Glaze
1/3 cup orange juice
2/3 cup white sugar
1/4 cup butter
Directions
Grease a large loaf pan or a 10-inch Bundt pan. Preheat oven to 325°F.
In a large bowl, stir together cake mix and pudding mix. Make a well in the center and pour in 3/4 cup orange juice, oil, eggs, and orange extract. Beat with a hand mixer on low speed until blended. Scrape bowl, and beat 4 minutes on medium speed. Pour batter into prepared pan.
Bake for 50 to 60 minutes. Let cool in pan for 10 minutes, then turn out onto a wire rack and cool completely.
For glaze: In a saucepan over medium heat, cook 1/3 cup orange juice, sugar, and butter for 2 minutes. Drizzle over cake.
(adapted from allrecipes.com)