I love these ladies.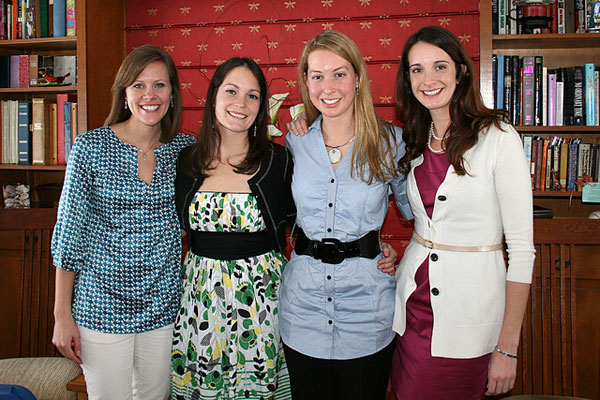 And I love when we're able to spend a weekend together — whether we're drinking wine on the Finger Lakes, playing tourists in Manhattan, causing trouble in Milwaukee, or returning to our alma mater — we know how to have a good time.
Two weeks ago, three of us traveled north to Massachusetts to surprise the fourth and spend some quality girly time together before her May wedding.
Kristen's mother and sisters did a fantastic job setting the scene for her shower: each guest received a pair of slippers upon arrival; calla lilies were strategically scattered throughout the house; and the food was plentiful and delicious.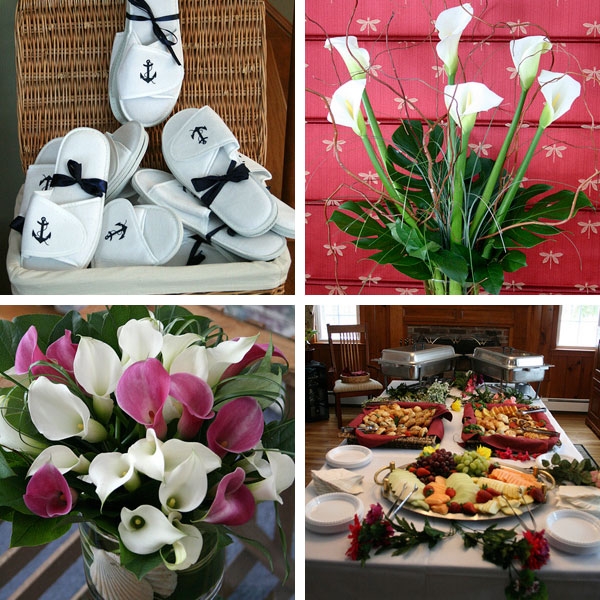 We all played a role in keeping the weekend a secret, even if it meant I couldn't talk to Kristen on the phone for two weeks prior for fear I would leak details. But we pulled it off, and she greeted us with tears in her eyes when she arrived at the party in her honor.
Kristen received so many generous gifts. And because we share a passion for cooking, I know she can't wait to use her new kitchen gadgets and serving platters and, especially, the Cuisinart food processor we gave to her!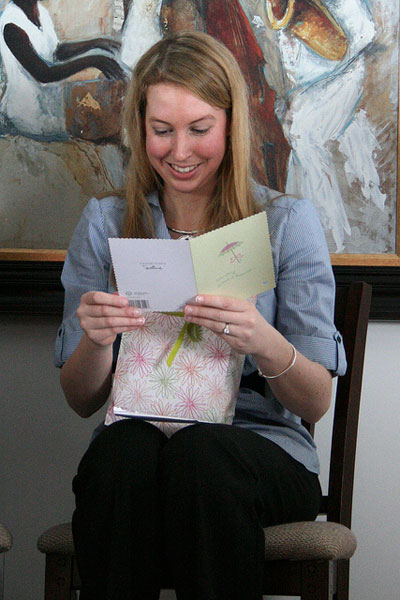 It was such a sweet party, but there were more surprises in store!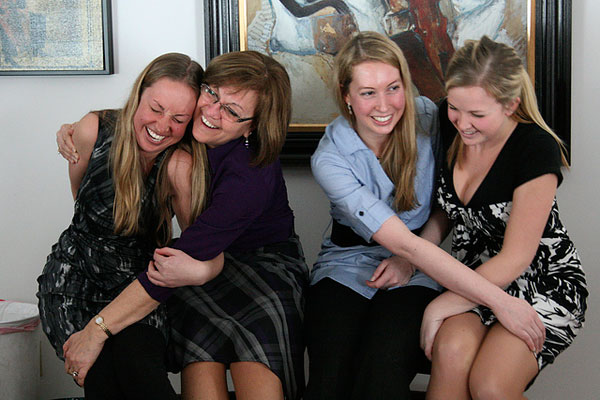 After the guests left, the four of us changed into sweats and paged through a photo album (made by the uber creative Mary) that chronicles the 11 years of our friendship. We laughed over our frat party attire and were slightly disgusted by the amount of Natty Light and pokey sticks consumed. And then we realized that the next 11 years will take us to 40! Yikes.
After gossiping on the couch for a few hours, we got dolled up again and drove to Kristen's sister house in New Hampshire. Let the bachelorette party festivities commence!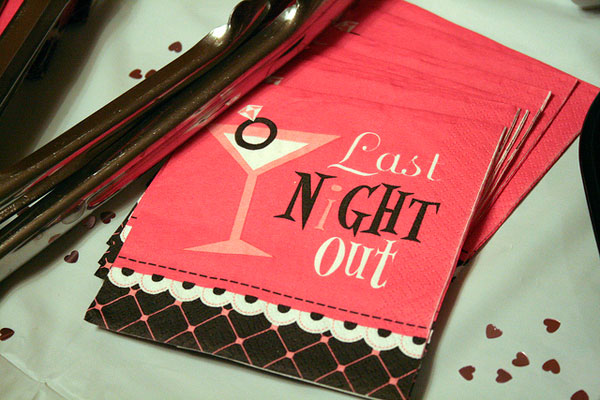 We didn't embarrass Kristen too much. (Did we, K?)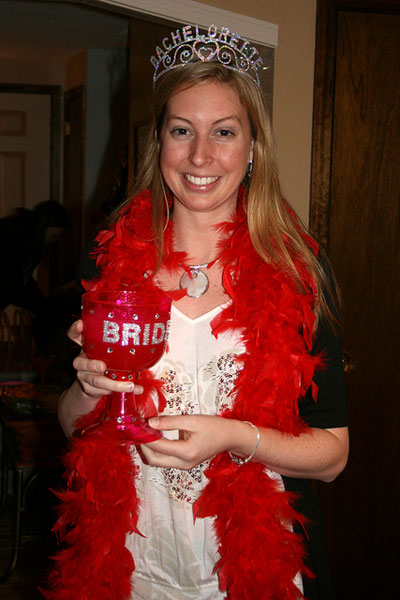 After appetizers and margaritas and a few gifts that may or may not have involved male genitalia, the 16 of us piled into a limo and hit up the town.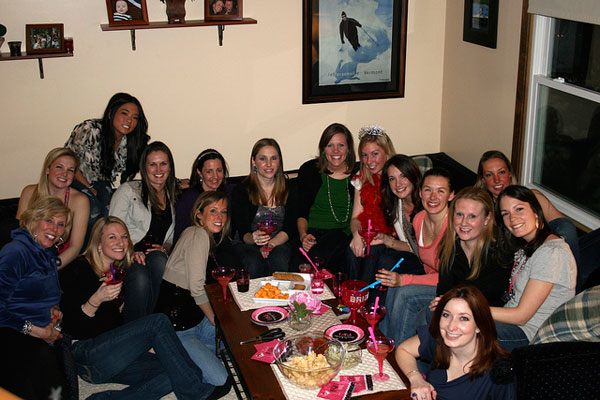 We danced like we were in college again — except with more appropriate attire and classier drinks in hand.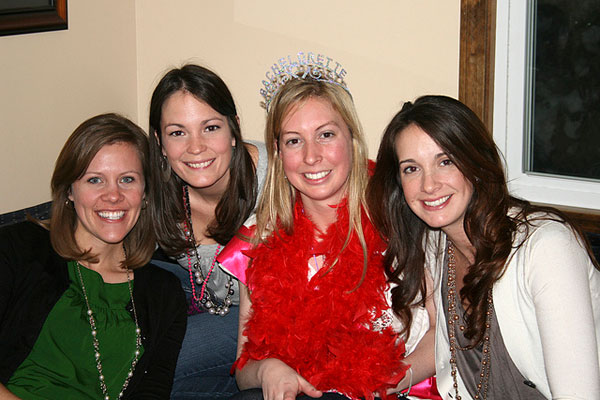 Can't wait until the four of us are together again in May!