Happy St. Nikolaus Day to those who celebrate! And if you don't, well, you should consider joining in on the fun next year. Just place your empty shoes outside of your door on December 5th and, if you were a good boy or girl, St. Nikolaus will fill them with treats!
Last year we got German goodies, and this year we got a subscription to Food and Wine and a Steinbach ornament for our tree.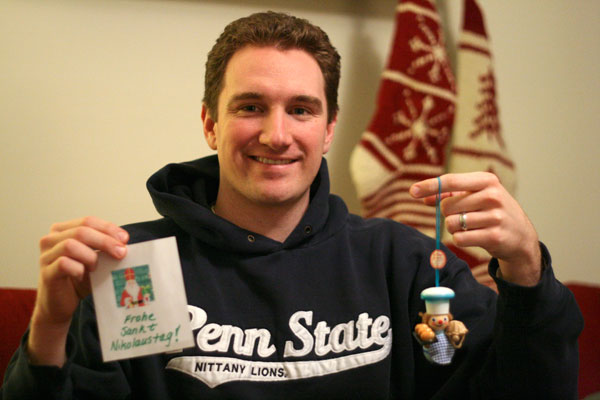 The little baker is right at home with the chef and the Bavarian.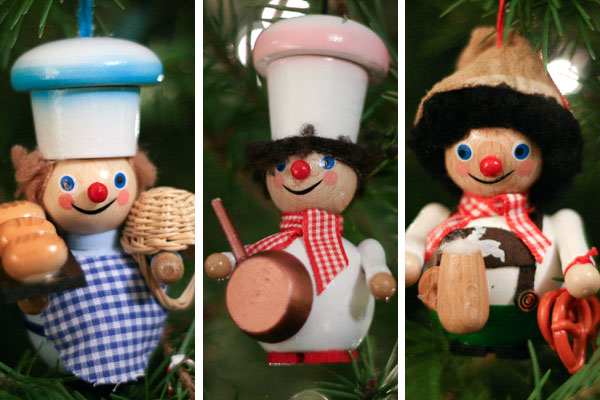 Thank you, Mom and Dad Wiley … err … St. Nikolaus!