Saturday was our final day in paradise! We took full advantage of the sun, sand, and salt water.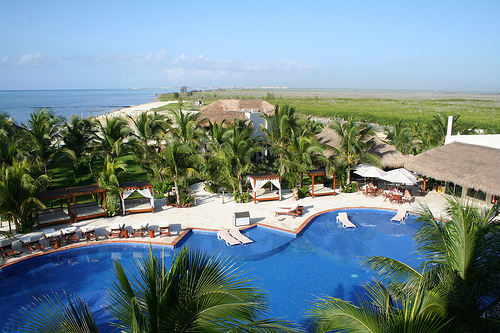 And we found it fitting to perform our wedding dance dip right on the beach.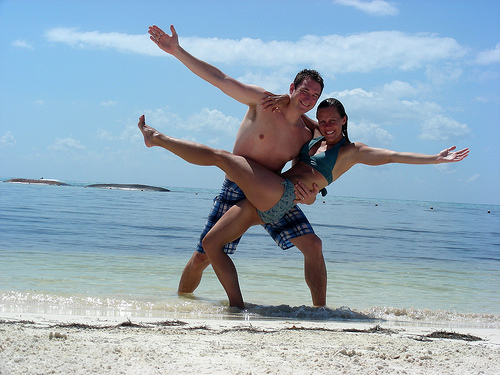 Lunch was an impressive paella with the spicy chorizo we enjoyed so much the previous day. Afterwards we sipped margaritas and soaked in the last few rays of Mexican sun.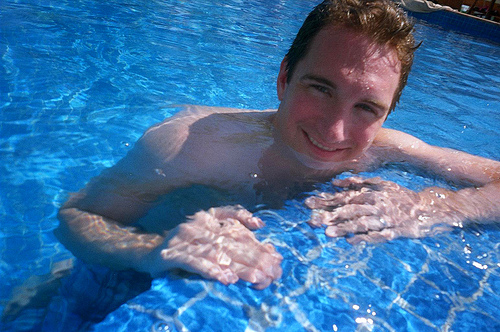 One tequila, two tequila, three tequila, and then we lost count. Between our margaritas and tastes from various bottles at the swim-up bar, we each paid our share of respect to the local spirit.
We returned to our room and popped the cork on the bottle of champagne that was given to us on the day we arrived.
I painted my toenails and sipped from my flute while enjoying the most beautiful view.
And then we got all dressed up for our final gourmet dinner at El Dorado Maroma.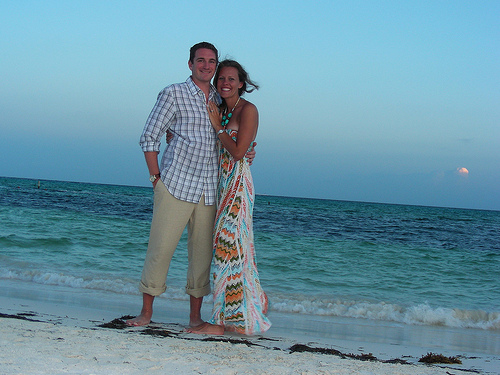 It was quite appropriate that we bid farewell to the resort with a five-course Mexican dinner that included: Poblano Chile, Spinach, and Mushroom Corn Custard with Cilantro Essence;  Shrimp Ratatouille with Jicama, Pineapple, and Mango in a Coconut Perfume; Mahi Mahi wrapped in Banana Leaf with Sweet Potato Sauce and Vanilla Essence; Chicken Breat Stuffed with Shrimp and Oaxaca Cheese served with Coriander Rice.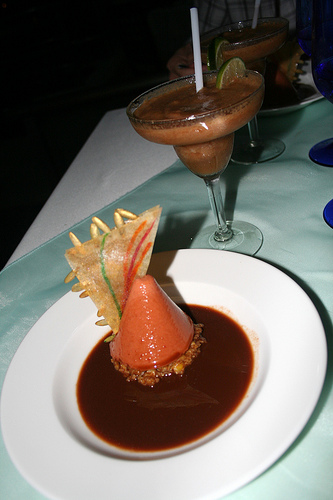 Between courses, we were entertained by a lively mariachi band. And, of course, we danced! We had learned the salsa earlier that day, and the other diners were quite impressed.
We also enjoyed just a few more margaritas, which caused Nick to declare his love for "quetila!"
I capped off nearly every evening with a cappuccino and a shot of Frangelico. This night was no different.
We spent just one more hour on the beach the following morning. And then, adiós paradise! Time to catch our flight back to reality as man and wife! Until we meet again.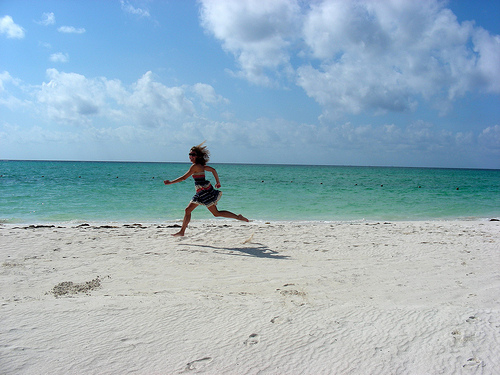 Read all honeymoon recaps. And if you want to visit paradise, call David. He'll hook you up!