We woke up Monday morning to clouds and, eventually, rain. It had followed us from Pennsylvania!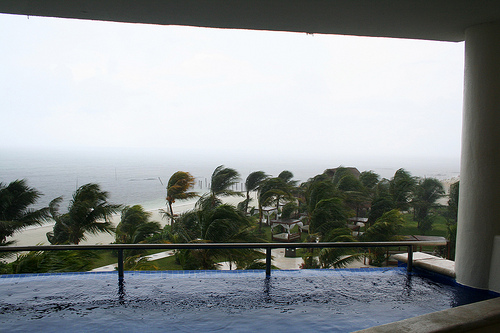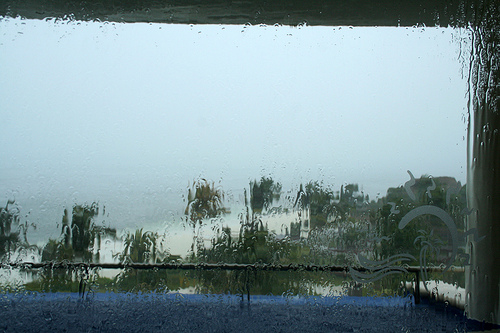 Fortunately it cleared in time to wonder down to the pool for breakfast. We shared a decorative fruit dish, followed by apple pancakes for me and huevos con mole (eggs with a spicy, chocolately sauce) for Nick.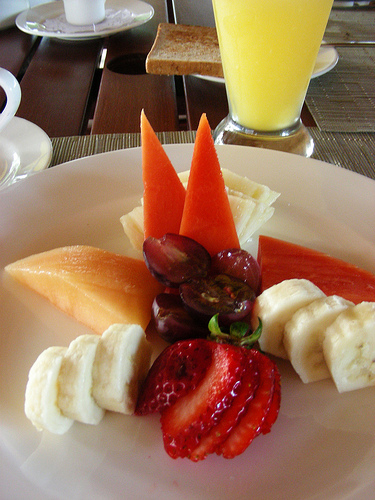 Monday, our first full day in Mexico, set the routine for the remainder of the week. Wake up when our internal alarm clock rings. Savor breakfast and coffee by the pool. Change into our swimsuits and claim chairs and an umbrella on the beach. Enjoy our first cocktail before noon. Return to the pool for lunch and margaritas. Read/nap on one of the king size beach beds. Wade through the pool to the swim-up bar for afternoon drinks. Converse with other honeymooners from Chicago, Texas, and Nebraska. Return to our rooms to shower and primp for dinner. Oh, we lived the good life.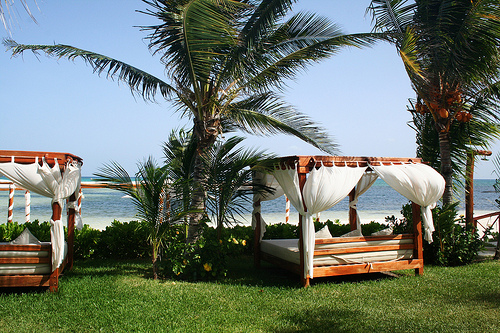 For lunch on Monday, I indulged in a seafood platter with shrimp, scallops, salmon, and mahi mahi while Nick discovered spicy chicken fingers with mole sauce.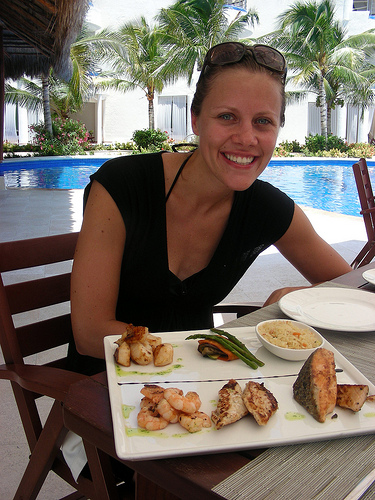 Believe it or not, we were ready to eat again when dinnertime arrived. We thoroughly enjoyed the intimate and exotic atmosphere of Kiyoko, the Asian restaurant at the resort. The food was fresh from the sea: spring rolls, shrimp tempura, miso soup, lemongrass soup, and several varieties of sushi, including volcano, kiyoko, tiger eye, and spicy tuna.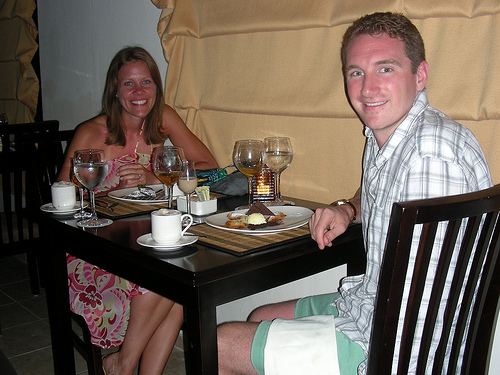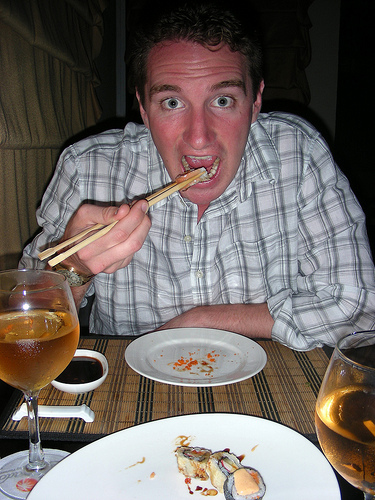 Next: Sea Sports by Day, Romance by Night