Believe it or not, I managed to get a solid seven hours of sleep before waking up to rain on my wedding day. Yes, rain. Every bride's worst fear. I laid in bed for 20 minutes, listening to the raindrops hit my window. It was gray and peaceful, and I felt surprisingly serene.
I showered and packed and met my parents and siblings downstairs. Wedding day! The house was buzzing.
Dad started his father of the bride duties early and drove Mom, Sister, and I to the salon. We were the first to arrive, and the salon staff and clients were all talking about the weather. Three women said it rained on their wedding days, and they're happily married. Two women said it did not rain on their wedding days, and they're divorced. Of course, everyone says it's good luck! I always figured that was just to console the brides facing wet weather, but maybe there's some truth to the statement after all.
Anyway, the hairstylists and make up artist at Escape were just wonderful. I said I wanted volume, and Megan delivered!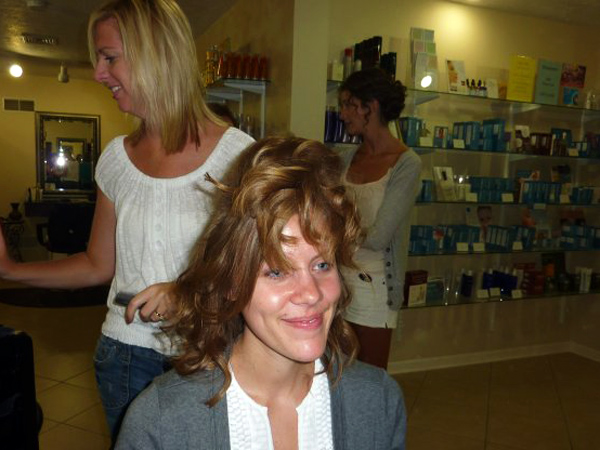 And despite the attempts to turn the weather into a positive circumstance, I could not help but pray. "Please stop raining. Please stop raining. Please stop raining."
Lisa Marie is a magician. She really made my blue eyes pop!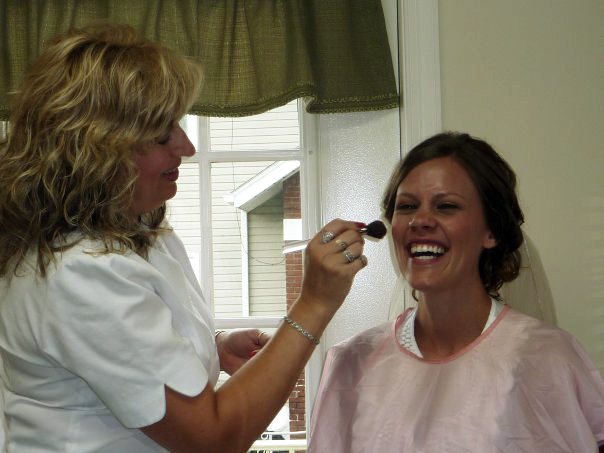 Bridesmaid Mary provided the Starbucks coffee drinks, and all of the girls provided the entertainment. We flipped through magazines and ate strawberries and, of course, we drank mimosas.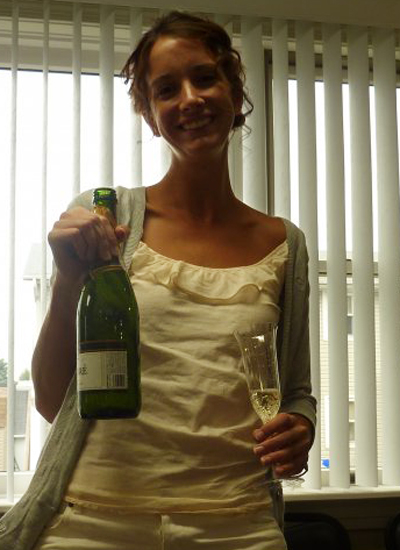 And as much as I wanted to believe the rain would stop, I also knew I had to be prepared — mentally and physically. And so I asked my girls to stop at Boscov's on the way to Lauxmont Farms and pick up as many tan colored umbrellas as they could get their hands on. I thought these would nicely compliment the red ones we had already purchased.
When life brings rain on your wedding day, buy more umbrellas!
Next: We move from the salon to the wedding venue.