Husband and I have been roomies for five full days. He has the coffee ready before I step out of the shower. He washes the dishes while I'm at work. He greets me with a fleece blanket hug when I walk in the door. He bakes brownies.
Oh, and he applies to no less than three jobs every day.
We both feel like we're on the brink of something big. He searches for jobs and envisions our next move while I work and wait.
But we're content. We can play Scrabble on a Tuesday and watch The West Wing on a Wednesday because we're finally under the same roof! Albeit the roof of an outdated one-bedroom apartment with very little storage space.
So what's been going on in the 507 during our first week of cohabitation? I give you our week in bullet points and pictures:
Pumpkin Sausage Pasta: You must try this recipe before autumn comes to an end. It's one of our favorites, and we finally finished the leftovers yesterday.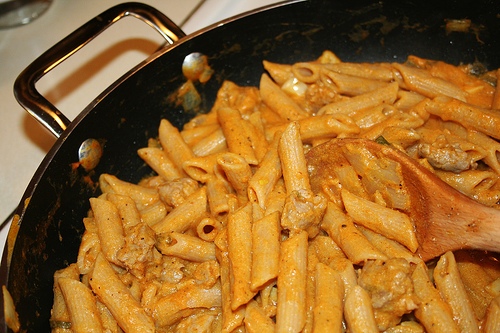 Fitness Plan: It's been four long months since we ran our first half marathon together, and we're long overdue to get back to the gym. Nick joined this week, and we have sore arms and abs to prove it.
Tuesday Team Trivia: I may not be much help to the team, but I sure had a good time. The team, a.k.a. my work colleagues, want Nick to study science, geography, and pop culture during the day to prepare for next week's game.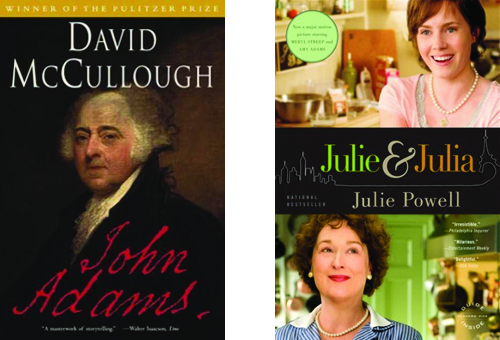 Harvey Milk: Winter in central Pennsylvania is cold and gray and is the perfect backdrop for movie nights, so we finally joined the masses and queued up Netflix. Our first pick arrived this week: Milk. And Sean Penn as Harvey Milk was incredible and inspirational. It's unbelievable to think that just 30 years ago homosexuals and gay rights supporters could have been fired from teaching roles. And I hope that in 30 more years we'll look back and think it's ludicrous not to give all people the constitutional right to union.
London Calling: It's (almost) official. My little brother is moving across the pond to embark on a great big adventure. His company is moving all risk analysis functions from New York City to London, and most employees have been let go. But he's young, ambitious, unattached, and a valuable asset to the company. And so they want him to pick up and move with them — as soon as possible. Nick is already checking out plane ticket prices for us to visit. It's been almost seven years since I've walked on British soil, and I really look forward to returning.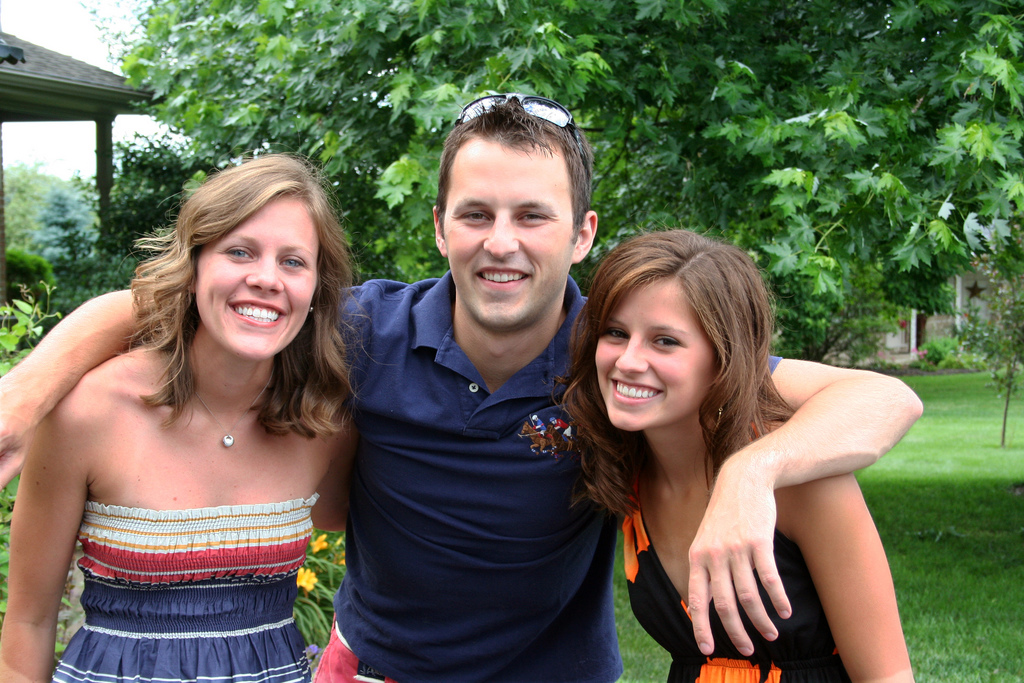 Penn State Football: Two of my best girlfriends are coming to town this weekend to watch the Nittany Lions take on the Buckeyes. Nick and I aren't going to the game, but that doesn't mean we're not going to tailgate.
And next week we look forward to starting two new traditions: culinary experiments and mystery dates. Look for at least one new recipe every week on The Culinary Couple, and — thanks to Kristen and Eric for the idea — recaps of mystery dates. Where in central Pennsylvania will we go?
Also, stay tuned for more wedding recaps (because I know you all just can't get enough) and stories from our trip to Michigan two weeks ago.
Have a wonderful weekend!