Ingredients
pizza dough (we like the variety found in the frozen food section of your grocery store)
EVOO
flour
2 cans of stewed tomatoes
pressed garlic
mozzarella cheese
basil leaves
salt, pepper, oregano, crushed red peppers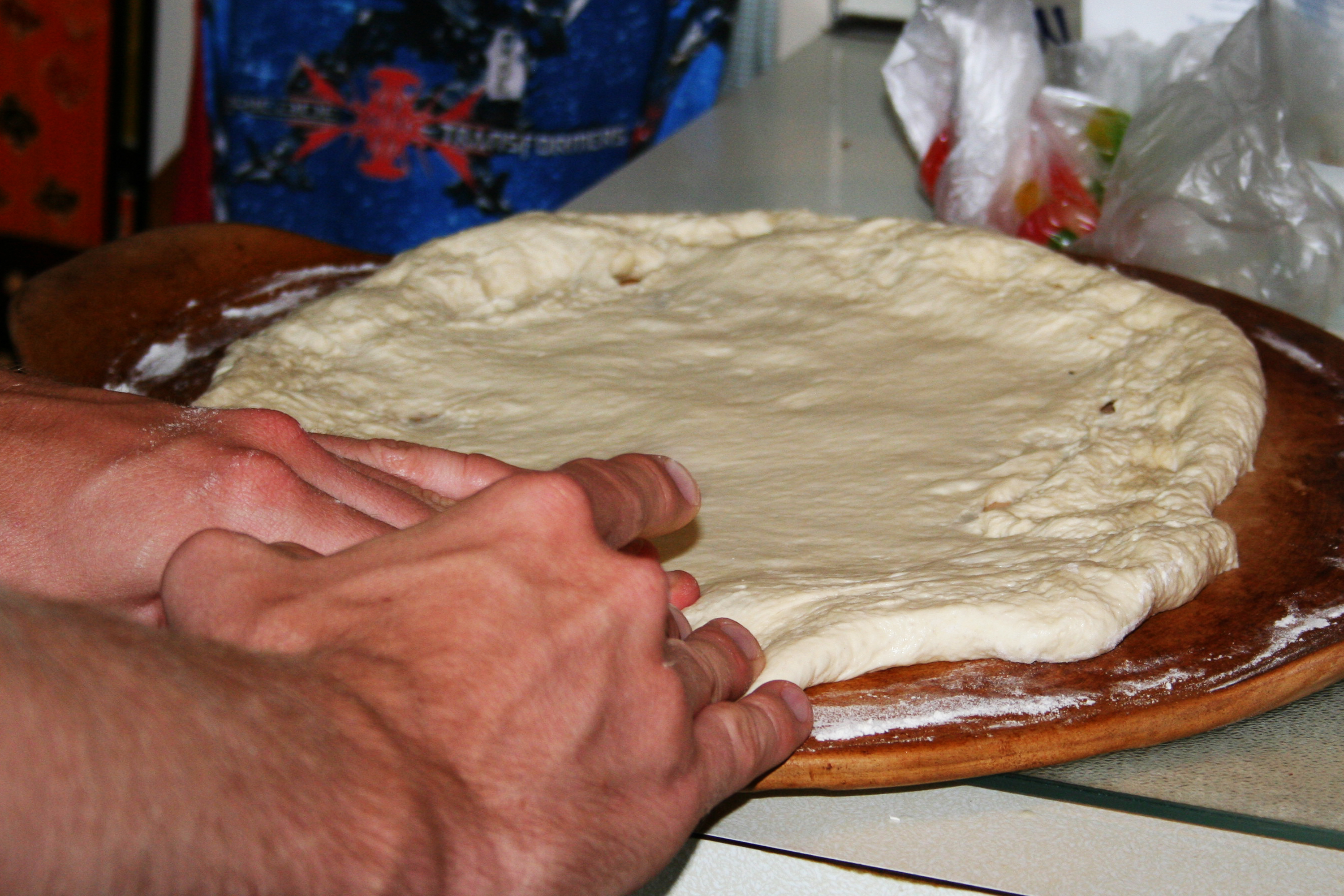 Directions
Place frozen pizza dough in a greased bowl covered with plastic wrap. Let it sit on your kitchen counter for a few hours, until it has risen.
Preheat oven to 425 degrees.
Simmer EVOO, stewed tomatoes, garlic, salt, pepper, oregano, and crushed red peppers on low-heat for at least 20 minutes.
Knead dough and press onto a floured pizza stone, creating a pinched crust around the edges.
Spoon tomato sauce onto dough.
Thinly slice mozzarella and place it on top of the sauce.
Tear basil leaves and layer onto pizza.
Sprinkle with additional spices, if desired.
Bake pizza 15-20 minutes until crust is golden-brown and cheese has melted.
Cool before slicing and serving.