(We watched Anne Burrell prepare a similar meal on her Food Network show, "Secrets of a Restaurant Chef." Our version was pretty tasty, though probably best for a cold winter night!)
Ingredients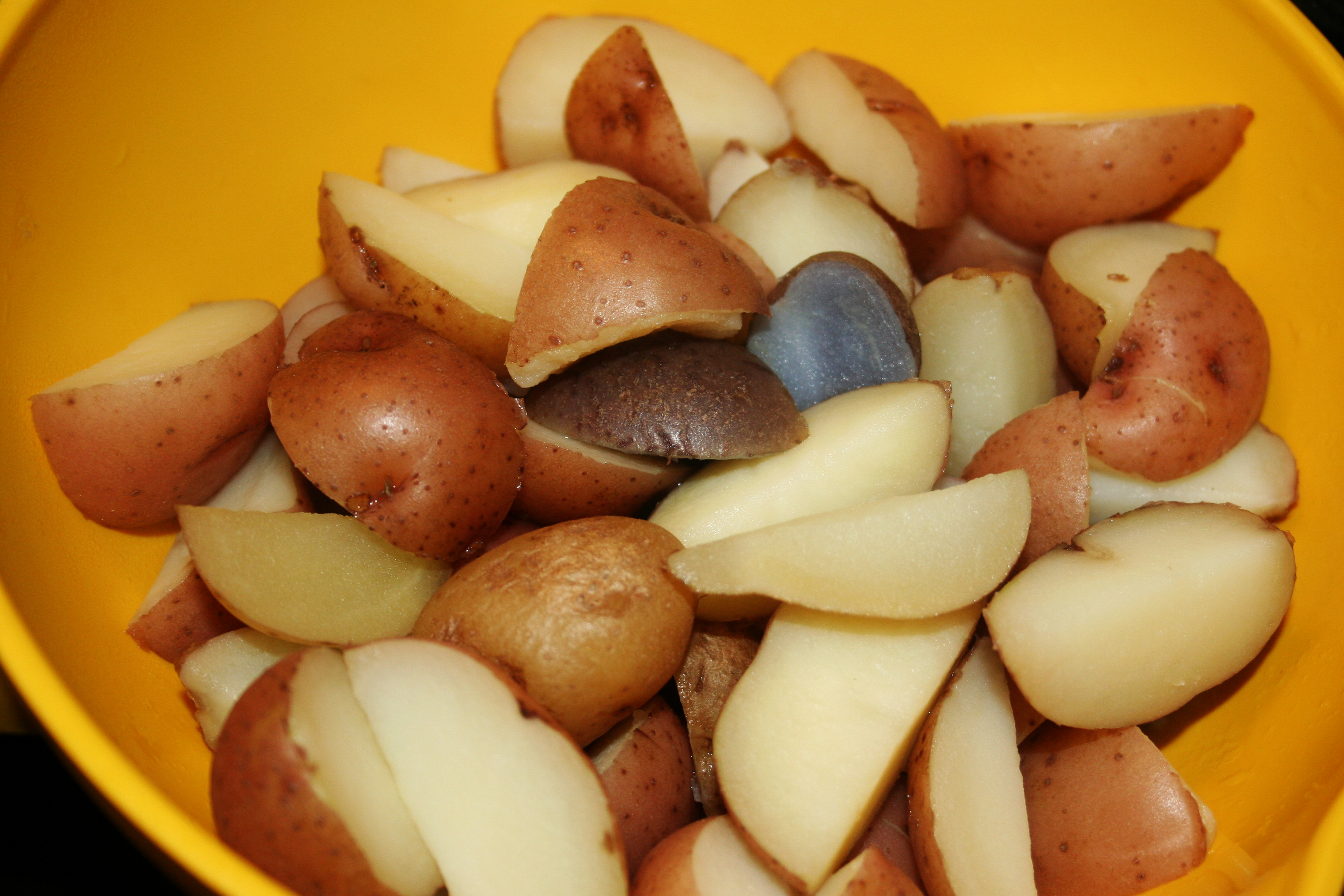 chicken breasts
marinade of your choice
EVOO
sliced onions
sliced mushrooms
potatoes
butter
cream
2-3 peeled garlic bulbs
rosemary leaves
Directions
Marinade chicken for at least four hours.
Drizzle EVOO into skillet over medium-heat and add chicken breasts. Cook for ~6 minutes on each side.
Add onions and mushrooms and sautee.
While chicken is cooking, add potatoes and garlic bulbs to boiling water and cook for ~20 minutes. Drain.
Dump hot potatoes and garlic into food mill, food processor, or similar device. Grind/puree.
Return potatoes to hot pan and add cream, butter, and rosemary.
Serve hot chicken and sauteed vegetables over a hearty pile of potatoes.