Better than bar wings and perfect for football Sundays.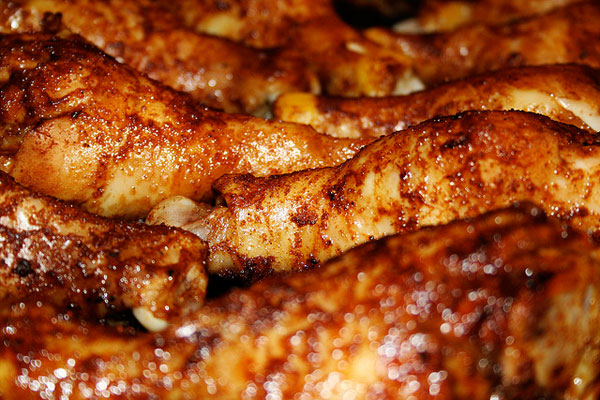 Balsamic Chicken Wings
Makes 40 wings.
Ingredients
1/4 cup soy sauce
1/4 cup honey
1/3 cup balsamic vinegar
4 Tbsp cajun spice
2 Tbsp rotisserie seasoning
40 small chicken wings
Directions
Combine soy sauce, honey, balsamic vinegar, and spices. Add wings and marinate 1 hour.
Preheat oven to 375°F. Arrange wings on baking sheet and bake for 30 minutes, basting remaining sauce every 5 minutes.
(adapted from food network)