We were riding a high all week following our fun-filled long holiday weekend. And we leave for Florida in two days, so there's no need to rejoin reality just yet.
We celebrated July 4th with a trip to a local arts festival.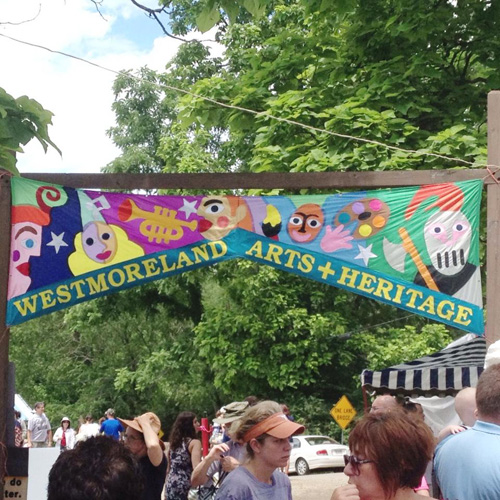 The setting was pure Americana. White tents and food booths lining the lake.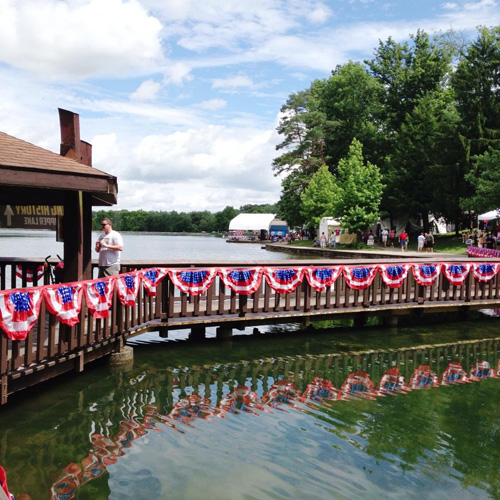 Red, white, and blue popsicles; berry pie and vanilla ice cream; funnel cake coated in powdered sugar.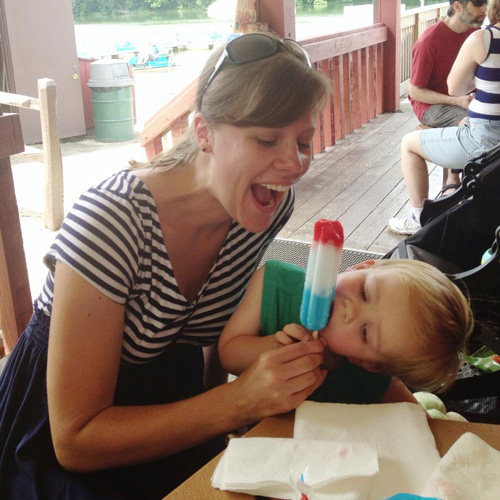 And live music over the water.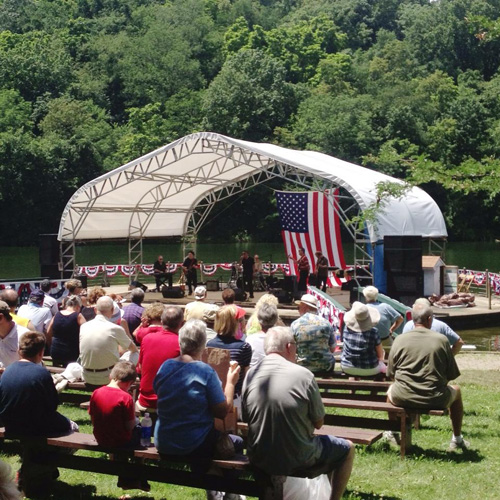 Sam loved it — the food, the entertainment, the energy.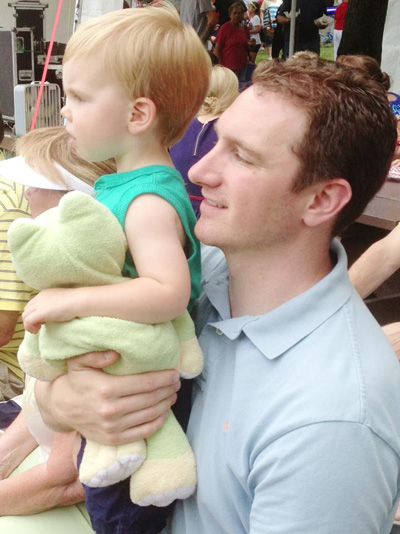 Though he didn't quite make it back to the car before passing out in his stroller.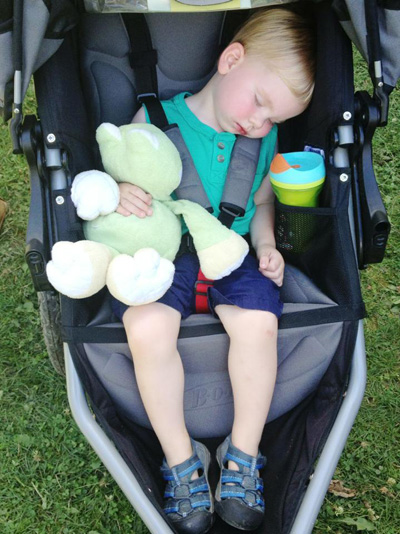 The next day we headed to Idlewild with some friends, and I do believe Sam thought we had entered toddler heaven.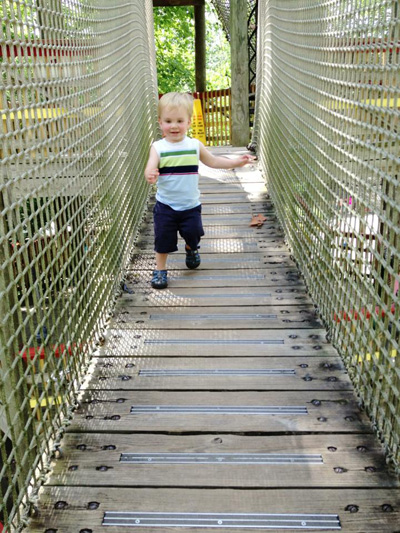 I visited Idlewild with my parents over 25 years ago, and some things were exactly as I remembered. Like Story Book Forest.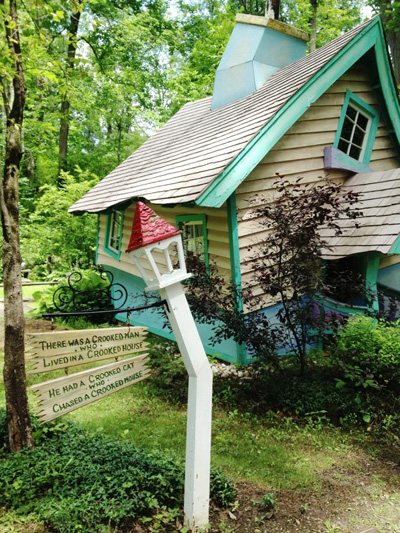 In fact, I have this same photo of me and my brother as kiddos. Oh, the memories.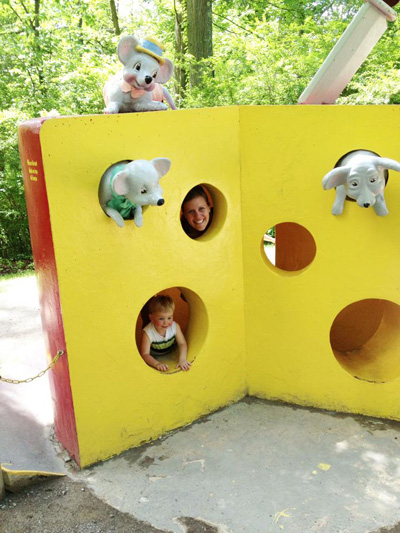 Despite the hot, hot, hot day, the boys did great.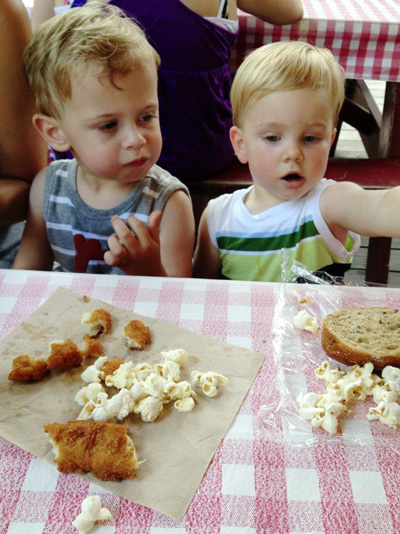 And Sam rode his first amusement park ride. I'm pretty sure he loved it more than Mommy and Daddy — I believe we're too old for rides that go round and round and round.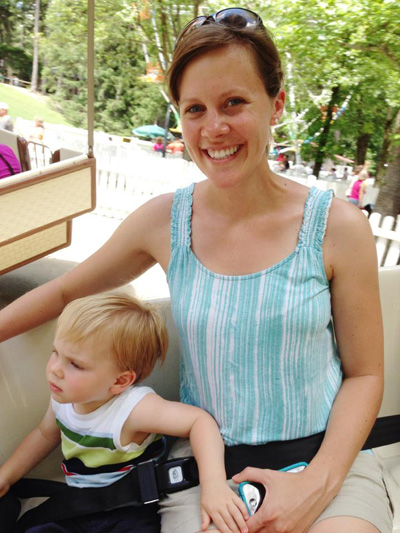 But the absolute highlight of the day was the choo choo train. Honestly, I have never seen Sam so excited. When he heard the whistle and spotted the train approaching the station, he squealed and clapped and screamed "yay!"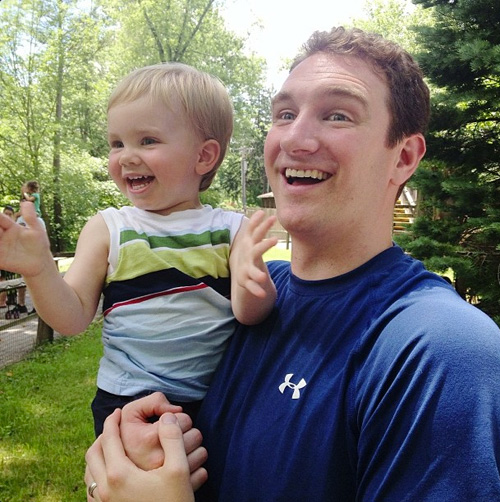 Look at that smile. Gosh, I love him and his enthusiasm.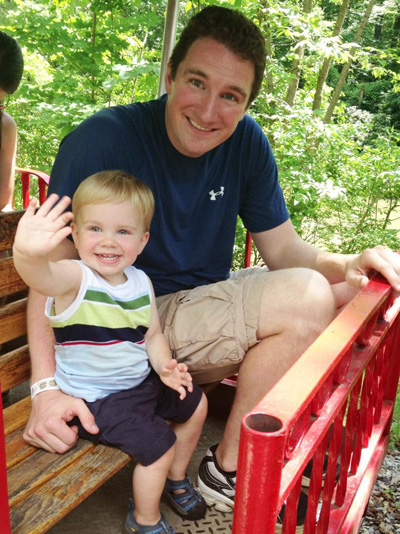 Again, we kept the kid out past his naptime. But it was well worth it, especially when he fell asleep on my shoulder.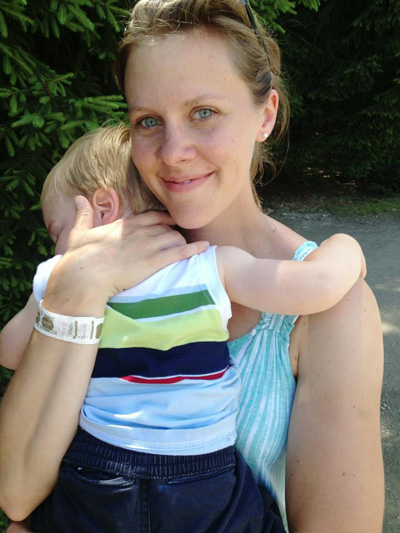 The fun continued on Saturday with a neighborhood picnic. Sam loves our neighbors as much as they love him.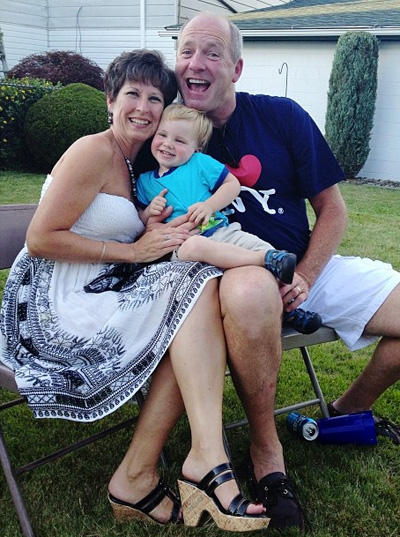 And there was a bounce house!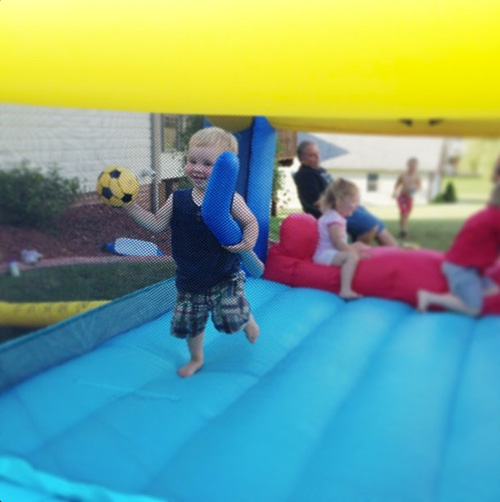 We played and ate. And played and ate some more. And we all slept extremely well that night.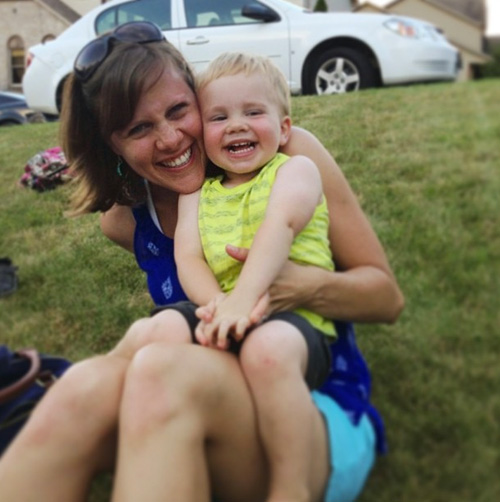 Finally, we capped off the weekend with a certain Momma's 31st birthday! We enjoyed breakfast, followed by outlet shopping.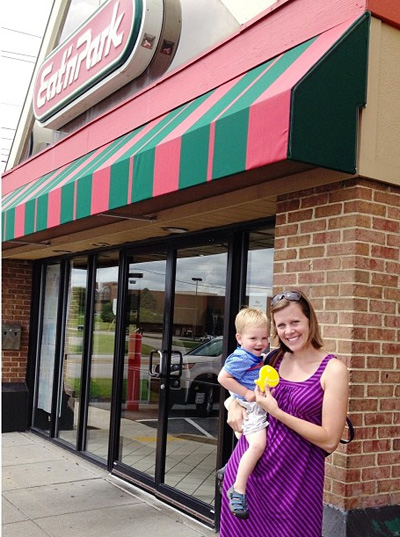 And later that night, Nick and I went out for dinner and a movie.
I think we may have a new favorite restaurant: The Headkeeper!
Lobster pizza. Oh my.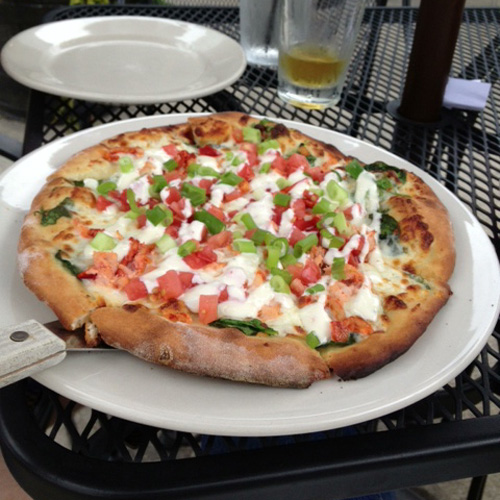 I love my boys, and I love the weekend we spent together. I suspect 31 is going to be a good year.