We took Sam to the zoo on Memorial Day. And I admit that we were more excited than he was. At first.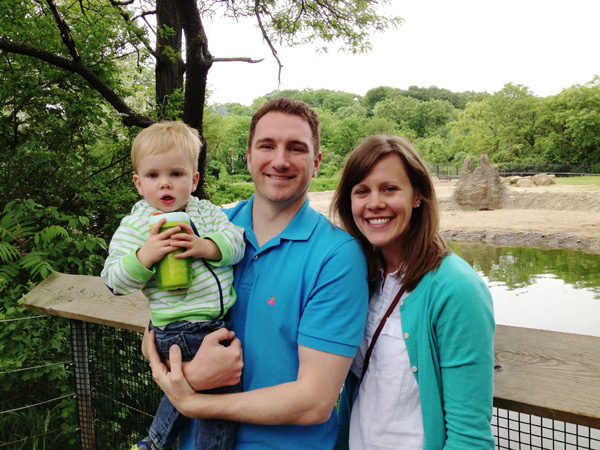 The lions and leopards and giraffes were so far away, and Sam was more interested in trying to climb the railing — much to his mother's dismay.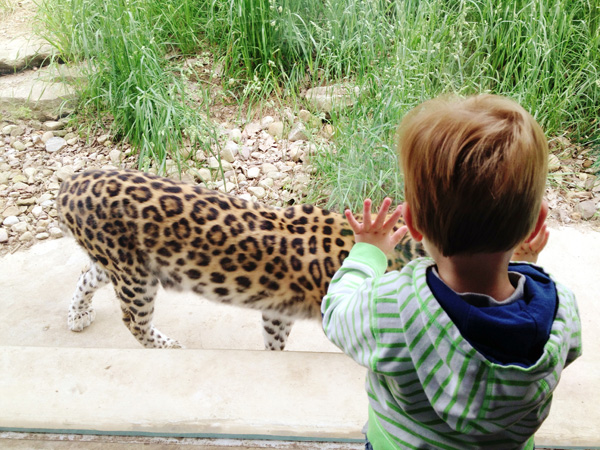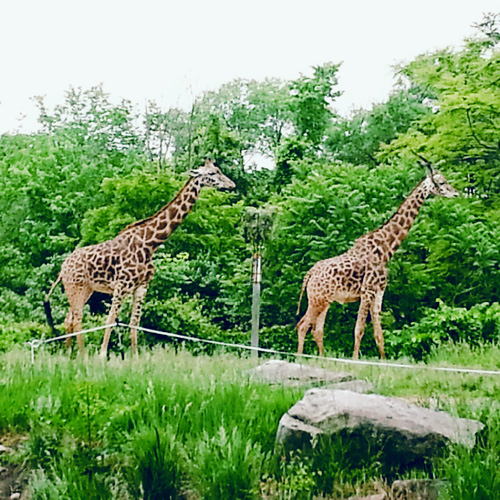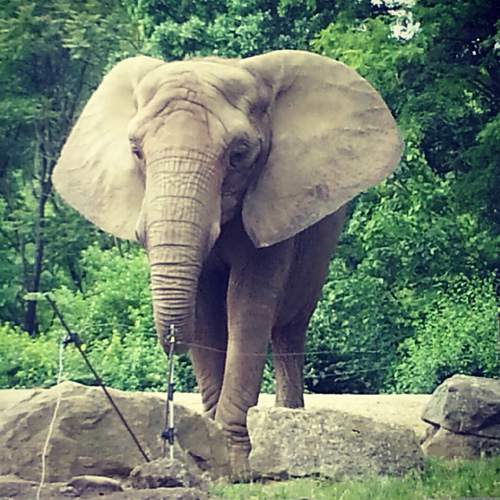 But then we entered the elephant house, and he was mesmerized. We watched the baby elephant swing a bat with his trunk for at least 10 minutes.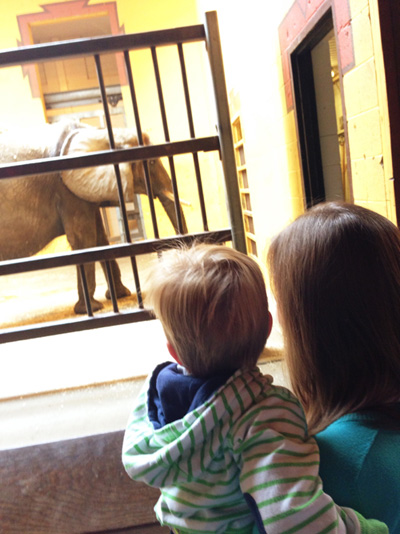 Laura and Stephen joined us for the fun day, and we were thankful to have the extra hands to chase our little monkey.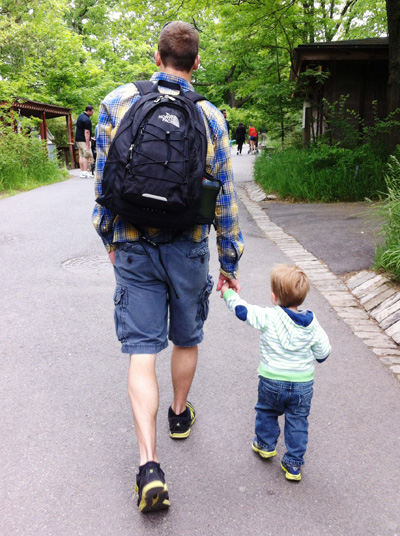 Yes, our little monkey liked the real monkeys, but he loved the fishies. The aquarium was a huge hit.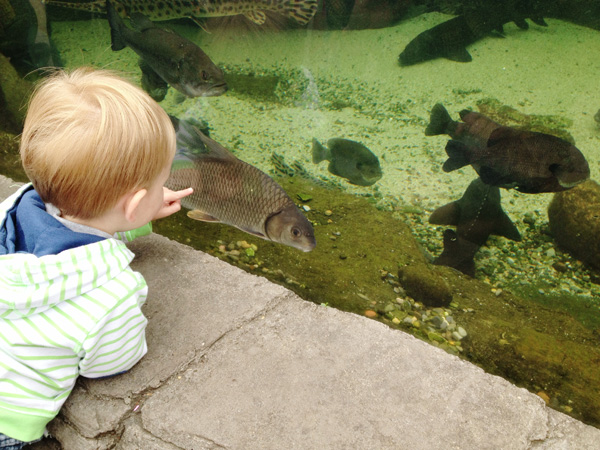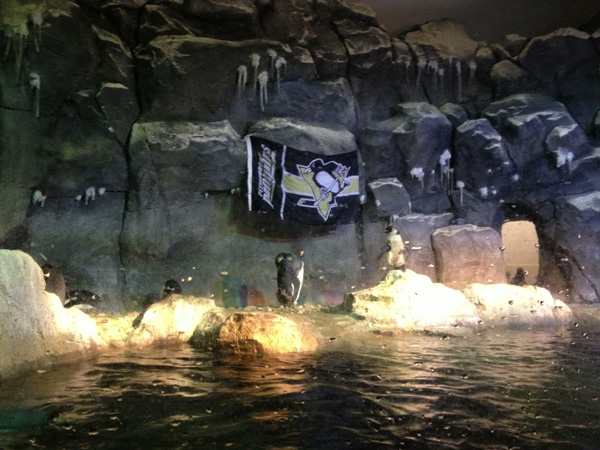 And I think we all loved the penguins as much as he did.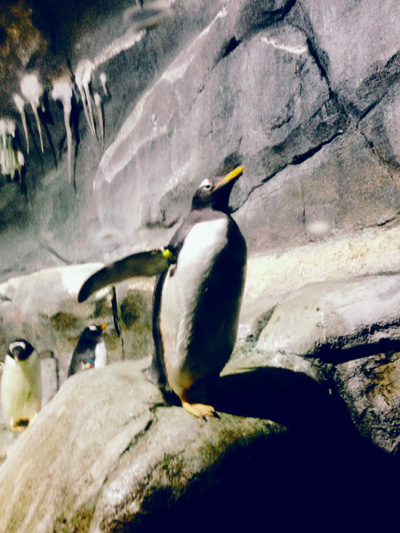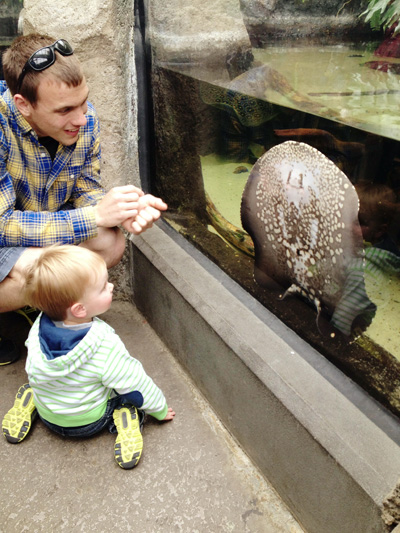 Sam was even brave enough to crawl through the water tunnel — with Auntie close behind — to get closer to the stingrays.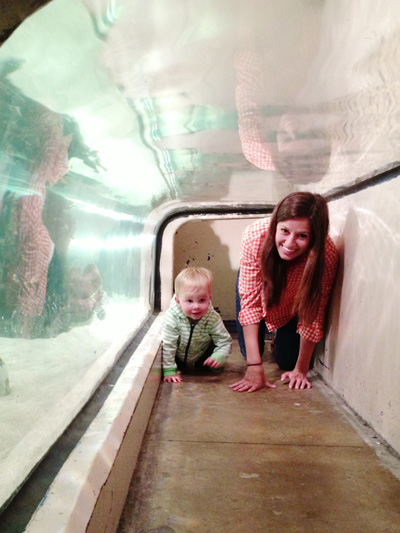 The polar bears were another favorite. So playful!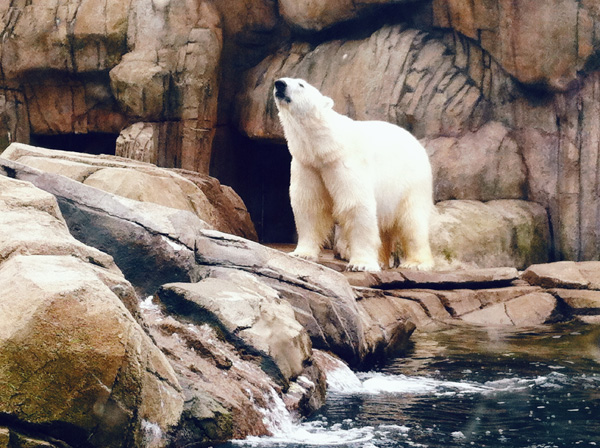 Needless to say, Sam didn't spend much time in his stroller.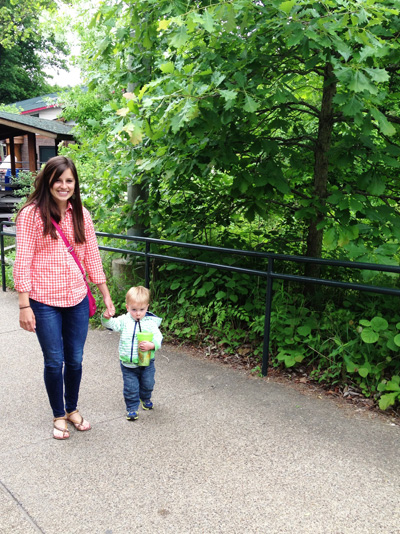 Personally, I would have appreciated a break from trekking through the African Savannah and Asian forest.
Surprisingly, our little trooper lasted all day without a nap. And he had zero meltdowns. He was rewarded with a sweet little tiger.
Before we left Pittsburgh, we took Laura and Stephen up the incline for our favorite view of the city.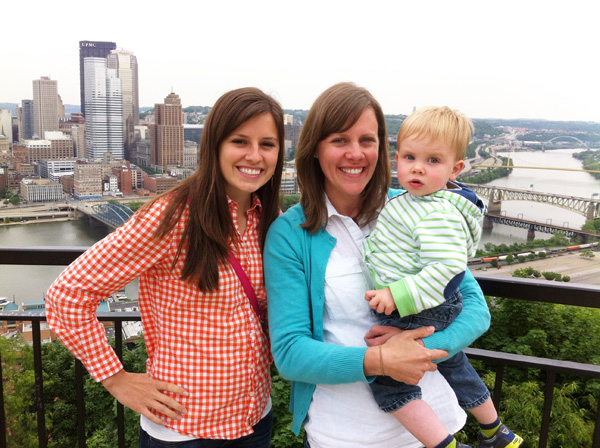 We will definitely be back to see the animals again soon!