Sixteen months is a tricky age to start arts and crafts. As much as I long to display Sam's masterpieces on our refrigerator, I have to admit that he's still a bit young for crayons and markers and paints.
Unless he is highly supervised. And only if I can accept the guaranteed mess.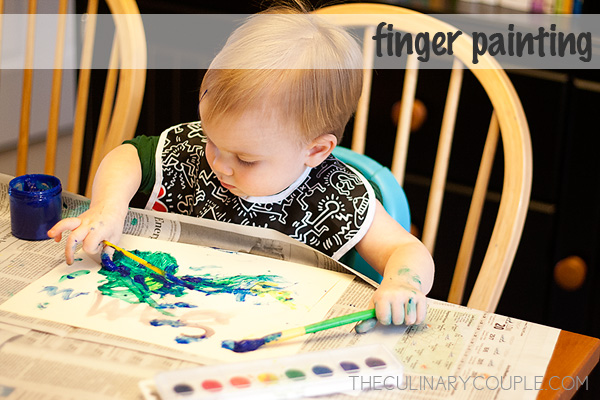 So last week we took out a few small tubs of finger paints and a set of watercolors and taped newspapers to the kitchen table. At first Sam very reluctantly dipped his brushes into the paints. But it didn't take long until he was grabbing fistfuls and smearing it onto the paper.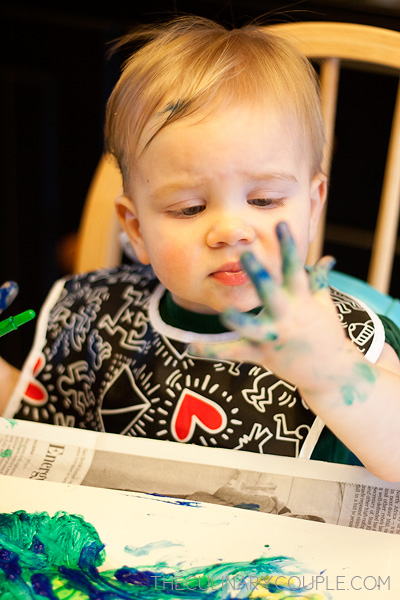 He wasn't so happy about his blue and green fingers, however. And within about five minutes, he was ready to wash his hands and move onto the next activity.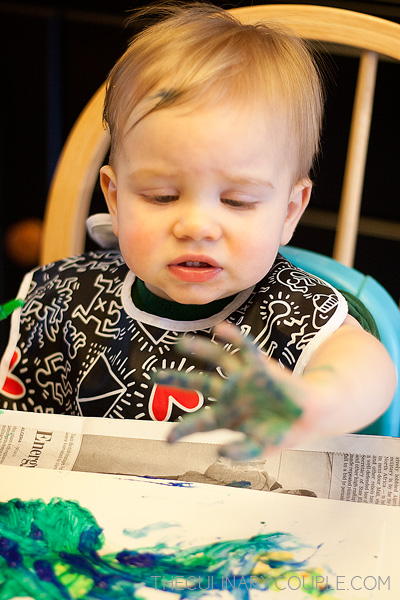 Verdict? Not quite ready for finger paints. But I can't wait to try again in a few weeks.
Does your toddler enjoy arts and crafts? And do you have recommendations for finger paints? Because I was not entirely pleased with the watery nature of the Melissa and Doug set.
Don't forget to share your favorite toddler toys and activities below!