Sam has been very good about keeping our news a secret. But he's ready to share it with the world!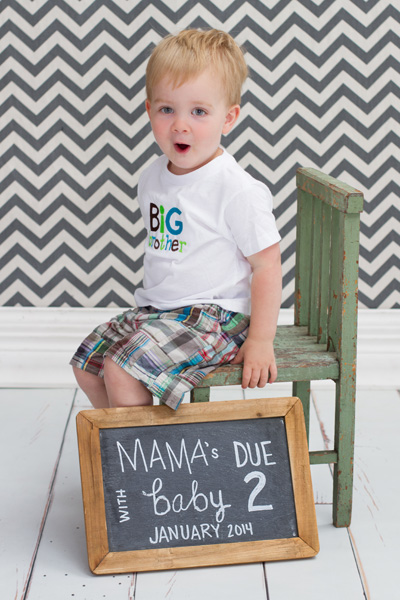 You may have noticed that the blog has been a bit quiet. Well, it's not only because we've been busy with park dates and picnics and splash parks, it's also because I've been sleeping straight through Sam's afternoon naps and going to bed shortly after he does. Which doesn't leave much time for blogging — not to mention cooking or cleaning.
Chasing a toddler (and a puppy) while growing a baby is hard work! Of course, I couldn't be more thrilled or more thankful to be doing it. Details to come!