Last Thursday, Nick and I had the pleasure of joining 12 other local foodies to judge the eighth annual Savor Pittsburgh event. Nick was pretty pumped to come along this year after suffering through the many mouthwatering photos I texted to him last year while he sat in class. Evil wife, I know. But we more than made up for it this year.
We sat between a former instructor at Le Cordon Bleu Institute of Culinary Arts/current executive chef for the Giant Eagle Market District and a food critic/restaurant reviewer for the Pittsburgh Tribune Review. Other judges included writers from local magazines, directors and producers for local television stations, and radio personalities. Yes, we were in very good company.
Nick was quite impressed with the attentive service we received from the volunteer staff. They didn't let a beer bottle or wine glass (or, in my case, a water bottle) sit empty for longer than a few minutes. We were given a new set of silverware with each dish. And they kept us on track, swiftly moving through all 35 dishes in 2 1/2 hours.
But the real stars of the evening were the chefs. We don't get out to eat in the city very often, so this was the ideal way for us to sample some of the best dishes the Steel City has to offer.
We each had our favorites, most of which took top honors that night. But first up, three dishes worth mentioning, in our humble opinions.
Gorgonzola Crab Polenta: A crispy soft shell crab topped with creamy Gorgonzola polenta and finished with chilled lump crab meat. A nice variety of tastes and textures. It was a bit heavy for an August night, but that didn't stop me from finishing nearly half the dish.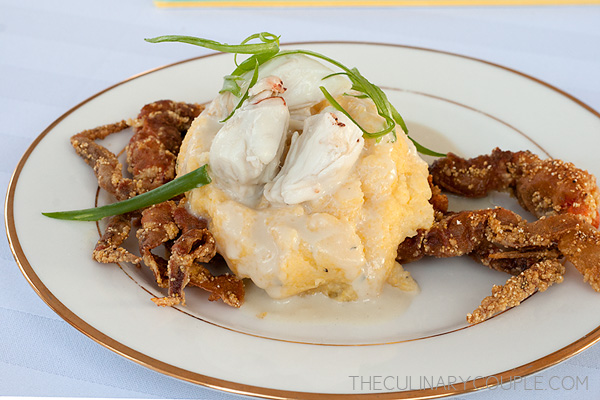 Chilled Corn Soup with Red Corn Salad, Popped Corn, Corn Shoots, and Roasted Pepper Aioli from Habitat: A surprising favorite for Nick. Flavorful and refreshing, and we especially loved the creative addition of popped corn.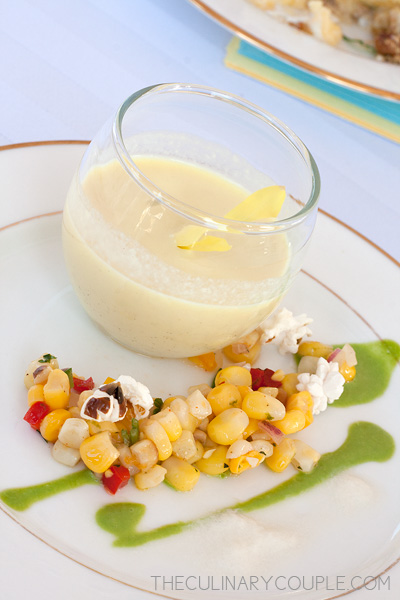 Short Ribs Mac and Cheese with Red Onion Marmalade from Bistro 19: Comfort food at its finest! Plus I'm a sucker for anything macaroni and cheese.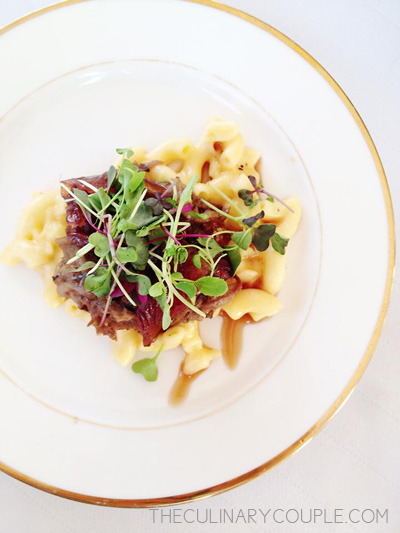 And now onto the winners.
Best Appetizer: Corn Custard with Shrimp Escabeche, Crispy Garlic, and Tomatoes from Bar Marco: Lots going on here, but it worked. A little tangy, a little sweet. And it was pretty, too.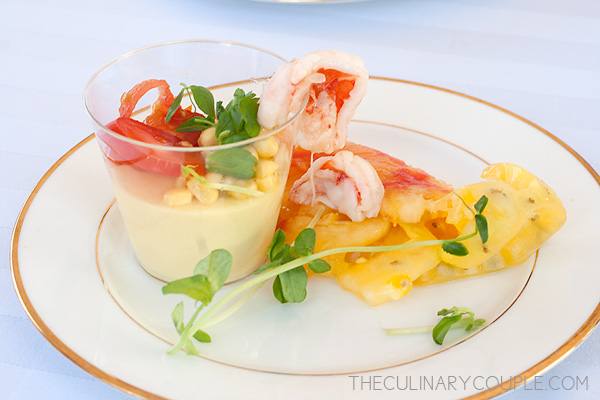 Best Entree: Sesame Scallops with Bourbon Infused Teriyaki from Table 22: I can't believe they served us each two huge scallops — I still regret not finishing every bite of both. The scallops were beautifully prepared, and the seasoning was spot on. Scallops are a real treat for us, and these did not disappoint.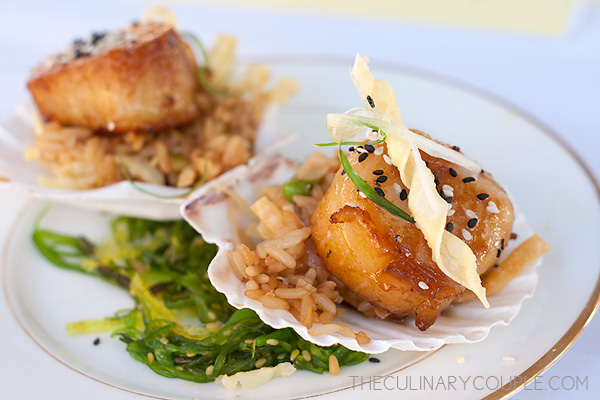 Best Dessert and Best Dish: Salted Chocolate Caramel Tort with Milk Chocolate Mousse, Hazelnut Bark, and Blackberry Sauce from Savoy: This may have been the first time in the history of the event that a dessert was crowned best dish. But, for us, this dish had it all — sweet and salty, crunchy and creamy, appealing presentation, and completely satisfying. It was the perfect ending to our 35-course meal.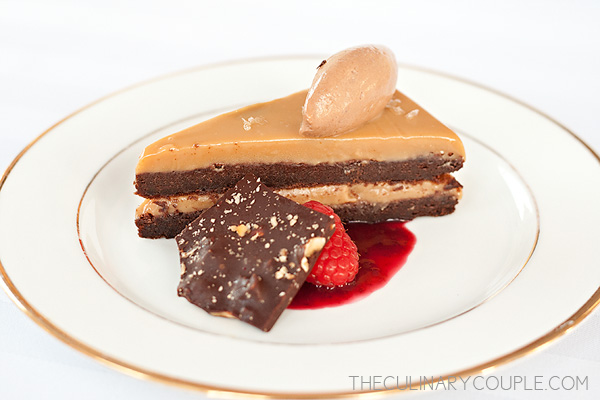 We would like to thank our friends at Savor Pittsburgh for trusting our palettes and inviting us to judge another very successful event. We were thrilled to participate and support the Magee-Womens Research Institute & Foundation. Congratulations to the winners!