Every few months, Nick's parents make the drive north from Alabama to see their littlest grandson. We don't get to see them nearly enough, and we pack as much fun as possible into their short stays.
During their visit this week, Sam and I took Oma and Opa to Twin Lakes park and playground.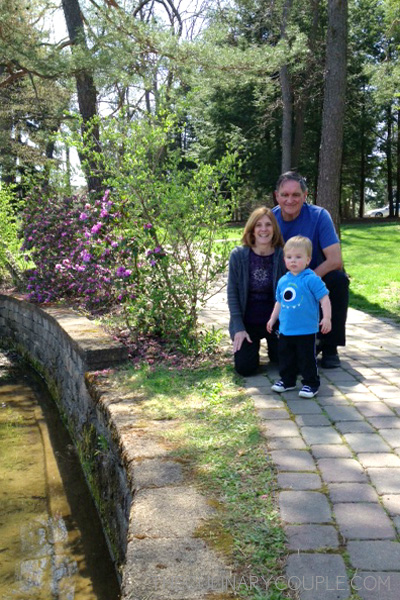 Sam showed off his sliding board skills, and he perfected his duck call. Afterwards, we enjoyed a picnic lunch and a walk along the water.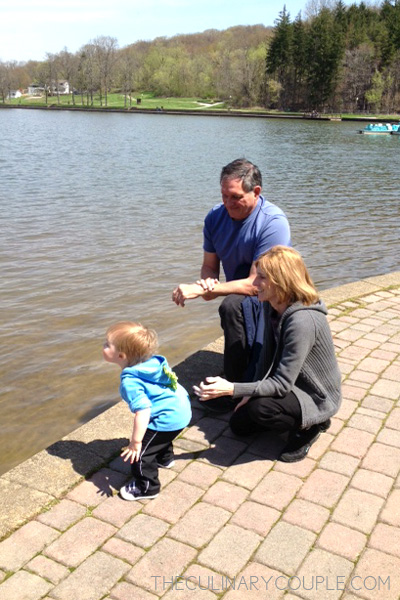 Back home, we put them to work. We accomplished a tremendous amount of yard work during their visit, and we are so thankful for their help!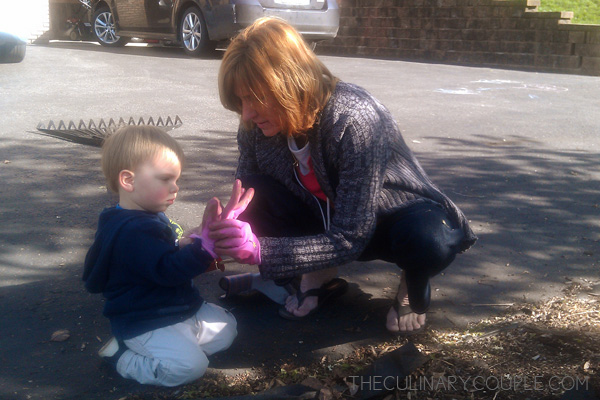 Of course, we had plenty of time to play, too. Opa was Sam's block-building-buddy …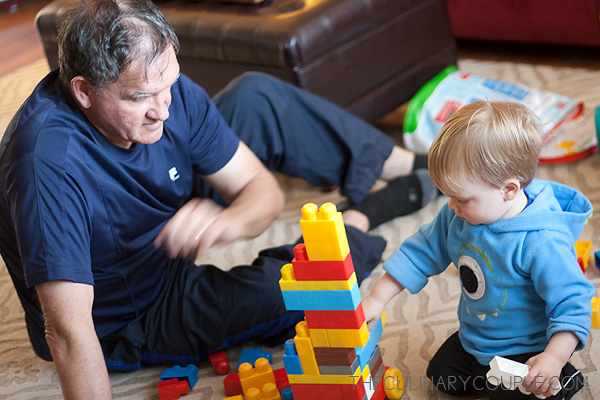 … and provided a comfy seat during Sesame Street.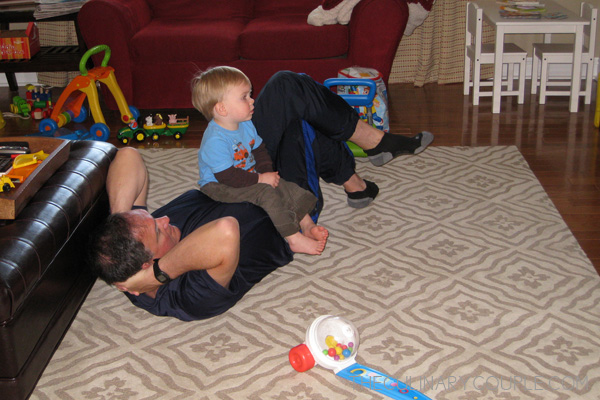 We even found a free evening to take them to Church Brew Works in Pittsburgh where we were joined by a few more members of the Wiley clan, including Sam's second cousins.
As usual, we wish they could have stayed longer. But guess what? Sam and I are headed down south next week to see them again! Yes, I am willingly flying alone with a toddler. Any tips?
Thanks, Oma and Opa, for a great visit!