'Tis the year of weddings. Two down and four to go!
In April, we attended the wedding of Nick's colleague and friend. It was also our first night out since Nora was born!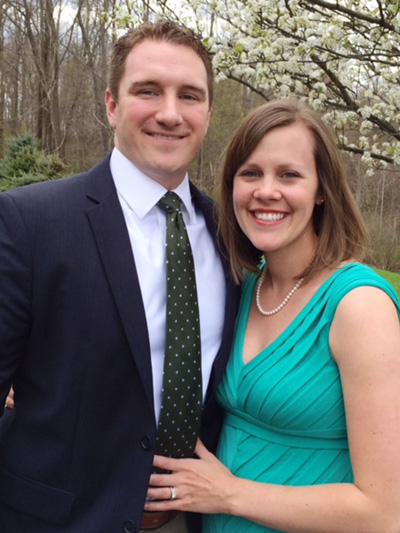 The ceremony was held at Robert Morris University, where the couple met, and the stained glass of the chapel was just incredible as the sun set and the two exchanged their vows.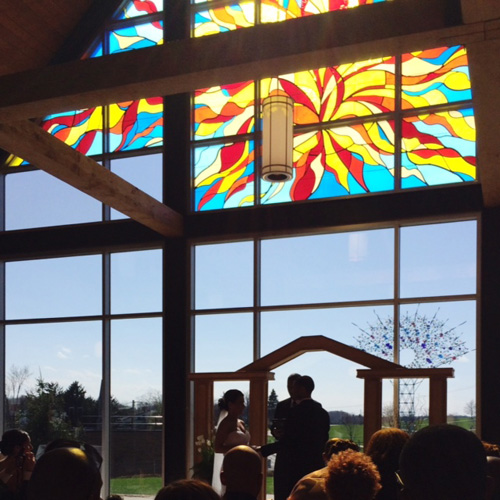 The reception was fun and classy — just like our friends.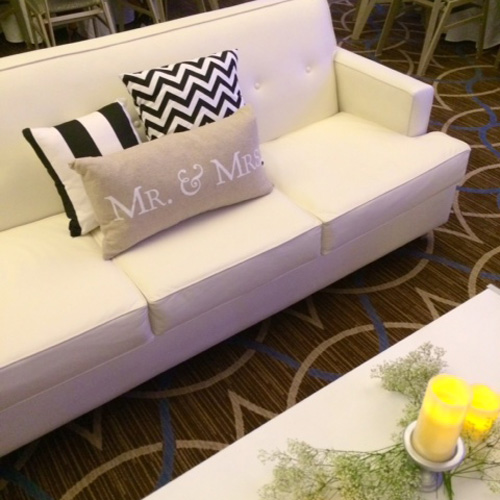 But the real highlight was the cookie table! This was our first Pittsburgh wedding, and this regional tradition did not disappoint. The bride's family baked over 4,000 cookies for the big day! And we tried our best to sample each and every one.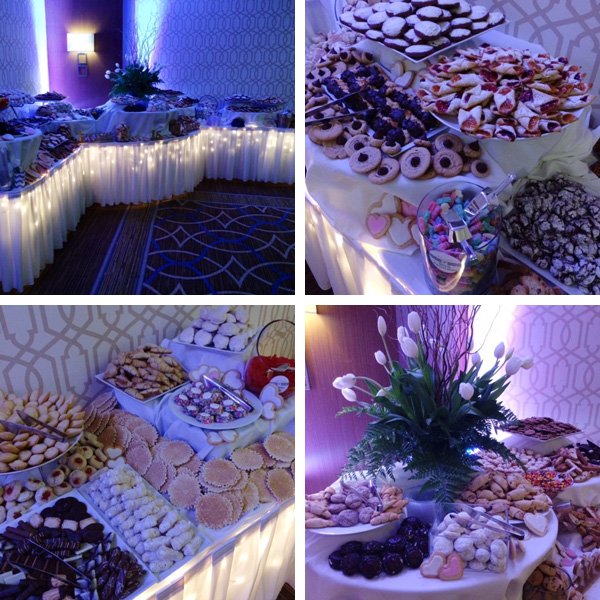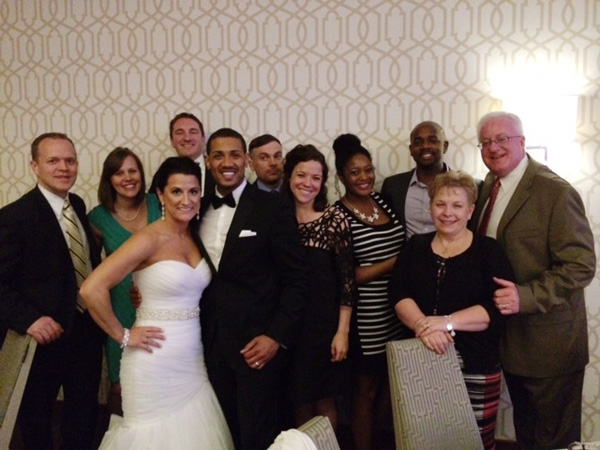 The following weekend, we traveled east to Elizabethtown for my cousin's wedding at the beautiful Ironstone Ranch. And this time the kiddos joined us!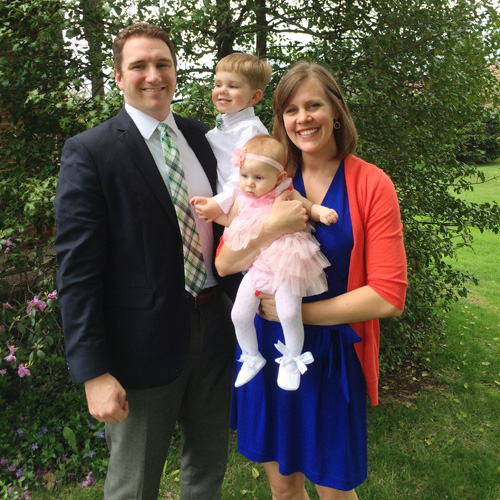 I just love to dress up my baby girl. And she just loved her pretty pink party dress!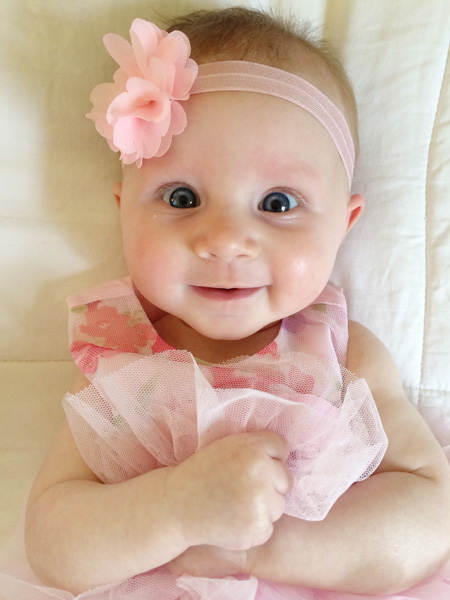 Fortunately, the rain stopped and the skies cleared just in time for the ceremony.
And Sam did as good as can be expected for a 2 1/2 year old at a wedding. Lollipops helped. And he loved the horses. In fact, he yelled "Mommy, here comes a horsie!" as my cousin's chariot approached the grove.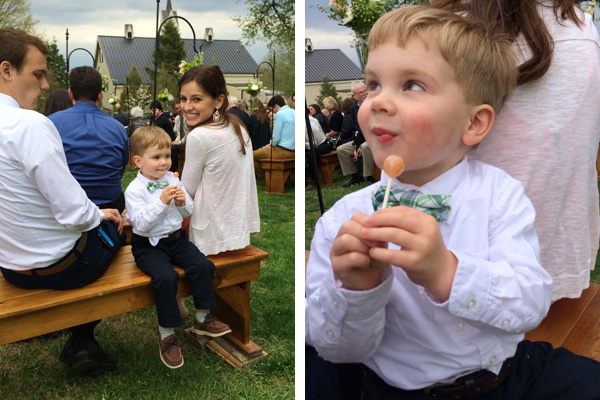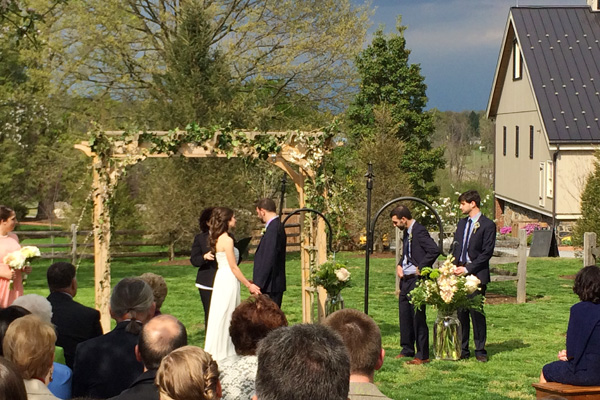 It's not often this crew is all fancied up, and so we took advantage of the photo op!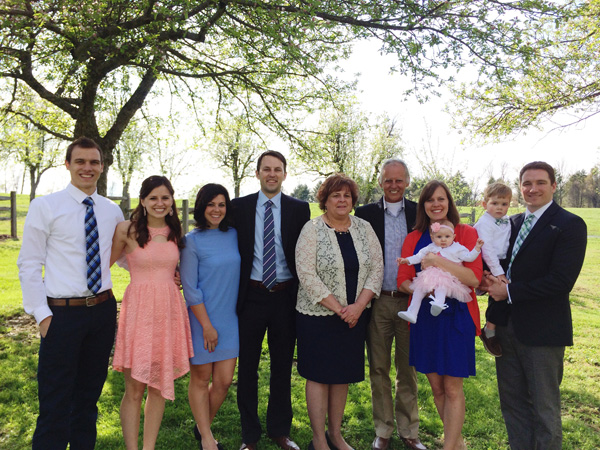 After a casual cocktail hour on the lawn, we headed into the barn for the reception. It was rustic and simple and so perfectly Meg and Sam.
They served whoopie pies for dessert, and their personalized cake topper included their dog, Frankie! As favors, they gave little jars of strawberry jam (one of my favorite family recipes!).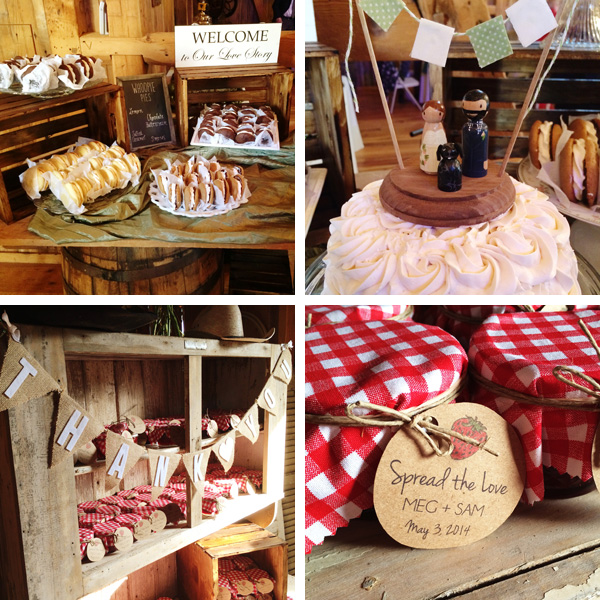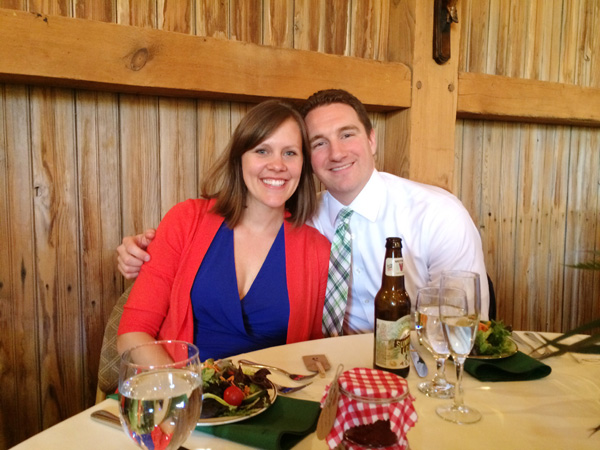 I got to dance with my boy, and Nick got to dance with his girl.
Of course, Meg, was the most beautiful bride. But Nora certainly won the prize for cutest guest.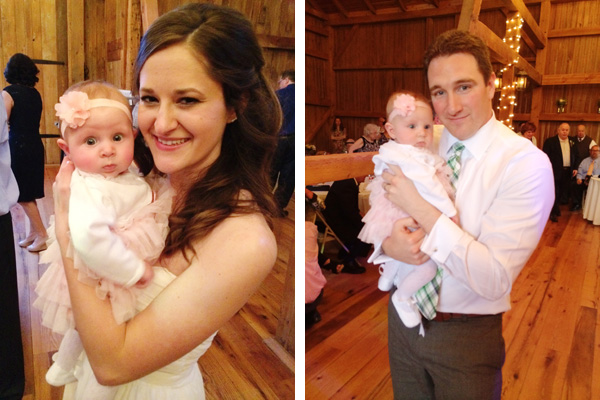 Despite getting about nine hours of sleep the previous night and no nap that afternoon, Sam was a trooper. He rarely wanted to leave the dance floor. Though by 9:30, he was basically sleeping with his eyes open.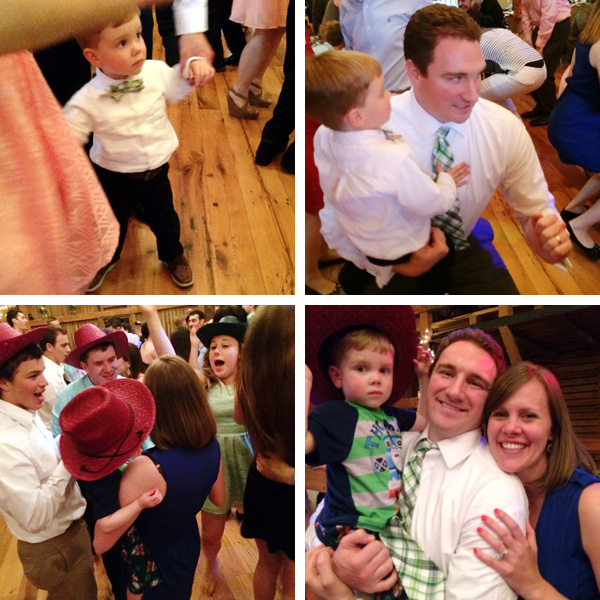 I am the oldest of ten cousins, and I just love that these kids are turning into amazing adults. We danced until our feet hurt, shared beers and laughs, and we are already counting down the weeks until the next big family wedding — my sister's!