Last month, Nick and seven of his "brudders from another mudder" (including his best friend, his cousin, my brother, and my sister's boyfriend) completed probably the toughest event on the planet: The Tough Mudder.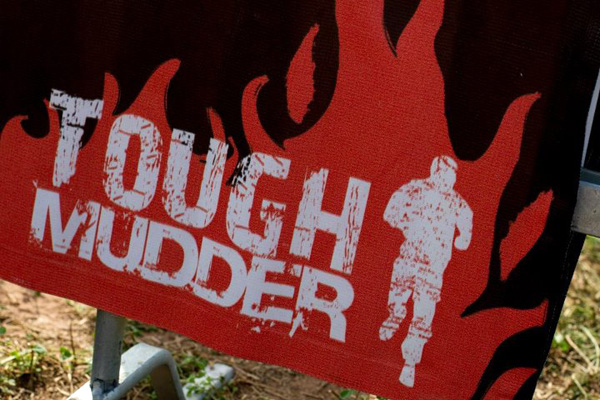 The seven guys — plus seven of their best cheerleaders — convened in Frederick, MD (after sitting in hours of traffic on country roads, thanks to the tens of thousands of others also traveling to town for the race).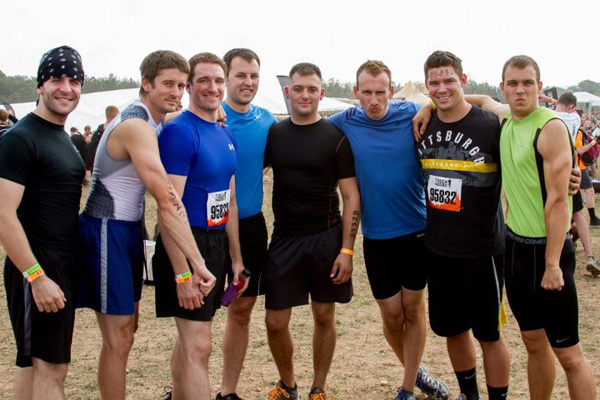 This event was way bigger than any of us anticipated. There were competitors of all ages, some dressed in costume, and everyone was just so fired up. There was live rock music, concession stands selling beer, and tattoo booths.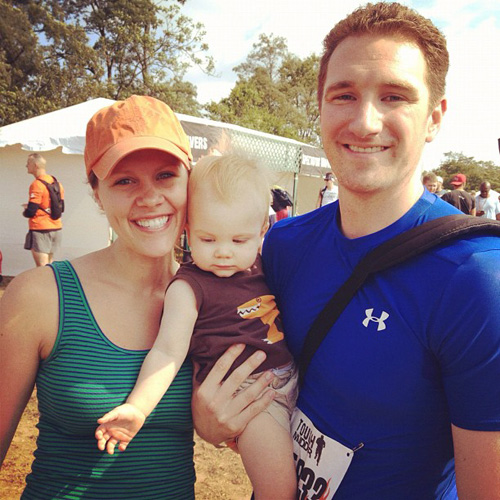 Our guys lined up with their heat, grunted and chanted a few times, and were off to their first obstacle: the Arctic Enema. Yes, they jumped into a dumpster full of ice, swam under a wooden plank, and scaled down a wall on the other side. And this was just the beginning.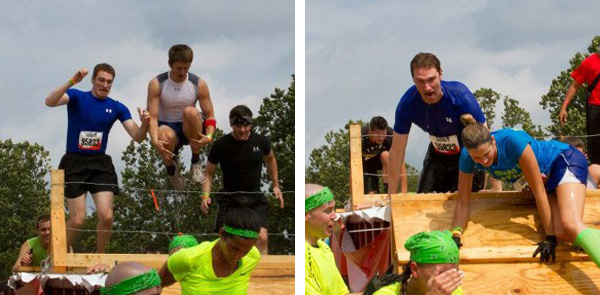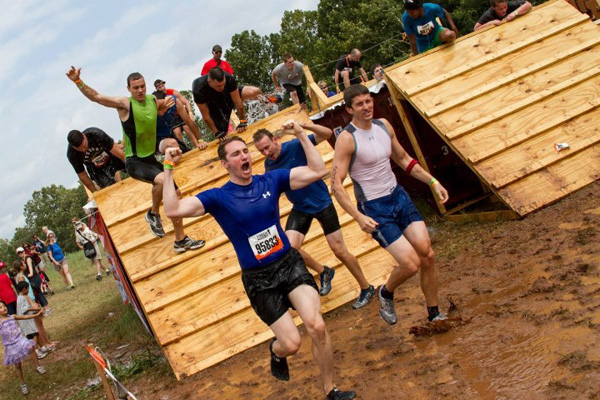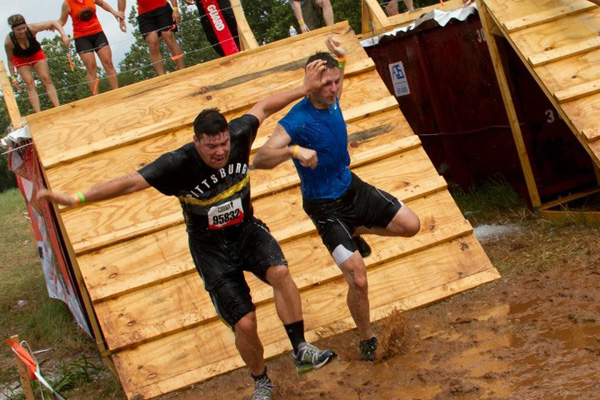 The Arctic Enema was followed by the Dirty Ballerina, the Funky Monkey, Trench Warfare, Everest, and at least 20 other obstacles — plus ten miles of running through muddy farm fields.
Unfortunately, we had trouble keeping up with the Mudders, even with shortcuts for spectators and our Mini Mudder in the BOB. In fact, the Arctic Enema was the only obstacle I actually saw. While waiting for the guys at obstacle #12, dark storm clouds rolled in, and my mom and I had no choice but to run back to the car with Sam.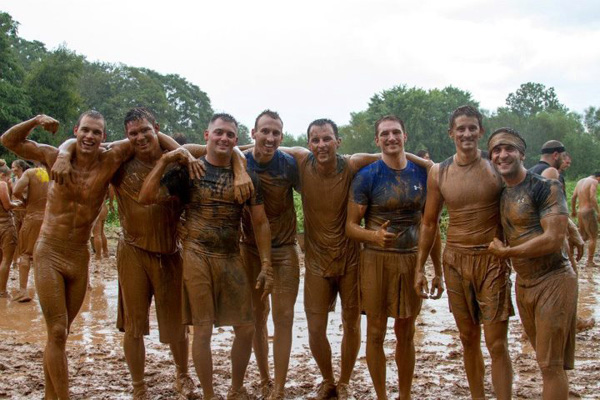 The other girls braved the rain and managed to find the guys and cheer them through a few other obstacles.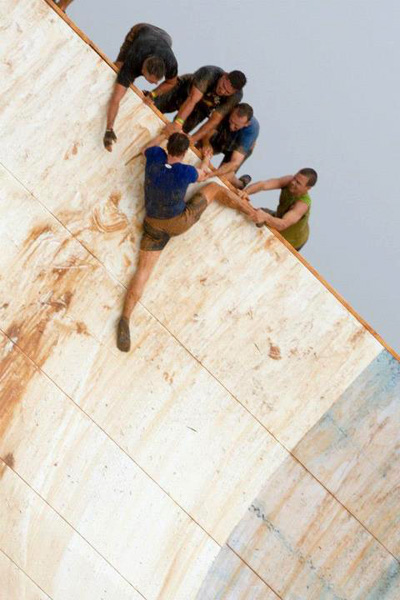 I didn't even get to see them cross the finish line! Despite leaving a sleeping Sam in the car with my mom and running my own race through the muddy parking lot back to the course.
I may not have seen Nick for more than ten minutes of the total two-hour race, but I was still beaming with pride. He somehow managed to find time to train between work and school and settling into our new home and being a Daddy. And he doesn't even like to run.
And we somehow managed to get my mom's car out of the swamp (that was formerly a dry field of parked cars) — after several failed attempts among hundreds of other stuck cars. Then we waited in the car for almost an hour because we had the wallets and keys and phones of my brother and his friend.
They got separated from Nick and the others after the race, and we had no idea how to find them. After walking up and down the aisles of cars for almost an hour, my brother miraculously remembered my phone number (we really should all memorize a few numbers and not rely on the convenience of our mobiles) and called me from a stranger's phone.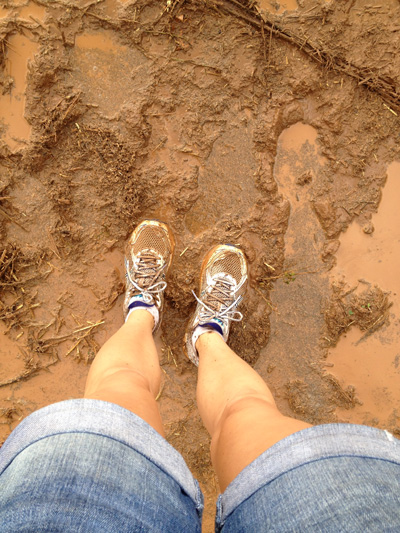 Whew. It was a physically and mentally exhausting day for all of us, whether we ran the race or not.
Way to go, Muddy Buddies! We're proud of you. But if you all are crazy enough to do this again next year, I may have to stay home.
{Photos Courtesy Mandy Cashman}