Last week I had the pleasure of attending Savor Pittsburgh to sample some of the city's finest culinary creations. I arrived early (wearing heels and eyeliner for the first time in months) to meet the other judges and take instruction from the event planners.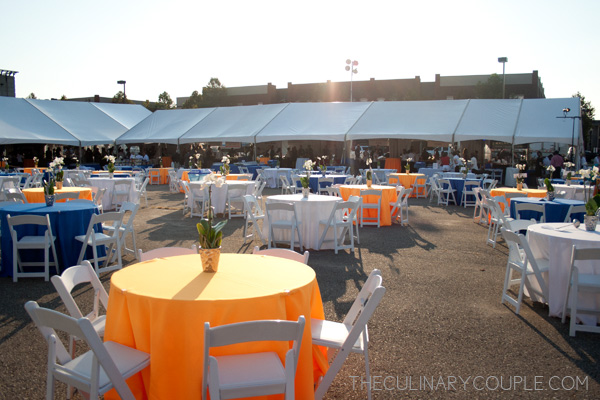 We would sample about a dozen appetizers, another dozen entrees, and five desserts. We were advised to take just one bite of each dish because there would be so much food to taste. They weren't kidding. So. Much. Food.
Beer Cured Salmon. Duck Confit Tart. Short Ribs with Roasted Apples and Root Vegetables. Carnitas Tamales with Mango and Jalapeno BBQ. Tuna Tostada. White Chocolate Cappuccino Cannoli. Just to name a few.
I was joined at the judges' table by other local foodies, including staff of Whirl Magazine and the Pittsburgh Post-Gazette; Linda of Dinner Plan-It; Leah of Brazen Kitchen; Rick Sebak of It's Pittsburgh; and Chris Fennimore of QED Cooks.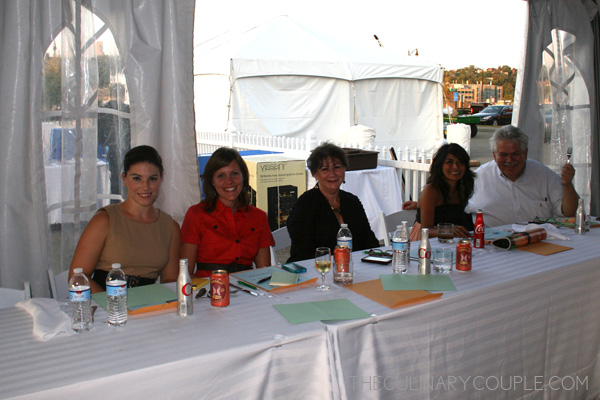 A few highlights for me …
My first sous-vide prepared dish. Hanger Steak served over Roasted Corn with Chimichurri Sauce. Oh my gosh. The steak was melt-in-your-mouth delicious.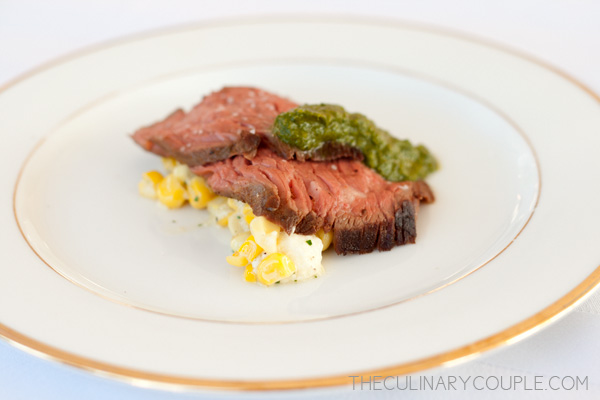 Tuna with Sweet Onion Whipped Topping served in a Sesame Cone. A true work of art.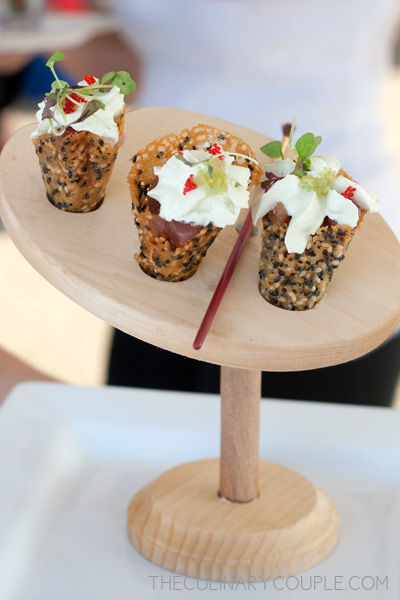 Chocolate Ravioli with Butternut Squash Filling. Peach Cream Sauce. Topped with Lobster Poached in Butter. From SAVOY.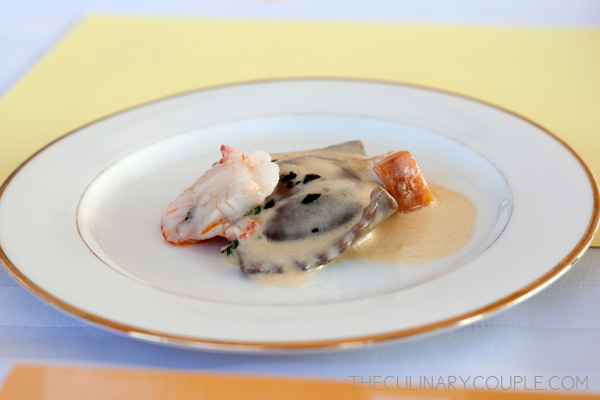 My favorite dish of the night. Also awarded "Dish of the Year." Smoked Pig Wings from Meat & Potatoes. The flavor combination was perfect, and the meat fell right off the bone. I may have finished the entire dish — and the accompanying beer.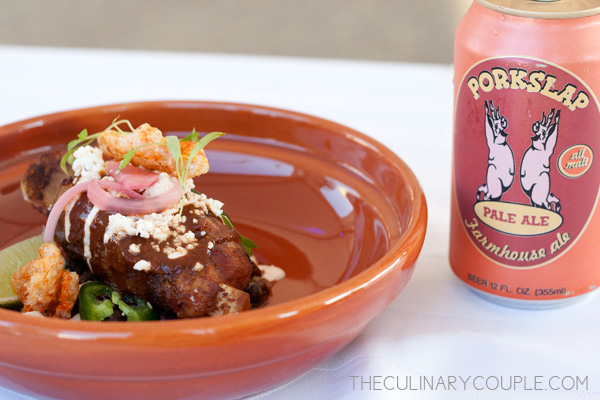 And the top dessert, in my opinion. Pomegranate Galaktoboureiko.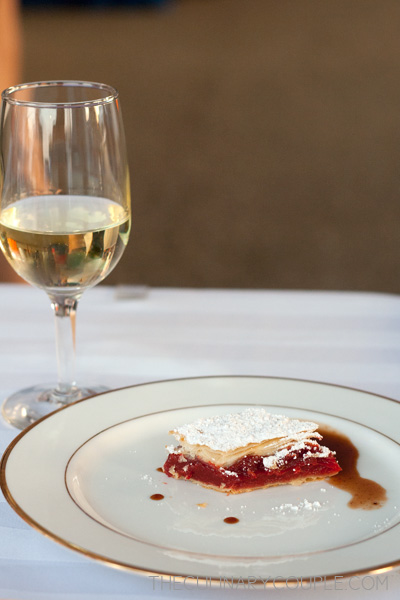 After nearly three hours of eating and photographing and judging, we were free to join the party that had evolved around us. I grabbed a cocktail and tracked down my friends, including Jessica of How Sweet It Is. The chefs continued to serve guests while the band rocked the venue. It was such a perfect night out, with proceeds supporting the fight against prematurity at Magee-Womens Research Institute & Foundation.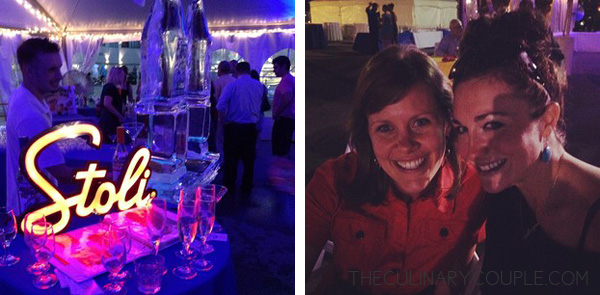 Hopefully Nick can join me at the judges' table next year. And not have to be subjected to my picture texts while sitting in class. Sorry, husband!
If you have the opportunity to attend the next Savor Pittsburgh event, I highly recommend it!
(See the full list of participating restaurants.)