Bangers 'n' mash. British ales. Opening ceremonies. Cheers!
Festive baked sour cream doughnuts.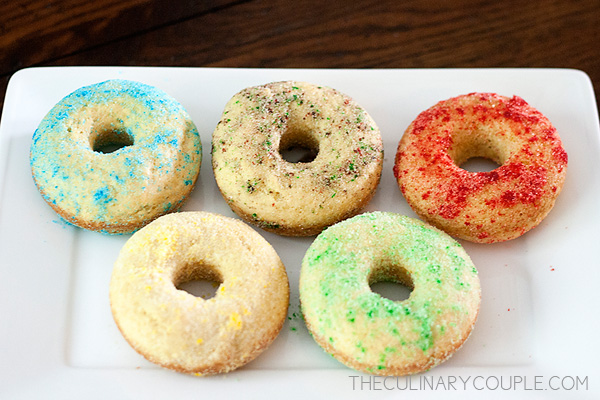 Hardwood floors. French doors. Floral wreath.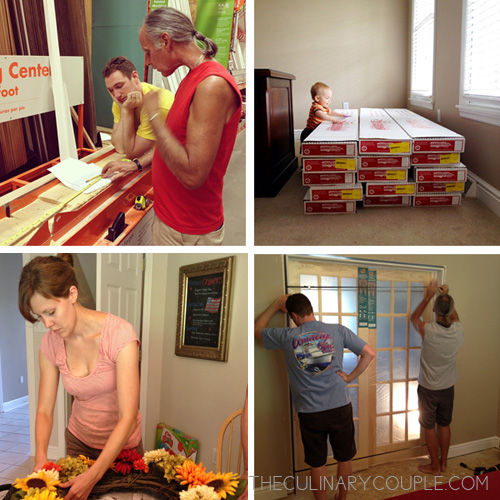 Hugs for Nana and kisses for Auntie.
New tunnel!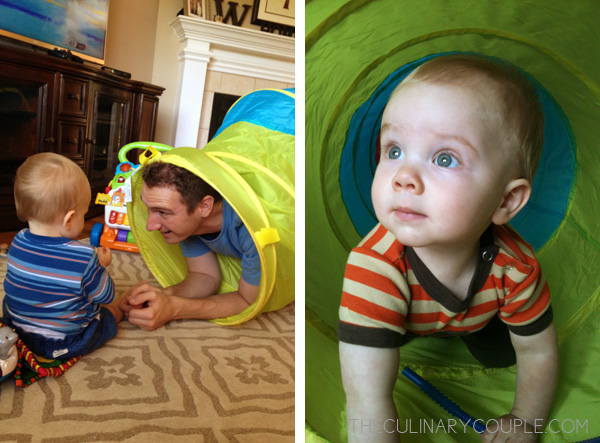 Cocoa pumpernickel waffles with cherries.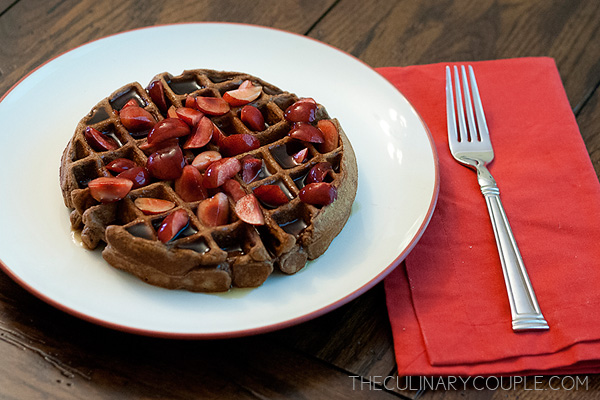 Riding on Mommy's shoulders. Yay!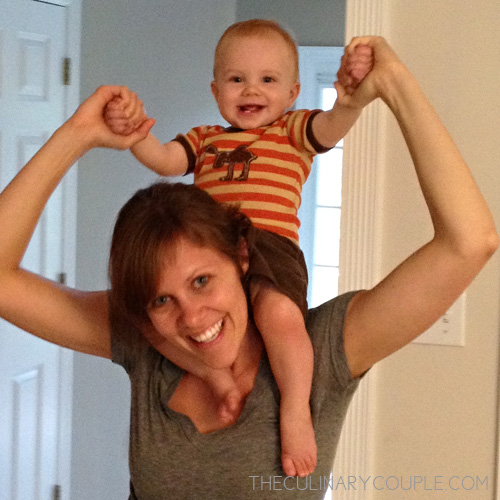 Homemade funfetti cupcakes for our neighbors.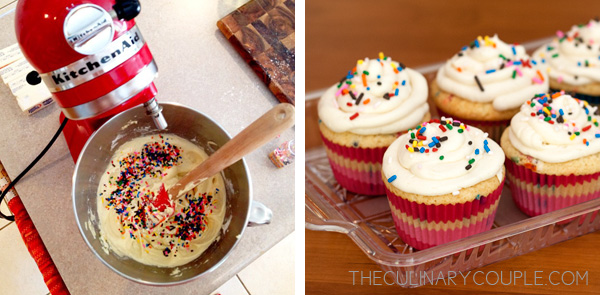 Dining al fresco.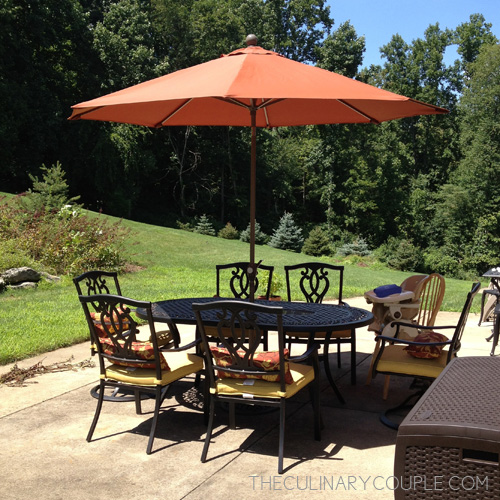 And two more months to fall in love with frosting.