Last night we made a clean-out-the-fridge fritatta. Then we washed the frying pan and the dishes and packed them — along with our spatulas and stemware and serving platters — into big boxes and labeled them "kitchen." It should come as no surprise, really, that almost half of our boxes are labeled "kitchen."
So for the next six days we plan to dine out and eat cereal and delivery pizza. Which means no new recipes until we are moved and settled into our new home. Which means I'll share Sammy stories instead!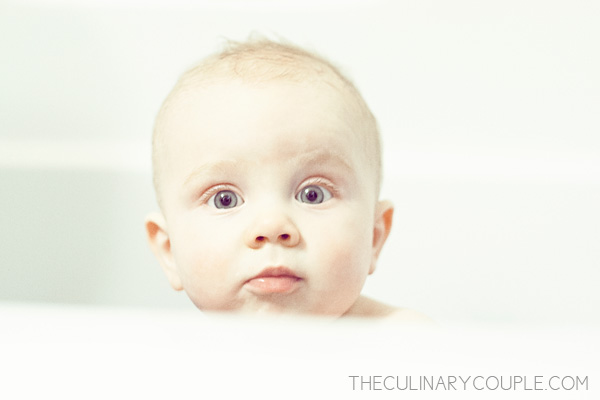 This video was taken almost two months ago, but Nick still sings this song every night during bath time. And, if anything, Sam's smiles have only gotten bigger when he hears Daddy's voice.