We've been waiting for this day for weeks. Why? Because Nick took the GMAT in December, applied to Carnegie Mellon University in January, interviewed in March, and … found out this morning that he was accepted into the part-time MBA program! To say that I'm proud of my husband would be an understatement. (And of course he requested his favorite German meal to celebrate tonight.)

Since Nick will be attending classes in Pittsburgh twice each week beginning this fall, we made the decision months ago that we would like to be closer to the city. So guess what.
We bought a house!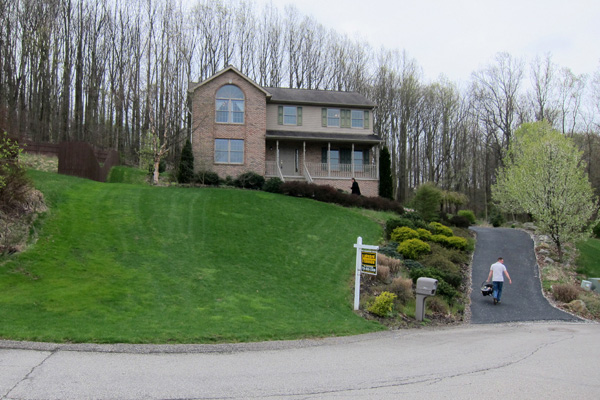 (Yes, that's Nick carrying Sam up the driveway that he can't wait to shovel this winter. And the front lawn? He'll certainly get a workout pushing the mower up and down that hill.)
We looked at almost a dozen houses and fell in love with the one on the cul de sac. The one with a spacious kitchen and a gorgeous master suite. The one with the backyard that's big enough for a garden and a swing set and a little boy to chase his puppy.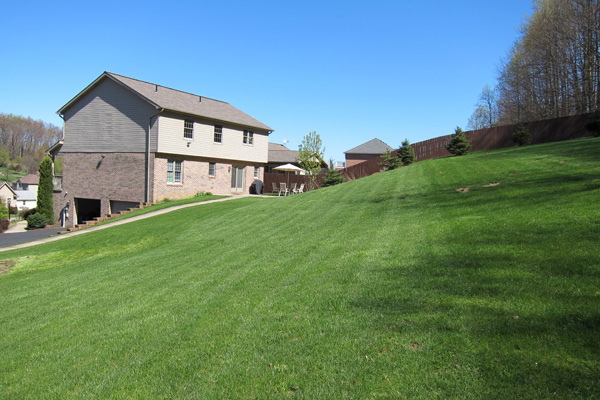 We put an offer on it just hours after seeing it, and it was accepted the next morning. When you know, you know, right?
We've spent the past few weeks shuffling, signing, and faxing paperwork to make this happen. Fast. As in we close on May 17th, and the movers arrive on May 18th.
I see lots of boxes in our future. Bubble wrap and packing tape. Followed by paint chips and furniture shopping and cocktails on the patio. Our patio. Let the fun begin!