1. Last weekend I visited with a group of girls that I haven't seen since college. That's almost eight years. See, I joined a sorority during my sophomore year, but by my senior year, I had distanced myself from the group. I could blame a dysfunctional relationship or a reluctance to conform. But I live life without regret, and I am pleased with the path I chose. (It led to my beautiful family, after all.) With that being said, I'm thankful to have reconnected with most of the girls via Facebook and love that we are, again, in such similar places. And so when my college roommate invited me to a gathering at her parents' house, I couldn't turn down the opportunity. Eight years later, we've replaced cans of Natty Light with glasses of wine. Black pants and heels with cardigans and flats. A crowded frat party dance floor with a quilt spread on the grass and full of Fisher-Price toys. It was such fun, and I certainly hope that eight more years don't pass before I see these girls again.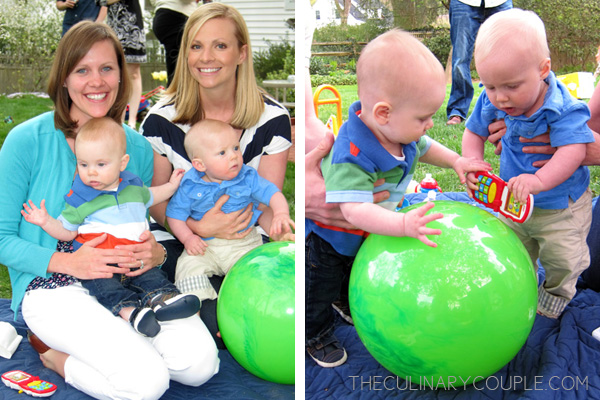 2. Not fun, though? The drive from our house to hers along the Pennsylvania Turnpike. What should have taken 3 1/2 hours took 5 1/2 hours due to an accident that brought us to a complete stop for just over 90 minutes. We were out of our car with hundreds of others wondering when we would move again. But for every ounce of annoyance I felt that afternoon, I was doubly more thankful the next morning when I read about the fatal accident in the newspaper.
3. Following the reunion, we backtracked (but avoided the turnpike this time), and spent the night with Nick's grandmother. She hadn't seen Sammy since Christmas and was impressed by his size and strength and big, bright smile. (Of course, we couldn't get him to flash that smile for the camera.)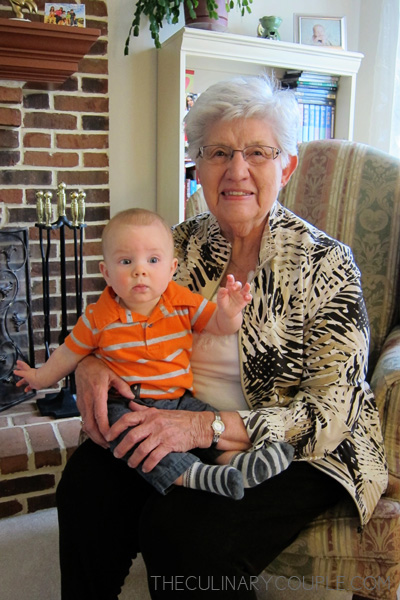 4. Sammy has mastered sitting on his own and is now trying to lean forward into a crawling position. Sometimes he looks like a little orangutan with his long arms outstretched and his little legs tucked underneath.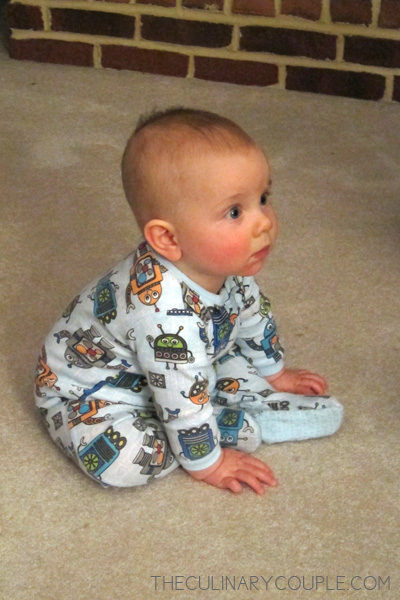 5. Nick left for an overnight work trip early yesterday morning. As in he was out the door before I was out of bed. It was only the second night that Daddy has spent away from Sam since he was born, and the first night just the two of us — me and my Sammy boy. I'm used to holding down the fort during the day, but I tend to count down the minutes until Nick gets home at night. Because I/we miss him. And because I sometimes need a break — even if it's just a 10-minute break. But last night I managed to make dinner with Sam on my hip. We ate together, and we went for a walk, and I gave him a bath. I put him in his PJs and read him a story and nursed him until he fell asleep in my arms. Oh, how I love my little buddy.
6. And, oh, how I loved my quiet evening. Just me, a beautiful book, and a mug brownie.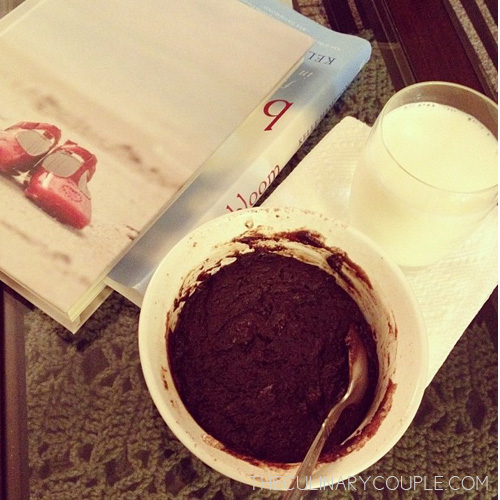 7. Have I mentioned that it was 85 degrees yesterday? Such a beautiful day called for a picnic in the park.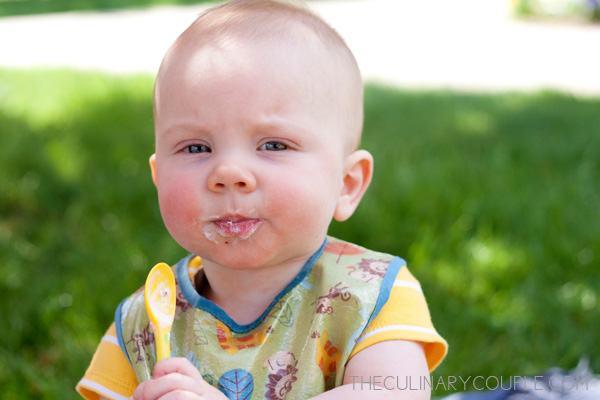 8. Rosy cheeks. Dimpled elbows. Leg rolls. I could seriously eat him up.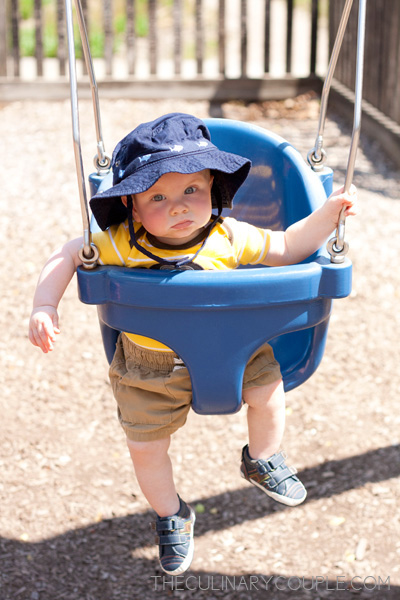 9. But I resisted and settled for a turkey sandwich instead.