Four of the past five years, we have traveled on Christmas Day. To California in 2007, to Michigan in 2009, back to California in 2010, and to Alabama in 2011. We're lucky that we're able to share the holiday with both sides of our family — plus it gives us an extra hour (or three) on the merriest day of the year!
After an early Christmas Day dinner with my family, we headed south to The Cotton State. Sammy was such a good boy on his first airplane ride. He fell asleep just before takeoff and slept through touchdown. In fact, he didn't wake up until we were through baggage claim. We arrived at Nick's parents' beautiful new home around 10:30pm and were greeted with warm hugs and a platter of cookies.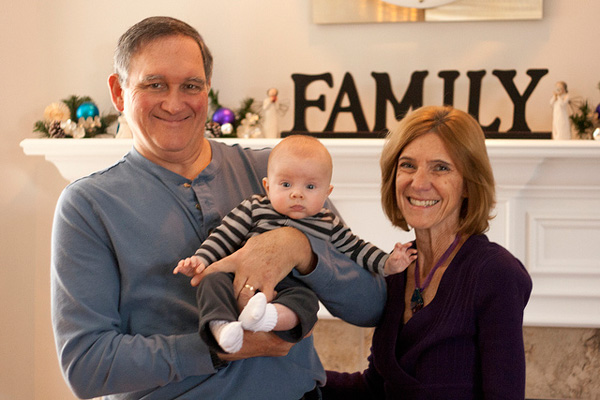 The next day Sammy got to meet his cousins, Sean (10) and Jackson (almost 4). They helped him to open a big pile of gifts, including books, clothes, a basket of fruit, and a ball toy.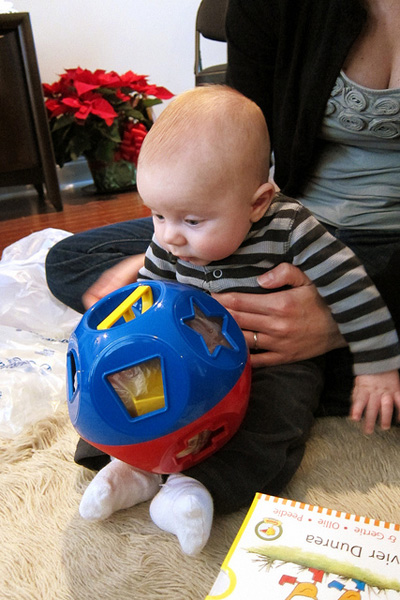 Of course, he was most intrigued by the shiny green bow.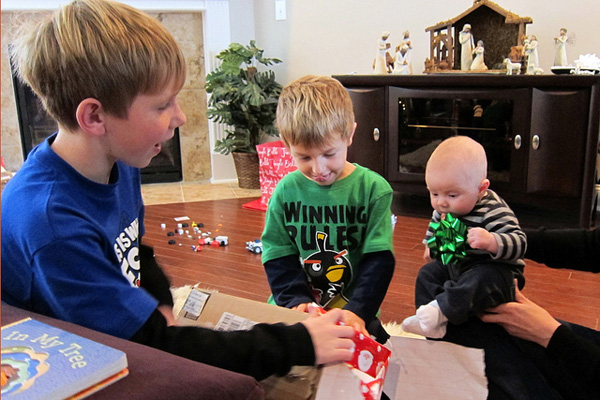 Sean and Jackson, however, were very excited about their new DVDs. Santa brought them so many cool presents like race cars, Legos, and a pirate ship. Oh, so much to look forward to! (Funny side note: Every time Jackson left the room, he said, "Don't let Baby Sam play with my toys." Four-year-olds! Ha.)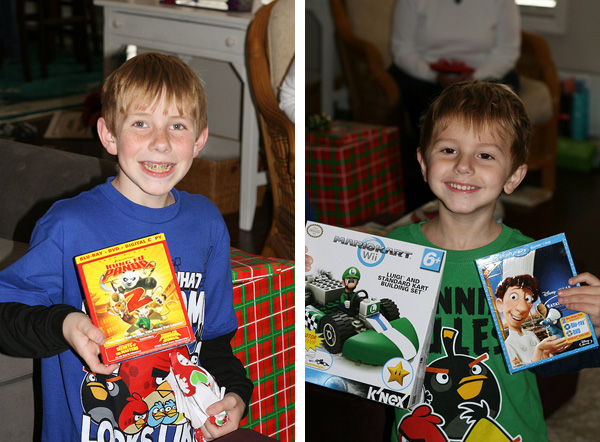 We also exchanged our Secret Santa gifts, and I was so happy to get a new tripod, measuring cups, and an Alabama cookbook. Nick got an owl hat to match his son's and a waffle maker.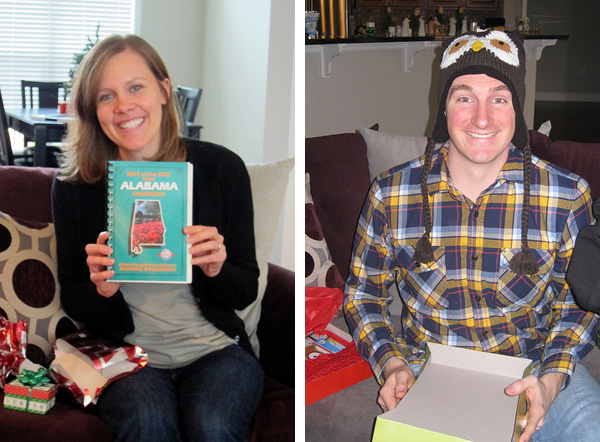 In addition to playing Farkle and Yam Slam, watching movies, and eating yummy meals, we also ventured out a few times.
Sam visited his first Japanese steakhouse and was pretty frightened by the flames. Though I think it was mostly because of the heat. He screamed and buried his head into my shoulder until they subsided. Then he snuggled up with Daddy while we enjoyed our delicious lunch.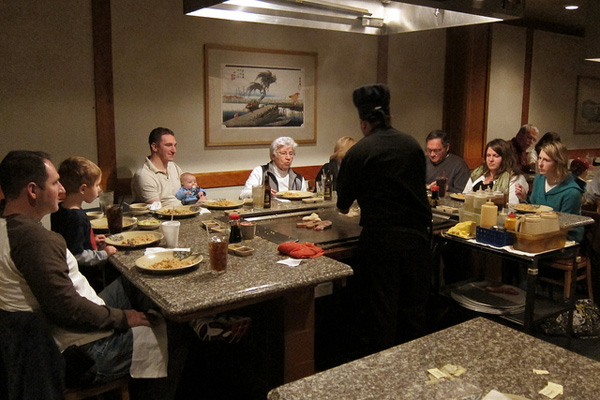 On our second to last night in Alabama, Oma and Opa watched the grandchildren while the siblings enjoyed a night out at a local German restaurant. Hooray for adult time! And boots of beer!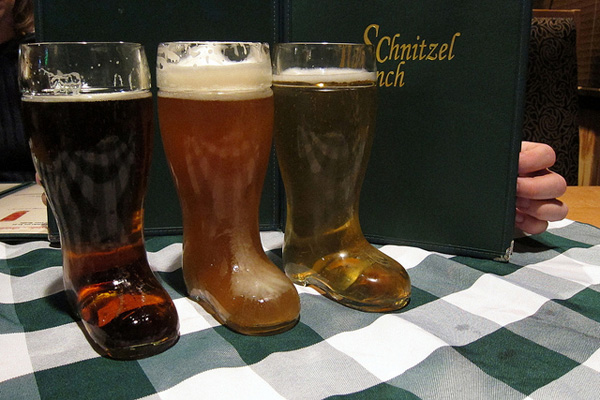 As usual, our time together passed far too quickly. And before we knew it, we were boarding a plane to fly back north.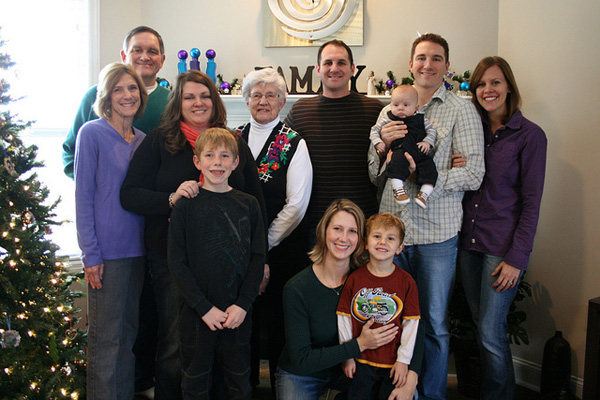 Sammy is already looking forward to his next visit with his sweet cousins!