We have no extraordinary resolutions this year. Just the usual. Eat healthy. Exercise. Unplug. Enjoy life's little details. Savor every moment with Samuel. And I think we're off to a good start!
I don't believe that every Monday will be a meatless one, but it is our goal to eat at least one vegetarian meal each week. It's not that we eat a lot of meat — in fact most of our intake is in the form of boneless skinless chicken breasts, ground turkey, and sweet Italian sausage — but the goal will help us to further flex our culinary muscles.
The original recipe for this baked pasta comes from Veganomicon, though our adaptation is not vegan.
The sauce is rich and creamy — thanks to ricotta and pumpkin — with a hint of brown sugar and nutmeg.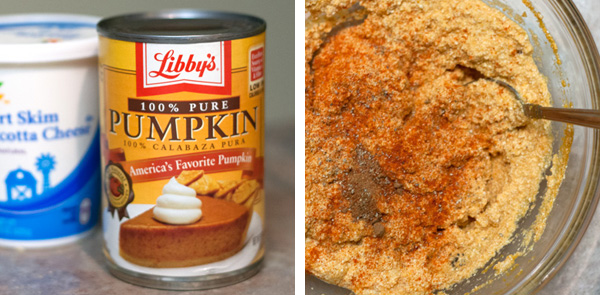 Sweet caramelized onions are a key component.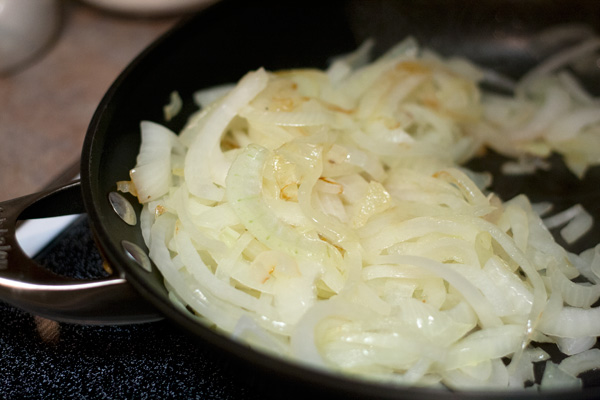 Along with a breadcrumb topping that includes walnuts, sage, oregano, and paprika.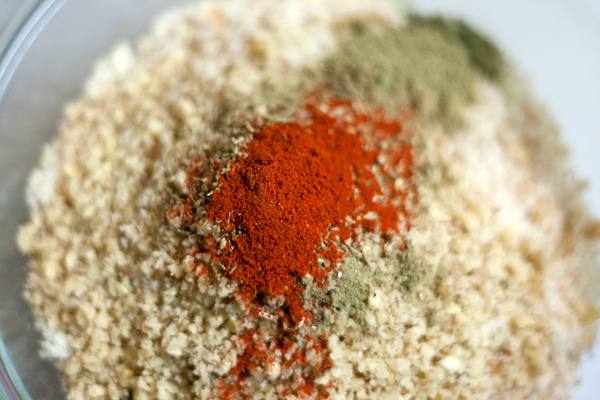 We made a full batch and froze half in a foil casserole pan. Oh, how I love freezer-friendly meals.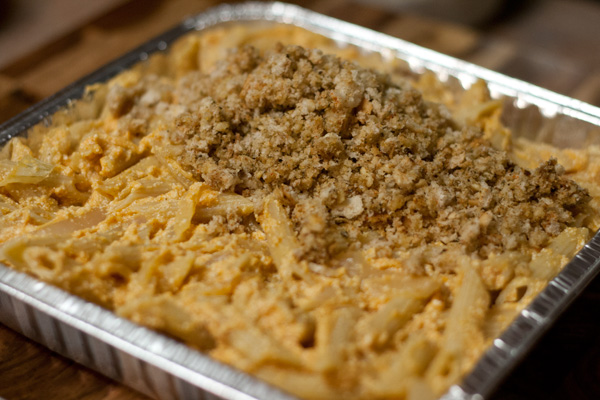 Served alongside a simple salad of mixed greens, this meal is flavorful and filling.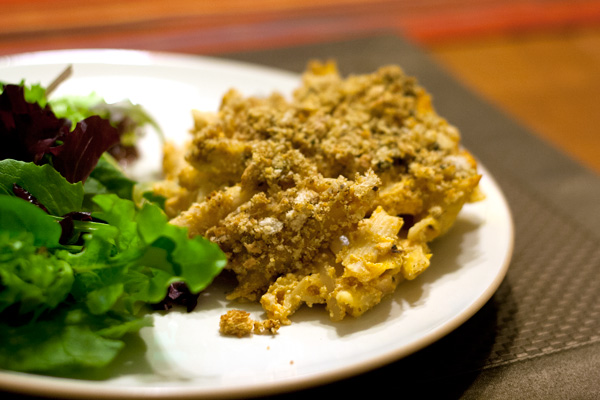 What's your favorite vegetarian dish? I'd love to add it to our weekly menu.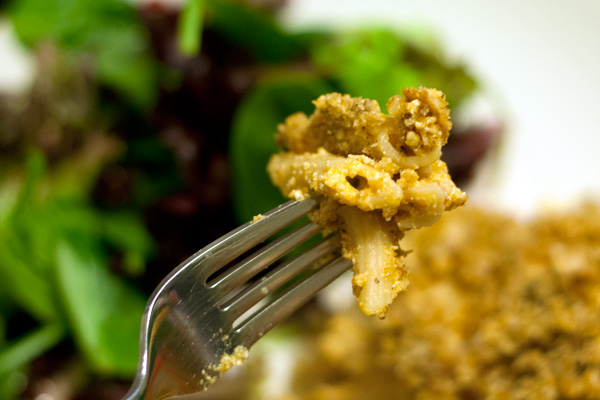 Pumpkin Penne Pasta Bake
Serves 8.
Ingredients for Pasta Sauce

3/4 lb whole wheat penne pasta
2 onions, thinly sliced
3 Tbsp extra-virgin olive oil
16 oz ricotta cheese
1 (15 oz) can pumpkin pumpkin puree
1 Tbsp brown sugar
1/4 tsp ground nutmeg
1/4 cup vegetable broth
white pepper and cayenne, to taste
Ingredients for Breadcrumbs
2 1/2 cups fresh breadcrumbs (we thawed whole wheat buns from our freezer and processed the pieces in our mini-prep food processor)
1/2 cup walnuts, chopped
1/4 cup unsalted butter, melted
2 tsp ground sage
1 tsp dried oregano
1/4 tsp ground paprika
salt and freshly ground pepper, to taste
Directions
Preheat the oven to 375°F. Grease a 9 x 11 baking dish (or two smaller dishes).
Prepare penne pasta according to the directions on the box. Drain and rinse with cold water.
In a large pan over medium heat, saute onions in olive oil until slightly brown and caramelized, about 15 minutes. Set aside.
In a large bowl, combine ricotta, pumpkin, brown sugar, nutmeg,, white pepper, cayenne, and broth. Add cooked penne pasta and caramelized onions. Pour mixture into prepared baking dish.
For the breadcrumbs: Combine all ingredients until breadcrumbs are lightly coated. Sprinkle evenly over pasta.
Bake 28 to 30 minutes, until top is golden brown. Cool 5 minutes before serving.
(Adapted from Veganomicon)