HER PERSPECTIVE
Best Moment: We had our first childbirth class this week! Despite feeling a bit stressed by the time we arrived (we underestimated the time it would take to commute home from work, eat dinner, get downtown, and find the classroom in the hospital … oh, and we forgot our pillows), the class was worth it. The instructor reviewed standard anatomy — both mine and the baby's — which may sound like a bore, but you're likely to pay more attention when she's describing how an 8-pound infant can fit through such a small hole. Know what though? It still sounds nearly impossible to me.
Symptoms: Hello, heat wave! We had multiple days this week where temperatures reached the triple digits, and I believe it feels at least 10 degrees hotter when you're pregnant. It was so hot, in fact, that I could barely make it around the block on our regular evening walks. Although this could also be due to the fact that I'm carrying around 24 extra pounds. Speaking of weight gain, I swear the floors now creak when I walk across them. It startles me every time.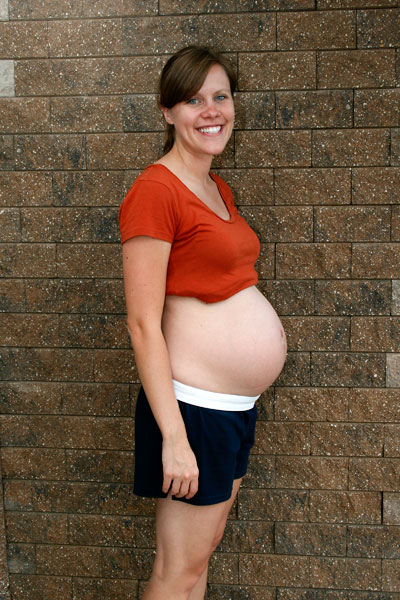 Despite my continuously expanding waistline, it's worth it when I feel Peanut moving around inside of me. And that is happening VERY often these days! We're at the point now that we can see jolts from the outside, and I swear we saw a footprint one night. It seemed to be about 2 inches long, and I can't wait to tickle those piggies in real life!
Cravings: Pizza and pasta. So we went to our favorite Italian joint in State College: Faccia Luna.

What I Miss: Speaking of that Italian dinner, I think I'm going to miss date nights when Peanut is here. Which is why we're going to plan one every week between now and his/her arrival.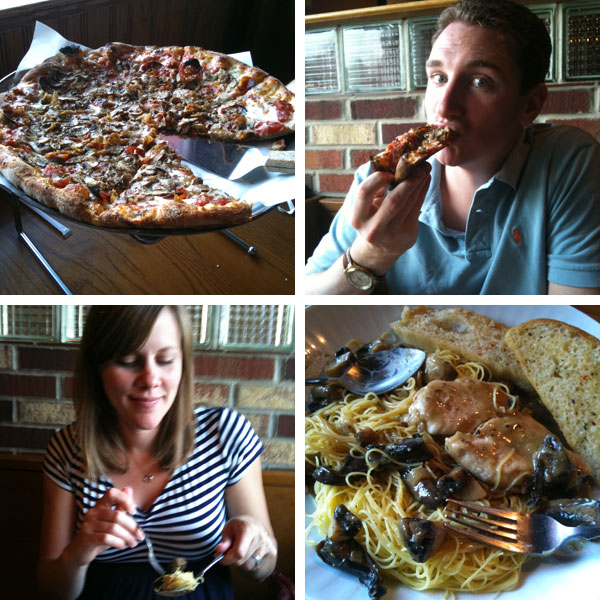 What I Can't Wait For: I may say that I'm going to miss date nights, but you know what I can't wait for? To cuddle on the couch with my husband and our sweet baby. Before that, though, I can't wait to finish nursery. And we made a lot of progress this weekend! Here's a sneak peek of the curtains that we made: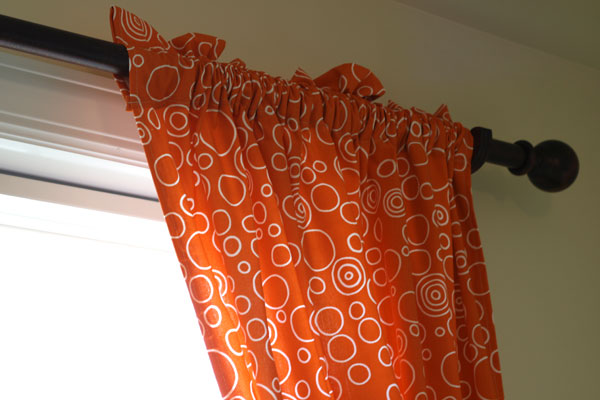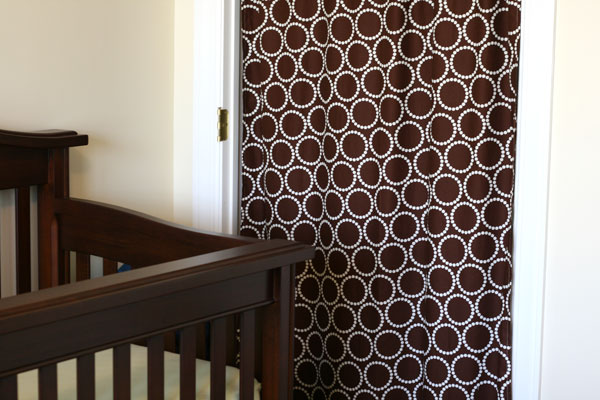 Milestones: Peanut now measures about 16 inches long and weighs almost 3 1/2 pounds. And apparently he/she is heading into another growth spurt! Guess I better get used to those creaky floorboards.
HIS PERSPECTIVE
Sounds like someone is starting the nesting phase … Emily.
So I decided to mix things up in this week's blog post. Instead of words, I will convey my perspective through a picture montage. Can you guess which picture represents the best moment, symptoms, cravings, etc?