My mom returned from a picnic earlier this summer with a recipe in hand. "Poke Cake," she called it. Until my sister's boyfriend read it and remembered it as "Better Than Sex Cake." Which explains why the guests at the picnic couldn't get enough of it.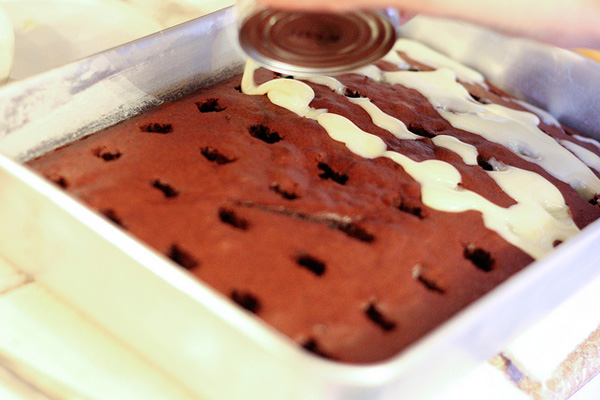 Whether you choose to use the G-rated title or not, there's no denying this cake satisfies a craving. It's a rich chocolate cake with drizzles of sweetened condensed milk and caramel and topped with whipped cream and toffee candy bits.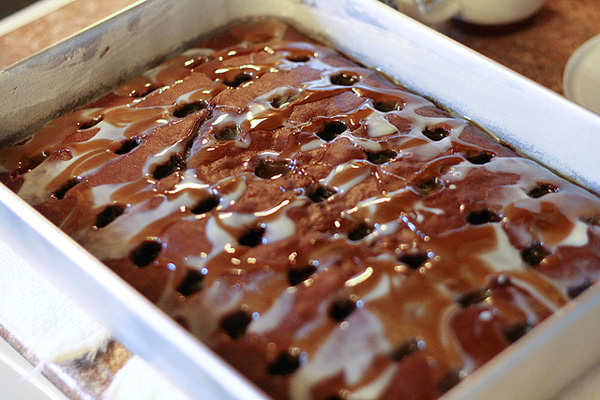 It's easy to prepare and was a hit at our Labor Day picnic.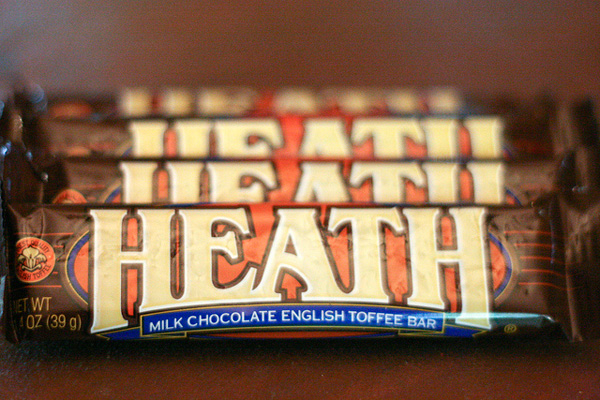 It's good. Really good. Though I recommend not asking your significant other whether it lives up to its name.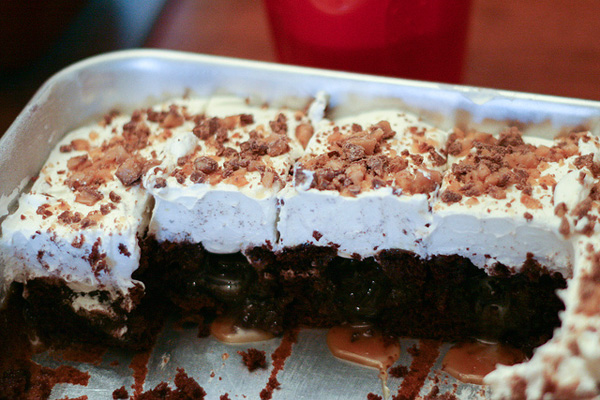 Better Than Sex Cake
Ingredients
1 box devil's food cake mix
7 oz sweetened condensed milk
6 oz caramel ice cream topping
8 oz frozen whipped topping, thawed
3 Heath candy bars
Directions
Bake the cake in a 9×13 pan according to the package directions. Cool on a wire rack for 5 minutes. Poke slits into the top of the cake (the handle of a wooden spoon works well for this task), making sure not to go through to the bottom.
Pour the sweetened condensed milk over the warm cake, letting it sink into the slits. Repeat with the caramel topping
Let the cake cool completely, then top it with whipped topping. Decorate the top of the cake with crushed Heath bars (or peanut butter cups). Refrigerate and enjoy!