This is not your typical chocolate chip cookie. It's soft, dense, chewy, and chocolatey. In other words, it's dangerous. Sister-in-law Megan introduced us to these "monster cookies" during our Christmas trip to Michigan. In fact, we enjoyed them so much that Nick helped to make a second batch on our third day there.
Enjoy them warm out of the oven with a tall glass of milk, or the Wiley way: two cookies with vanilla ice cream in between … a "monster sandwich!"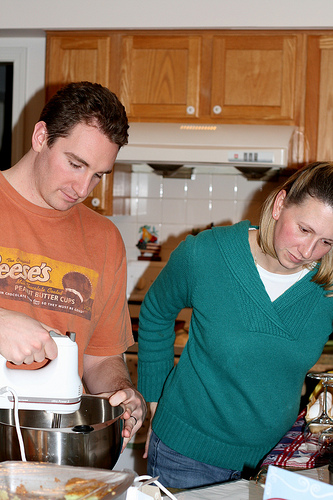 Ingredients
1 cup butter, softened
½ cup shortening
¾ cup firmly packed brown sugar
3 large eggs
1 teaspoon vanilla extract
3 ¾ cups all-purpose flour
2 teaspoons baking soda
1 teaspoon salt
1-12 ounce package semi-sweet morsels
1 cup milk chocolate morsels
3 ounces bittersweet chocolate morsels or chopped bar
1 cup Heath bits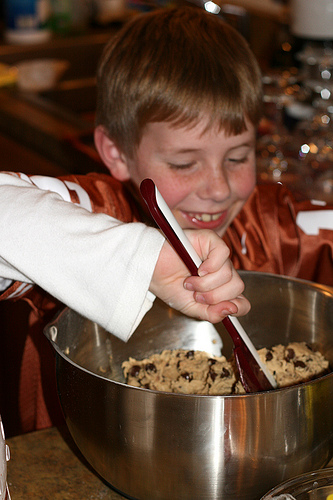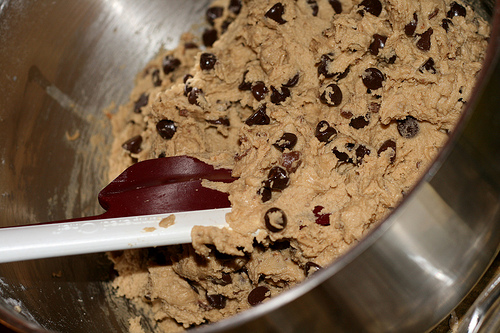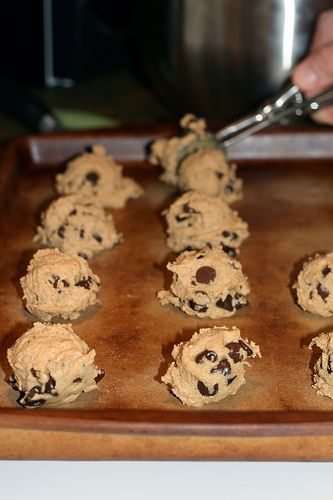 Directions
Preheat oven to 375 degrees. Lightly grease baking sheets (unless using stones).
With an electric mixer, beat butter and shortening at medium speed until creamy. Gradually add sugar and beat until fluffy. Add eggs and vanilla, beat well.
In a small bowl, combine flour, baking soda, and salt; gradually add into the butter mixture using electric mixer. Stir in chocolate morsels and heath bits.
Drop cookies onto cookie sheet. Bake 11 to 12 minutes, or until lightly browned. Let cool on baking sheet for 2 minutes. Remove to cool completely.