What makes a place a home?
Currently we live in a one bedroom apartment above an eye doctor's office. It's located in a college town and is surrounded by fraternity houses. Sometimes the party music and clicking heels keep us up at night, but the ceilings are high and the window sills are wide. It has character. And, more importantly, it's cozy. Especially during this time of year.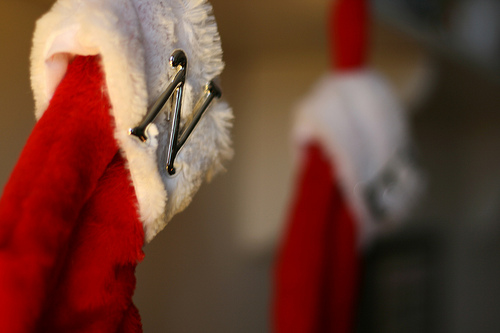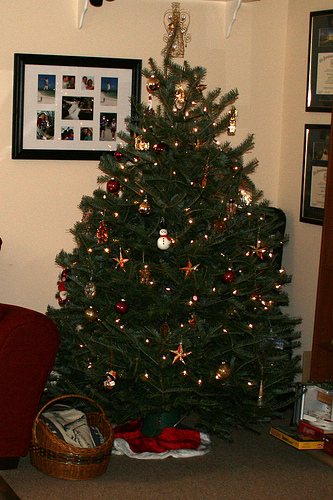 Two weeks ago we were prepared to make this place our home. And by that I mean we were ready to buy a house — the brick and mortar that makes a home — and get a puppy — the family that makes a home. But plans changed.
It took us a full four days to formulate a new plan — and to remind ourselves that our lives will likely move in many, many more unpredicted directions.
And so, after the first of the year, we'll search for a new place to call home. It may be an apartment above a storefront on a tree-lined street; it may be a townhouse with Victorian charm; or it may be our very own house with a renovated kitchen and wraparound porch. Whatever we choose — and no matter how long we stay — it will be home. It will have our red couches and our bookshelves and our Le Creuset French Oven. And we'll walk through the door after a day of work and put on our slippers and pour glasses of wine. And we'll be home.
Until then, we'll finish out 2009 in our favorite family homes. I wish you all the happiest of holidays!