Last weekend Nick and his five best friends traveled to the Outer Banks to celebrate a weekend of bachelorhood. From what I heard, there was plenty of poker and pizza and beer and betting on mini golf (though I'm sure there are some stories I didn't hear).
And the ultimate highlight of the weekend — a surprise to Nick — was a deep sea fishing trip 40 miles into the Gulf Stream. The private chartered boat left the dock at 5:30am and returned almost 12 hours later.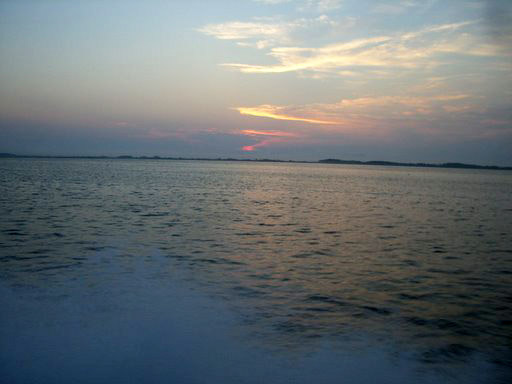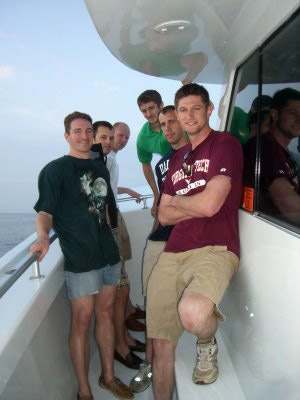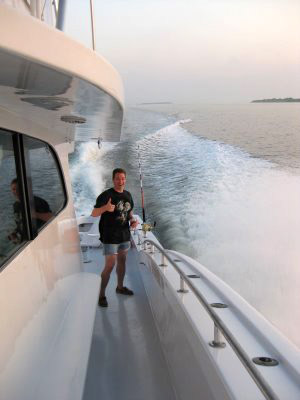 (Please note Nick's outfit. Apparently the boys cut off an old pair of his jeans and gave him the three wolf moon t-shirt from Amazon.)
While at sea, they caught nearly 250 lbs. of fish! Most of the catches were mahi-mahi …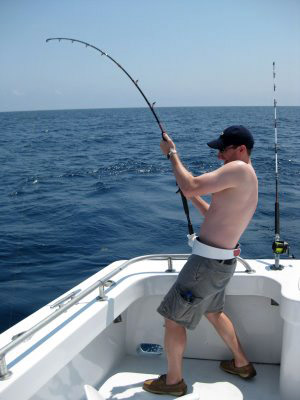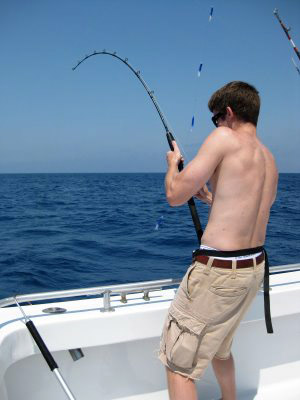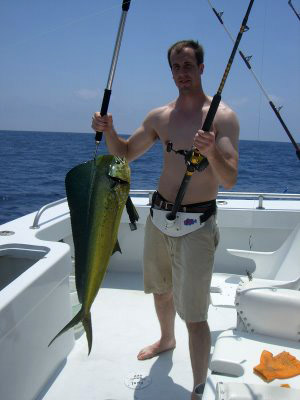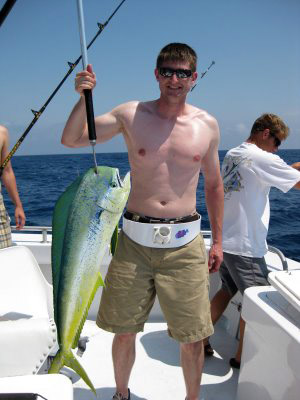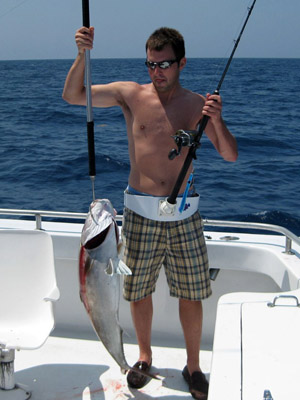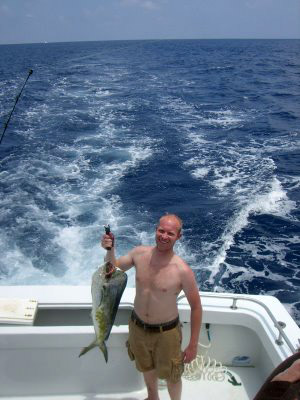 … but Nick did reel in a trophy fish! The sailfish weighed close to 50 lbs., and Nick was so excited to report that it's the fastest fish — clocking in at 68mph — in the sea. He even received an official certificate from the North Carolina Division of Marine Fisheries for his catch. Just look how proud my man is: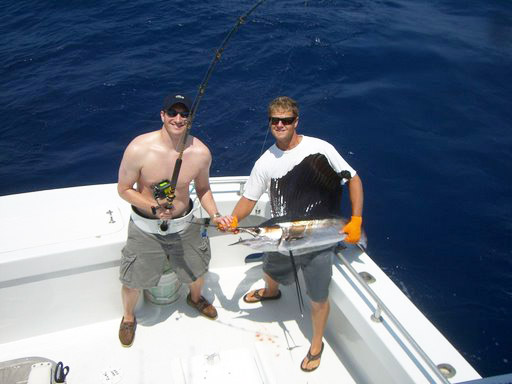 They all had a blast! And I think they decided to make it a regular trip. Special thanks to Greg and Brian for sharing their photos. I'm sure your mothers and the others will enjoy them!