Everyone loves Chinese take-out — including the culinary couple. And when Emily saw Mark Bittman make fried rice on the Today Show last week, she got an idea. Let's cook Chinese take-out in the comfort of our own kitchen!
Both the shrimp fried rice and pork egg rolls were easy to make and tasted better than anything from a take-out box. We chose to use shrimp and pork because we had both in the refrigerator. But you could also use chicken in the rice or ground beef in the egg rolls.
We do, however, strongly recommend using peanut oil in place of any other oil. The nutty flavor is the perfect companion to these Asian dishes.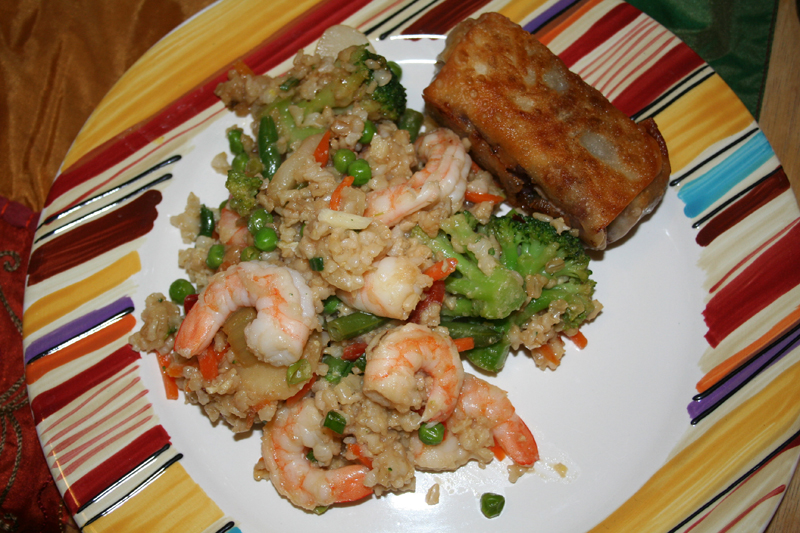 Shrimp Fried Rice
peanut oil
1 bunch of scallions, cut
frozen stir-fry vegetables (we like water chestnuts, broccoli, and snow peas in our mix)
frozen peas
shrimp, peeled and deveined
garlic
ginger
3 cups brown rice (it's even better if you cook it early and let the starches develop for a few hours)
2 eggs
schezwan sauce (includes soy sauce, sesame oil, sherry, and a bit of spice)
1/4 cup stock or water
salt and pepper
Heat peanut oil in a large skillet or wok. Add scallions, garlic, and ginger.
In a separate skillet cook vegetables according to directions on the bag.
Add cooked rice to oil mixture. Create a well in the center and add eggs. Scramble and incorporate eggs into rice.
Add cooked vegetables and shrimp, followed by sauces and other liquids. Fold and stir until heated through.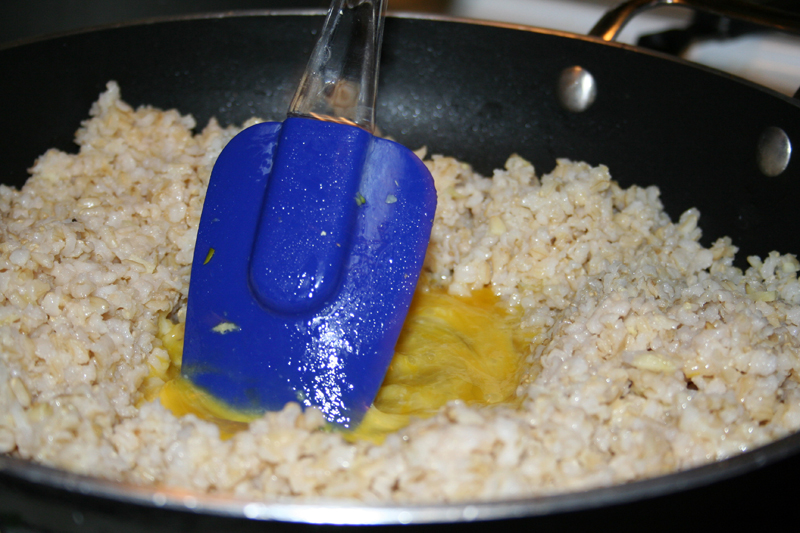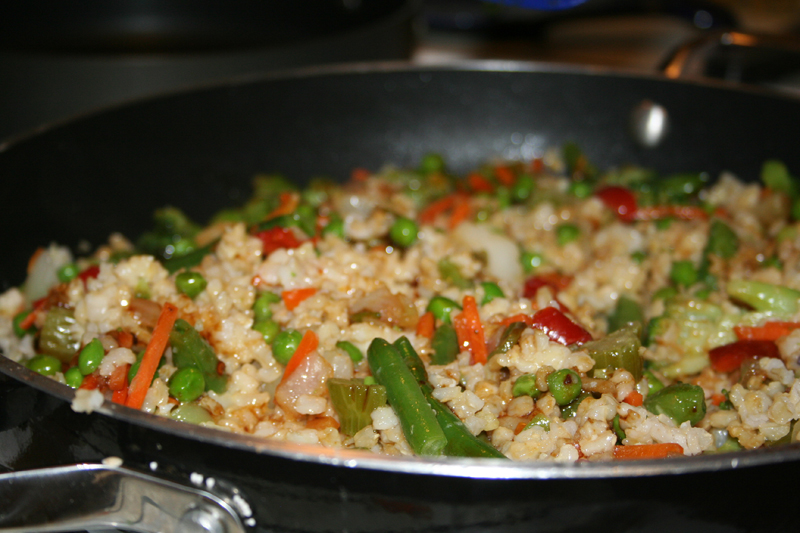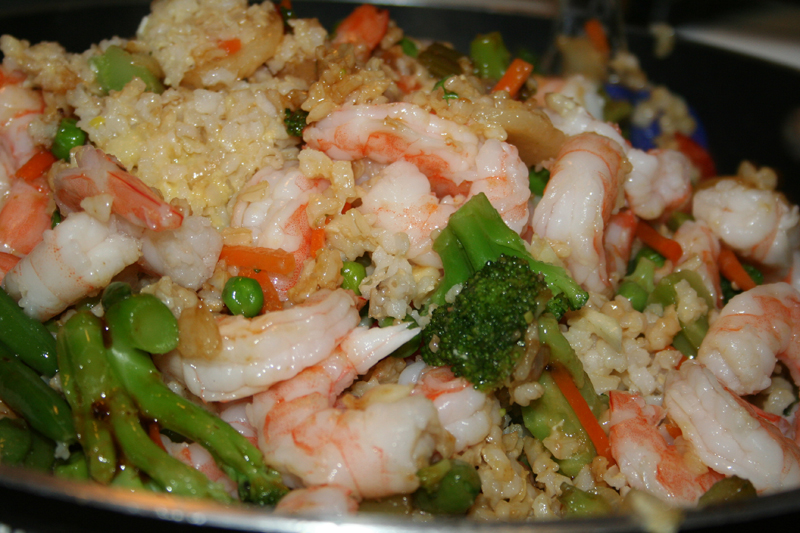 Pork Egg Rolls
wonton or egg roll wrappers (found in the frozen appetizers section of your grocery store), thawed
pork, cook and chopped
schezwan sauce (or other Asian sauces of your choice)
peanut oil
garlic
scallions
celery
1 lb. bean sprouts
1 medium head red cabbage, finely shredded (or take some help from the store and buy a bag of already shredded cabbage
salt and pepper
Stir fry garlic, scallions, celery, bean sprouts, and cabbage in peanut oil.
Add pork.
Add a spoonful of filling to the center of each wrapper. Fold and seal (with a bit of water, if necessary).
Fry in peanut oil until golden brown.
Serve with duck sauce, of course.