Two years ago, Nick and I cut down our first Douglas Fir. Then we celebrated our first Christmas together as husband and wife in our tiny State College apartment. My how life has changed.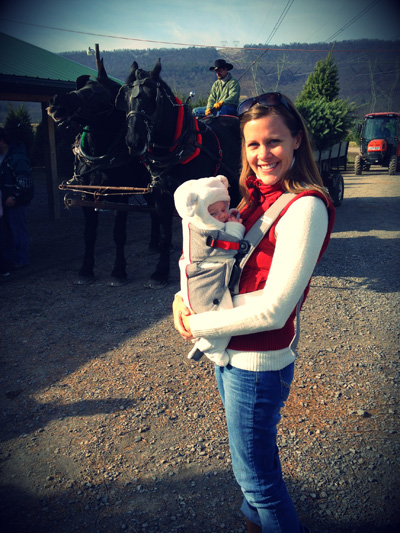 On Saturday we ventured out to JB Tree Farm with our little snuggle bunny (and gingerbread lattes in hand) to cut down our first tree as a family of three.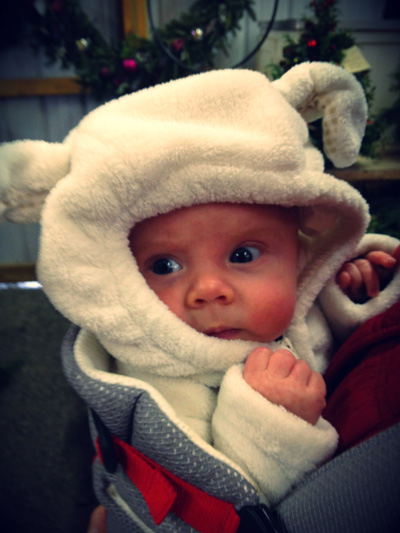 We climbed onto a wagon pulled by two sturdy stallions and enjoyed conversation with other families as we rolled past the Pines and the Firs. Including, ironically, one of the pediatric nurses who cared for Sam on the day after he was born! Oh, how I love our small town.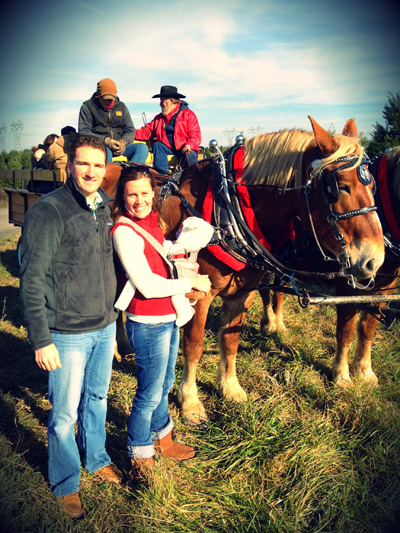 Now I have to tell you that Nick is serious when it comes to selecting the tree that will grace our home during the holidays. It took at least 45 minutes to find the tree that "spoke to him." You know, like the moment when Clark Griswold first spots his tree — the one glistening in light from above.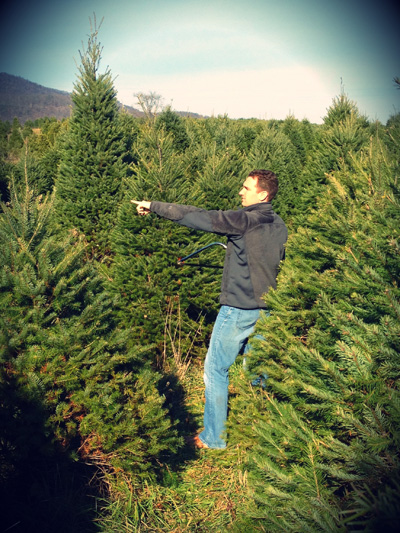 Believe it or not, after all that time searching, we went back to the very first one that caught our eye. At least he was quick about chopping it down.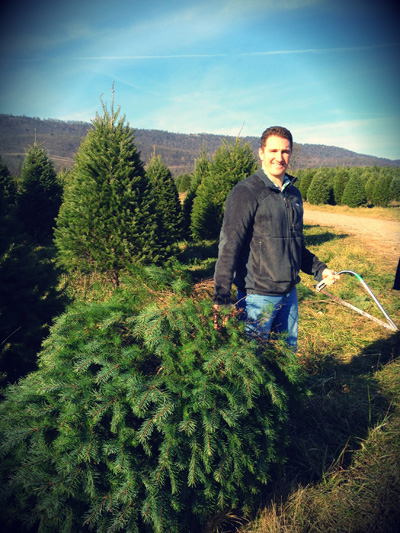 All of the excitement was just too much for Sam, and he passed out as soon as we strapped him back in his car seat.
When we got home, I took baby boy upstairs to feed him and change him while Nick dragged the tree inside. And of course that task was not completed without a bit of cursing. Let's just say that next year I think we will invest in a larger drilled tree stand with a deeper water reservoir.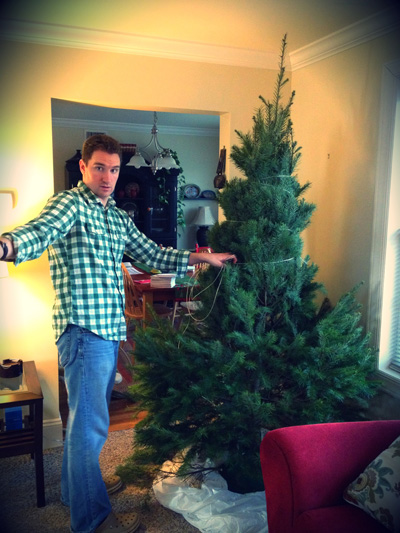 Then it was time to pull out the trunk of lights and ornaments. After which we discovered that our lights no longer lit up. None of them. And so I ran to Target to buy two new strands. I obviously should have bought three. I had to send Nick back out to buy another strand because our tree was not nearly bright enough.
Finally, finally, it was time to decorate with red and gold balls, our collection of Danbury and Käthe Wohlfahrt ornaments, and our Steinbach figurines. Ta da! And fa la la la la!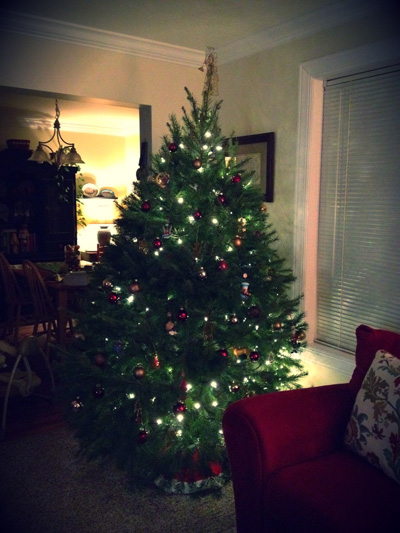 There is just nothing like the warm glow of a Christmas tree to get you in the holiday spirit.