Happy Friday, friends! Today I want to share with you a few of our favorite newborn products. These are the things that helped to make Sammy's first two weeks more comfortable ones — for both him and for us!
Graco Pack n Play with Newborn Napper: Sam slept in our room for the first two months, and this pack n play is especially nice because it includes a detachable newborn napper. It snuggled him and made him feel more secure during his first few weeks outside of the womb. This version also has a detachable changing table, which we only used a handful of times because I much preferred to change him on the dresser in his nursery. The entire thing is very portable, and we've traveled with it several times already.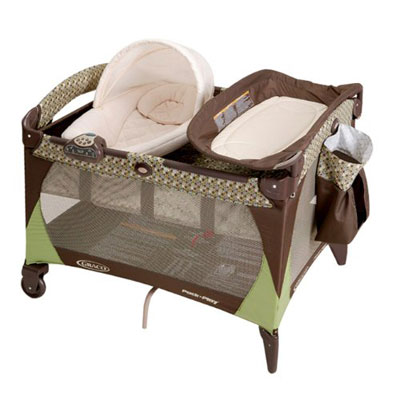 Sleep Sheep: This cuddly creature serves as our white noise machine. We always use the ocean waves setting, and Sam seems to like it. We even had it with us in the hospital. And, again, we always pack it in our suitcase for overnight trips.
Gerber Side-Snap Shirts: Sam wears these ALL the time. They're ideal during the days before the umbilical cord falls off, but also provide an extra warm layer after.
Bright Starts Bouncer Seat: Every baby needs a bouncer seat, and this one is great because it cradles newborns. Sam spent his first few weeks snoozing in it while we ate dinner. And, now that Nick is back to work, Sam sits in it while I shower.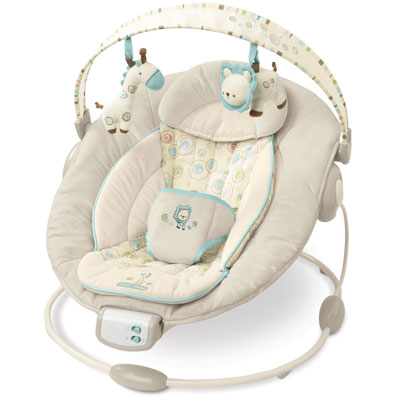 Medela Pump in Style Breast Pump: As I mentioned before, Sam had trouble nursing for the first few weeks. But because I didn't want my milk supply to decrease during that crucial time, I pumped on a regular basis. This is a pricey product, but fortunately, my sister-in-law loaned hers to me. I just had to buy new tubing and a few extra parts. Now that Sam is eating well, I still pump twice a day. The Medela pump is comfortable and easy to use, and I highly recommend it.
Baby Trend Snap N Go: We debated whether to buy the entire Chicco KeyFit travel system, but instead we bought the car seat separately and purchased the BOB and the Snap N Go for our stroller needs. This stroller base is amazing. It's lightweight and portable, and we can easily move Sam from the car to the stroller and back again. It's especially great for moms on the go.
Also, check out this guest post from With Two Cats for her favorite newborn essentials.
Do you have anything to add to the list?