Thanksgiving has come and gone, but it's never too late to count your blessings. I have so much to be grateful for this year: a husband who makes me laugh on a daily basis, a healthy family — the one I was born into and the one I married into, a secure job that challenges my creativity. The list goes on.
Here are just a few things that made my Thanksgiving week a very happy one:
kind neighbors who allowed us to cook our Thanksgiving dinner in their gourmet kitchen because Aunt B's oven went kaput (and, yes, we transported all of the casserole dishes by foot)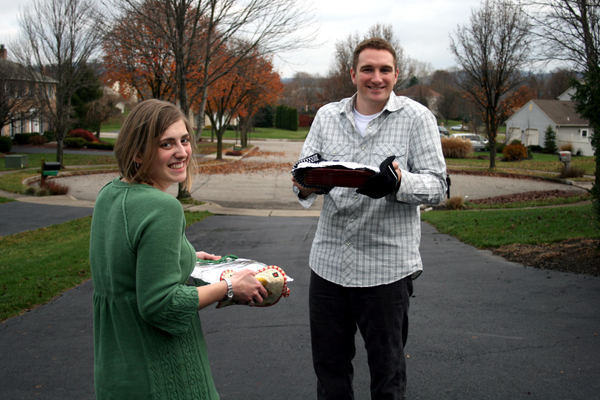 Tripoley and Bailey's mint chocolate Irish cream
discounted camera lenses from Canon
"pumpkin pie in a pint glass"
a framing workshop and a patient husband
girlfriends I've had since grade school
a sunny, 60° day in November
kisses from my favorite little lady
new bed pillows that were well worth the investment
corduroy skirts, knit tights, and tall boots
the little place we call home
I hope you and yours had a lovely Thanksgiving!