This was a summer full of learning opportunities.
How to give adequate attention to three little humans and juggle their opposing demands. How to take three kids to the grocery store and how to sanitize three sets of hands after 15 minutes inside a public bathroom. How to eat while holding a baby and constantly refilling juice cups and snack bowls. How to nurse the littlest while simultaneously playing LEGOs or building block towers. How to keep them all fed and clean and entertained and polite. How to function on less sleep and refuel with toddler kisses and cold brew coffee. How to race to get three kids to sleep by 8pm so I can have some form of an adult conversation. And how to let go of all desires to have a clean and tidy house.
There may be endless piles of laundry and stacks of plastic plates in the sink, Goldfish crumbs under the couch cushions and random collections of rocks on the bathroom sink, half finished art projects and too much screen time. But there is also a whole lot of love.
We are all anxious to establish our new fall routine. One that includes school for the big kids, more predictable naps for the baby, and a chance for this momma to return to some of the things that I enjoy — like cooking and writing and showering without interruption.
Farewell, summer 2016, you were so good to us in so many ways.

{We spent many summer days at the township pool. I perfected the art of packing for three kids and toting all of our necessities in the minivan. Evie took several naps poolside, Nora got comfortable in the water, and Sam learned to swim. We all had a blast with our preschool friends.}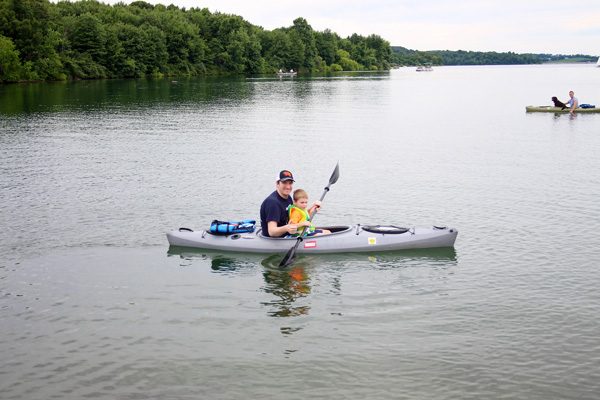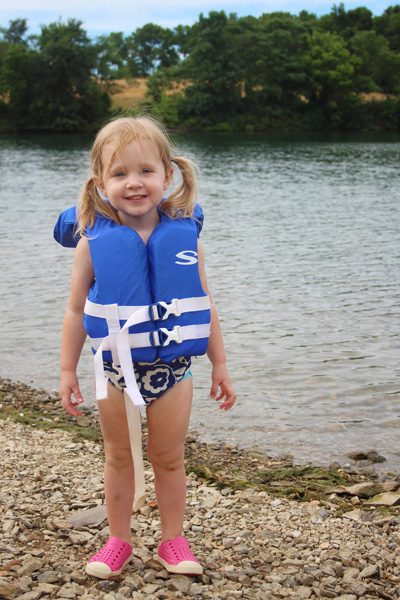 {Late afternoon kayaking at Codorus with Laura and Stephen.}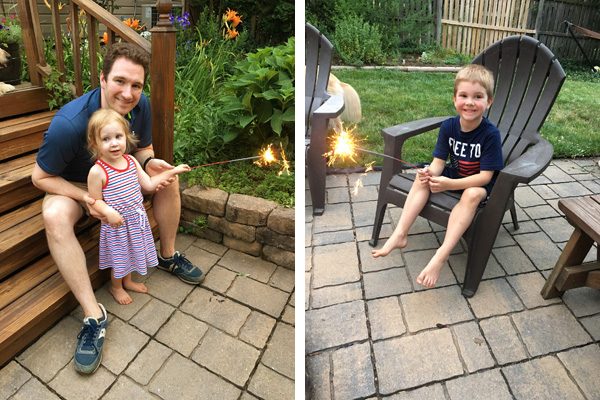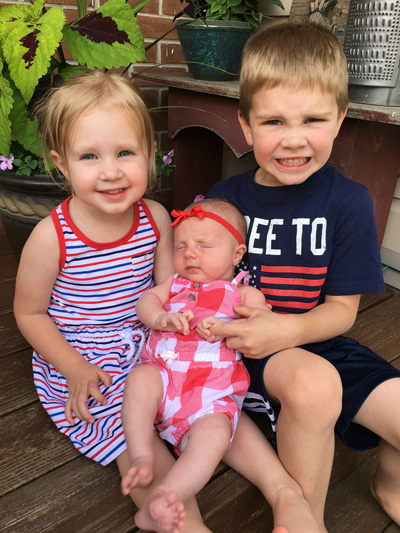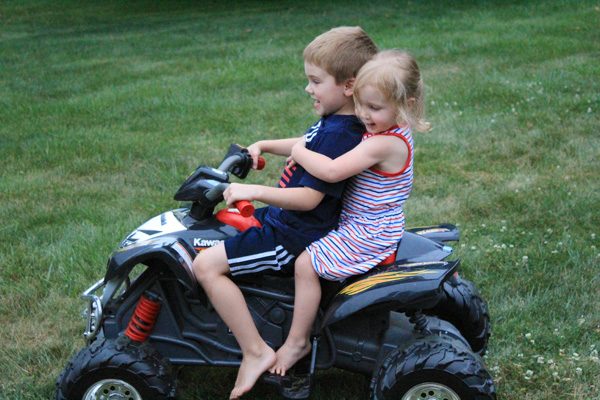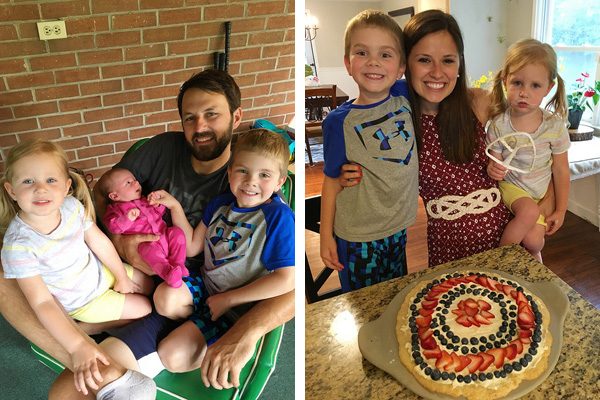 {We celebrated July 4th in Dover with s'mores, sparklers, a bonfire, and sibling rides on the four-wheeler. We also enjoyed quality time with Uncle Andrew while he was visiting from Colorado. Sam spent an afternoon with him at Indian Echo Caverns and Hershey's Chocolate World.}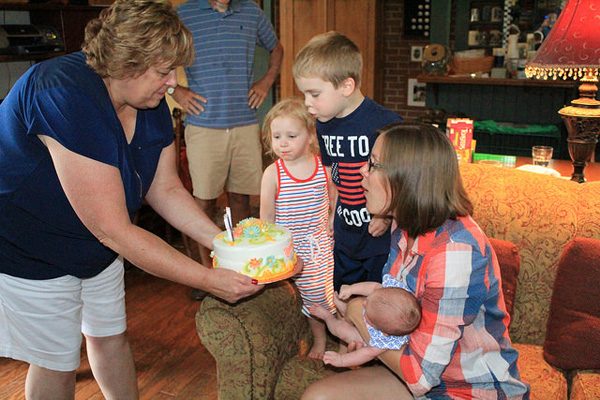 {Early birthday celebration with my family. And, of course, I let the kids blow out my candles. Enjoyed a bouquet of flowers, Thai takeout, and champagne on my actual birthday. S and N stole shrimp from my plate, and I barely finished before E needed to nurse. Later changed into sweatpants, ate cupcakes, and watched the final season of Newsroom. This is 34. A far cry from 24. But I couldn't be happier.}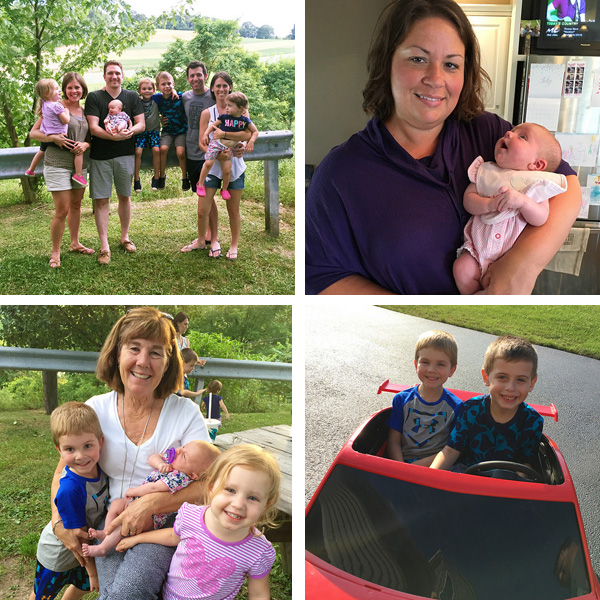 {Quick trip to Greensburg to introduce Evie to some of our favorite people.}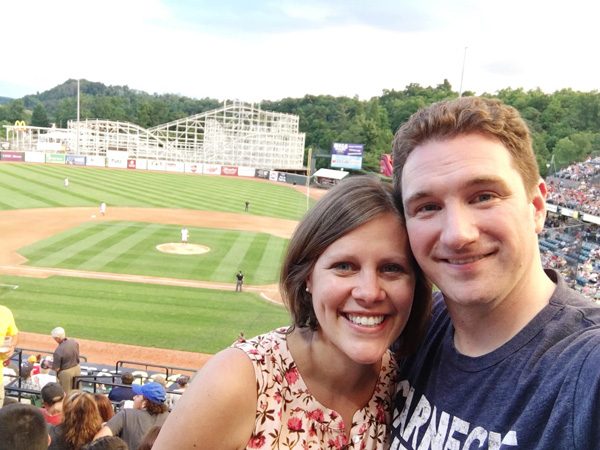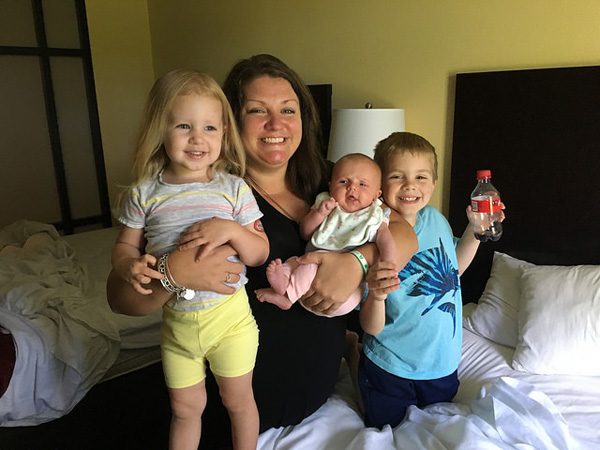 {We traveled to Altoona for the Wiley family reunion. Sam said, "Mommy, I have a lot of cousins." We loved spending the day with people we don't get to see often enough. The kids played hard, Evie was passed around at the picnic, and we rounded out the day with baseball, hotdogs, and frozen custard from The Meadows. Because no trip to Altoona is complete without frozen custard from The Meadows. And we gave 100 hugs to Aunt Kirsten before she departed for Arizona.}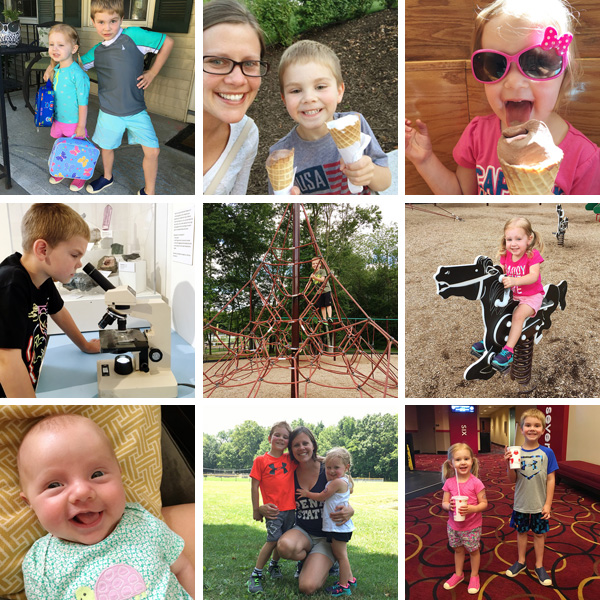 {Dates with the big kids to paint pottery and explore the local museum, rainy afternoons at the movie theatre, picnics at the playground, camp for the big kiddos, and lots of ice cream cones.}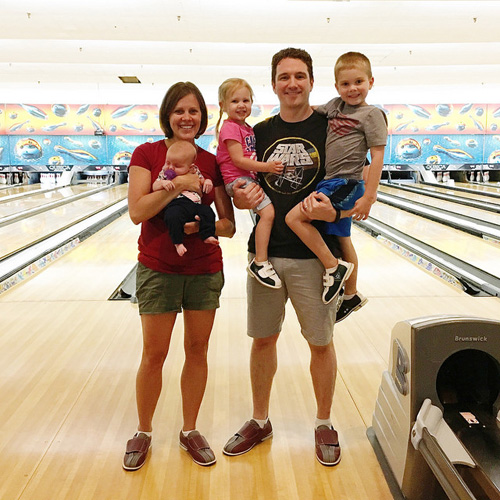 {Bowling alley on a rainy Wednesday during Nick's paternity leave.}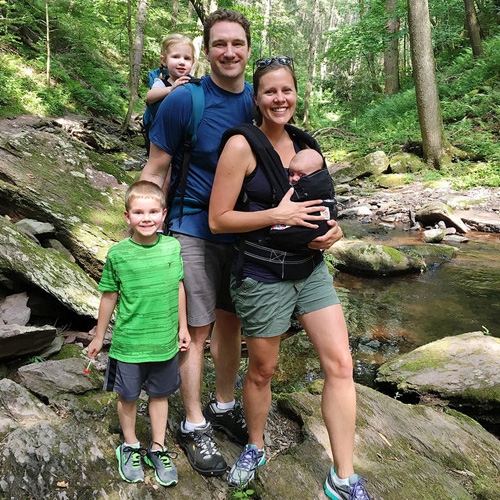 {Family adventure to the Delaware Water Gap. Sam was our trail blazer, using his spy vision goggles to spot the yellow trail markers and look for American Ninja Warrior obstacles. Nora refused to ride on Nick's back and so we heard "I got it" and "I can do it" and "Wait up, guys" about 57 times. Nick tried to teach lessons on woodland creatures and plant life, but the kids were more interested in picking up sticks and skipping rocks. Evie snoozed in the Ergo until we got to the waterfalls, then she was wide awake and all smiles. Both big kids were soaked for our hike back to the car, starving, and exhausted. It was a pretty perfect afternoon.}
Save
Save
Save