Sam had not seen his cousins since our trip to Destin last July, and they had not yet met Baby Nora. And so we were thrilled to host them for the long Easter weekend!
Megan and Kirsten and the boys, plus their two dogs, arrived late Thursday night. Surprisingly, I managed to get Sam to sleep before their arrival. But he was beyond excited to wake them up bright and early on Friday morning!
Sam and Jackson were practically inseparable. They played Legos and Lincoln Logs. They raced cars around the house. They created a treasure map and hunted dinosaurs. They kicked the soccer ball outside and dug in the dirt. Occasionally, Sean would join the fun, but he is also 12 1/2 and preferred, at times, to hang out with the adults instead.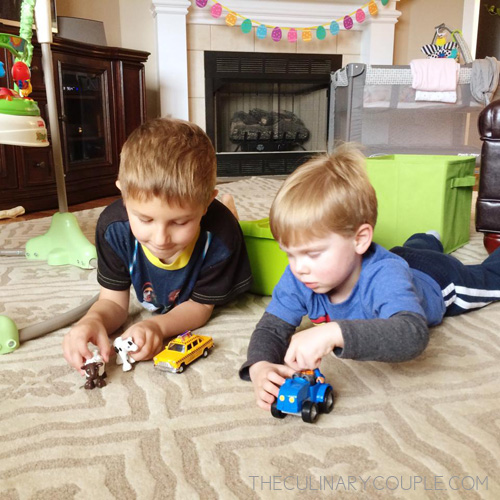 Aunt Megan and Aunt Kiwi took turns holding Nora while Nick held Holly the French Bulldog. Lucy was only slightly jealous.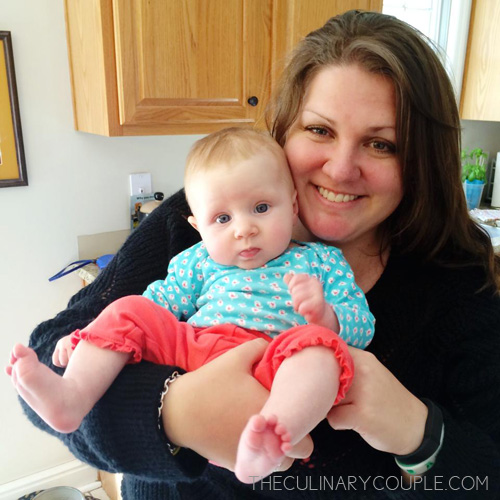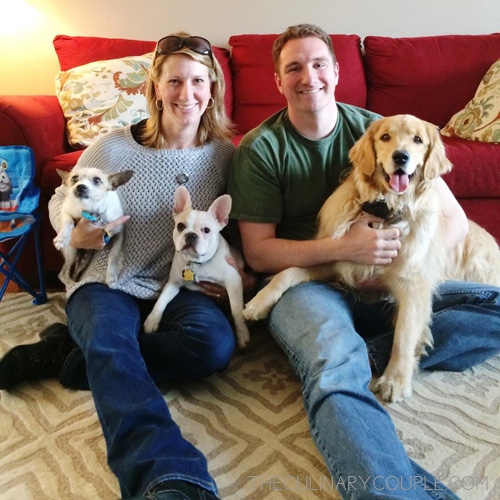 We ordered pizza on Friday night. And Sam barely stayed awake long enough to enjoy our favorite local ice cream. (That's what happens when you play for ten hours straight with no nap.)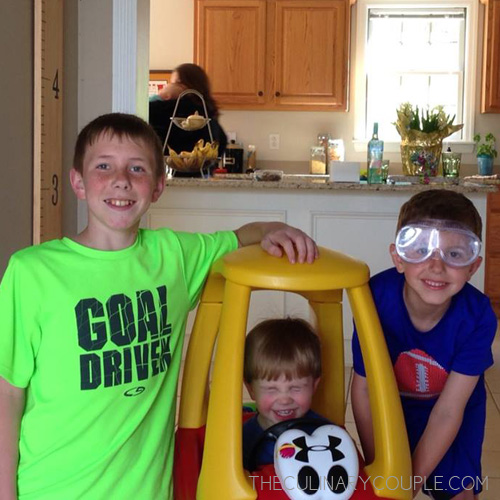 The boys enjoyed an egg hunt on Saturday afternoon. Nick hid dollar coins in five of the eggs, and they were so excited to find the "special prizes."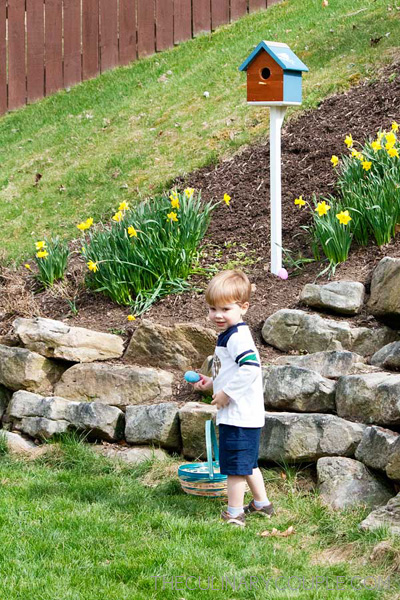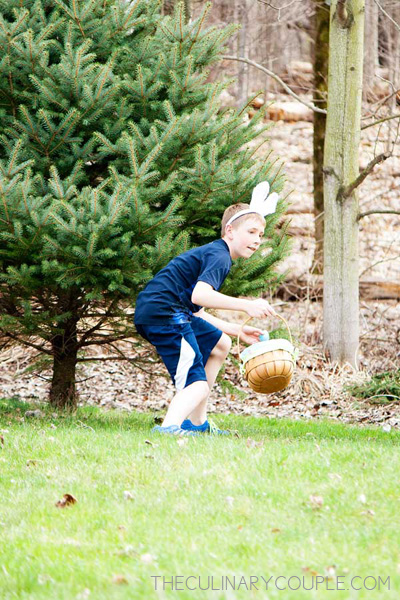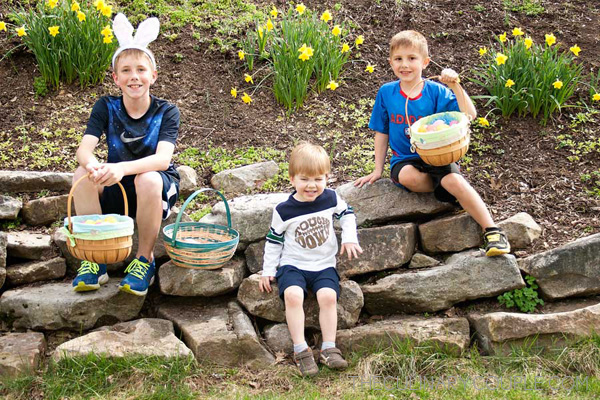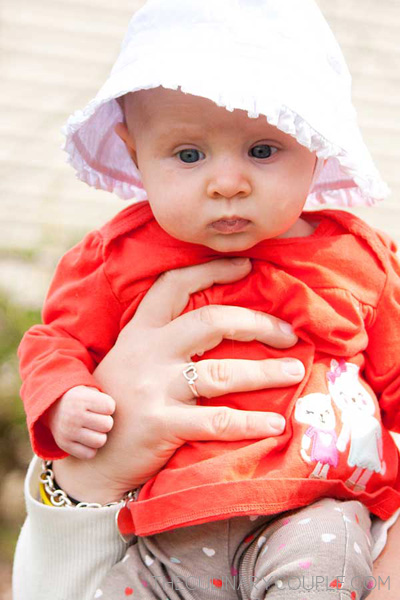 We prepared an early Easter dinner that evening: ham + mashed potatoes + candied sweet potatoes + cheesy corn casserole + carrot cake. Basically, a delicious carb fest. Nick set the table and created bunnies out of napkins and promised to make a different animal for every future holiday in our home.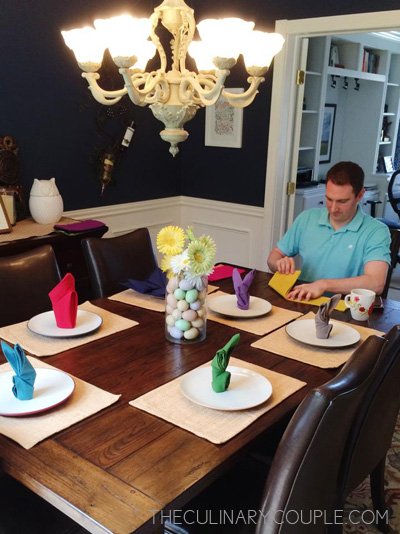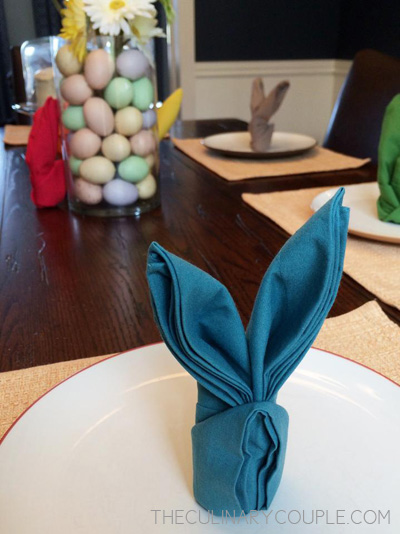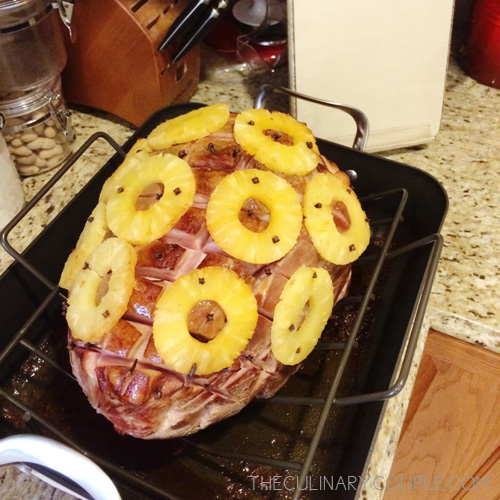 My college-age cousins joined us for dinner, and we sent them back to Pittsburgh with lots of leftovers to get them through final week.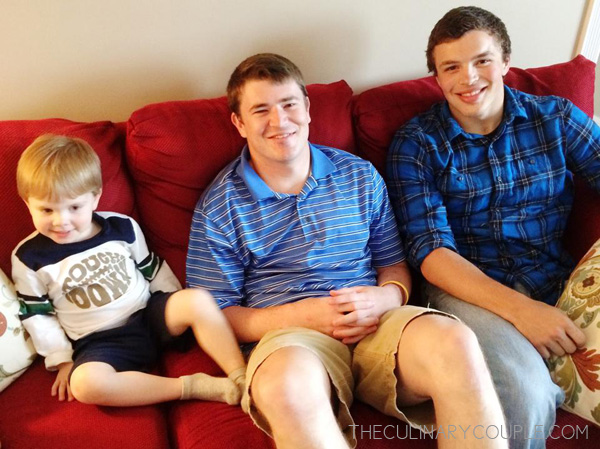 And then we decided to dye eggs at 9:30pm. Because why not.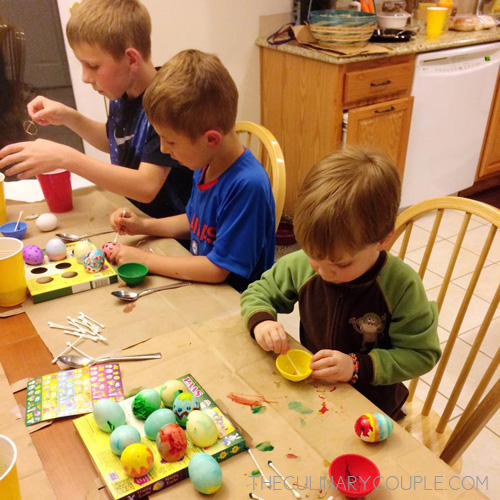 Despite our late night, the boys were up early on Sunday to find their Easter baskets filled with chocolates and books and bathing suits.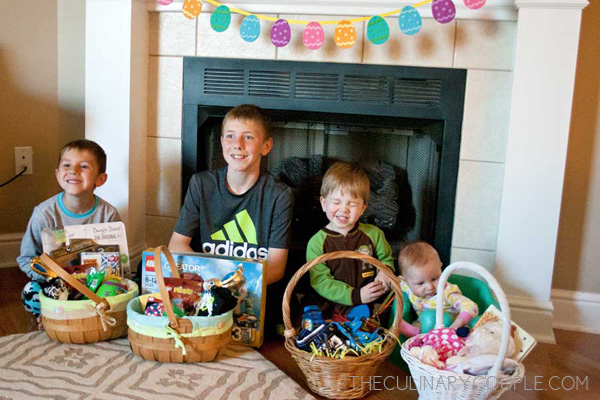 The Easter bunny remembered Little Miss Nora, too!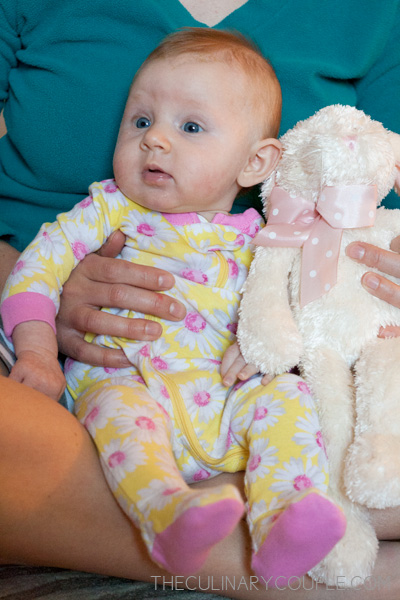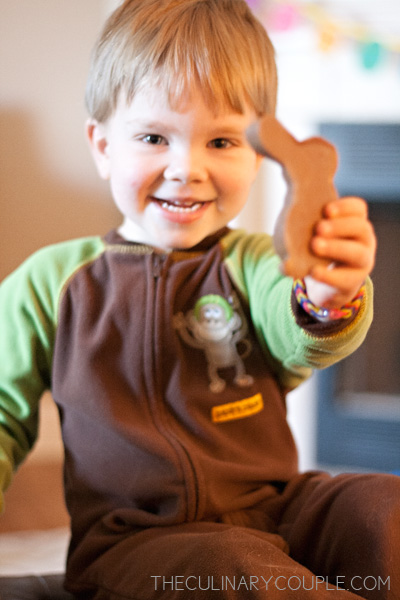 It was such a fun weekend, and we were sad to say goodbye. But holidays are always infinitely better when the house is buzzing with family. We hope your Easter was as lovely and love-filled as ours.