Last Christmas we hosted the inaugural Appetanza Extravaganza. We came up with the idea just days before our family arrived for the holiday, which didn't allow much time to prepare. This year, however, everyone knew about the event weeks in advance, and it showed by the caliber of recipes.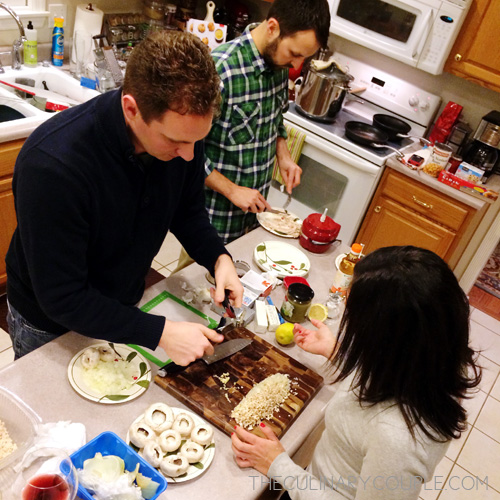 We chopped, braised, baked, and sampled all eight creations over four hours. We scored each dish on creativity, taste, and presentation, and we crowned a winner the next day.
Here's a picture of the winning dish.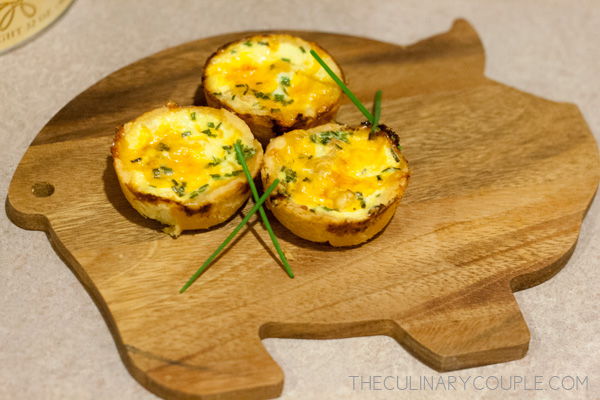 And the winner, himself.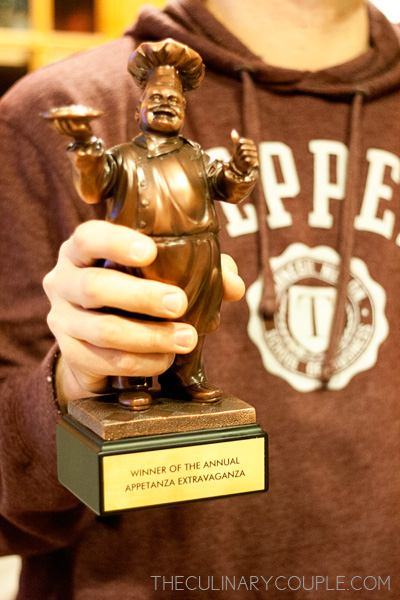 Recipes coming later this week!