'Twas a very merry Christmas — just the right amount of quiet and chaotic.
We hosted my parents, my siblings, and their significant others for five days. And Sam was completely spoiled by their love and attention.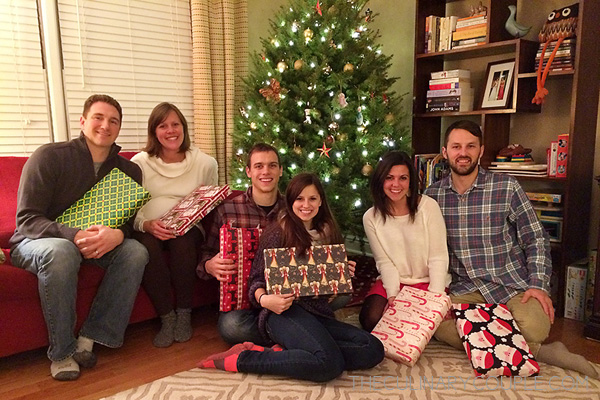 We baked cookies for Santa.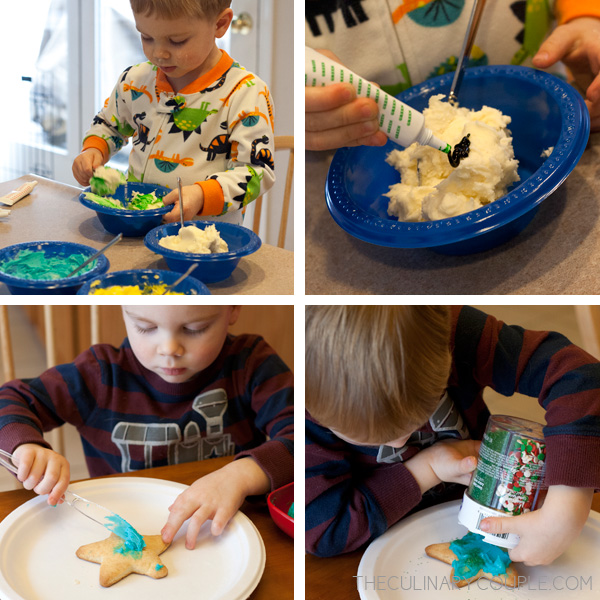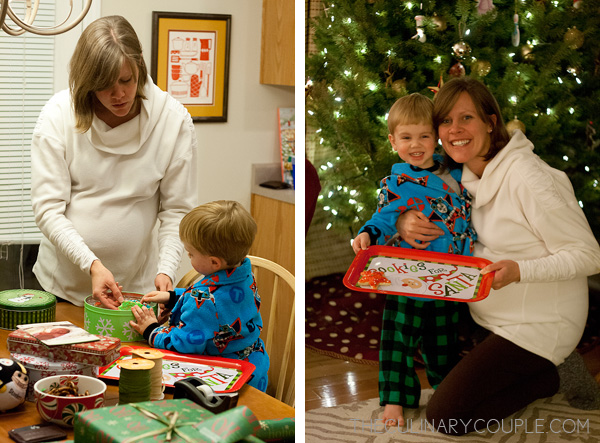 And Santa bread, too!
And we woke up to a living room full of gifts on Christmas Day.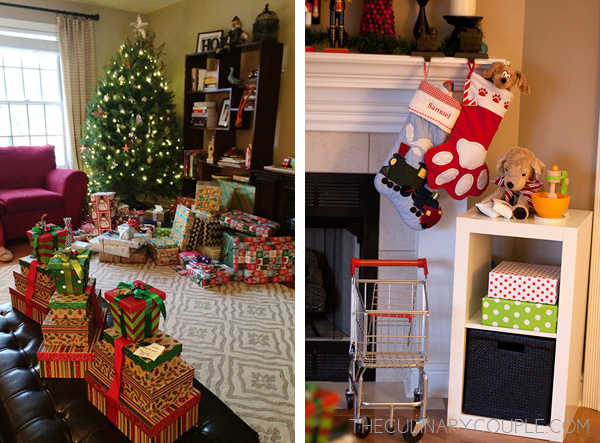 We heard a lot of "oh wow" and "super cool" and, fortunately, "thank you" that morning.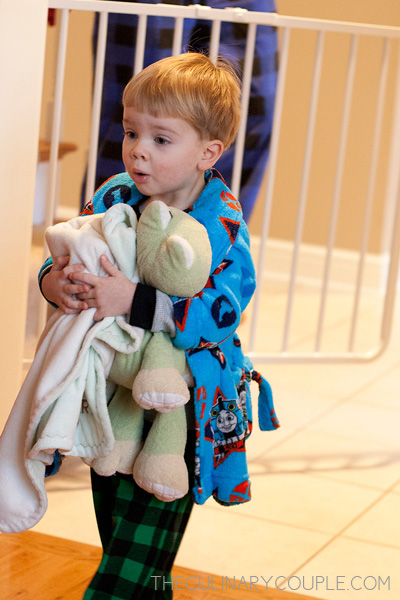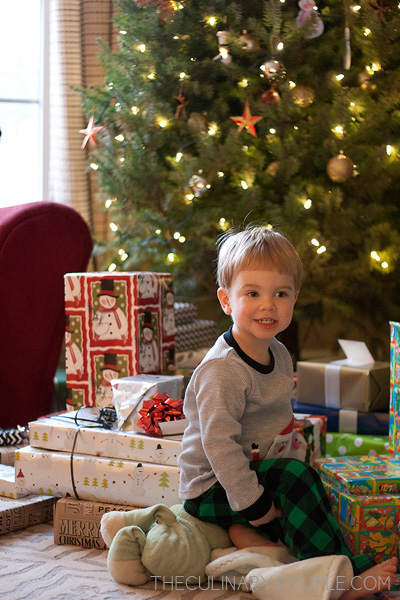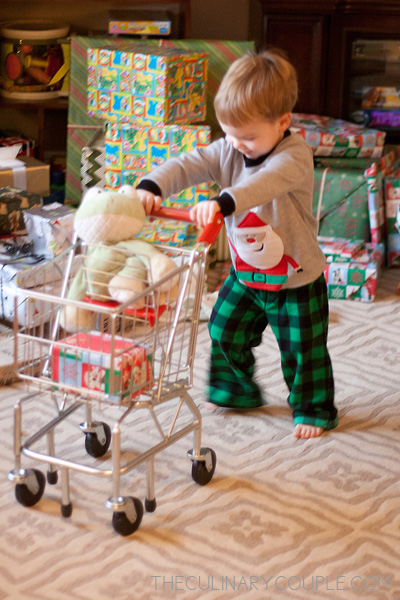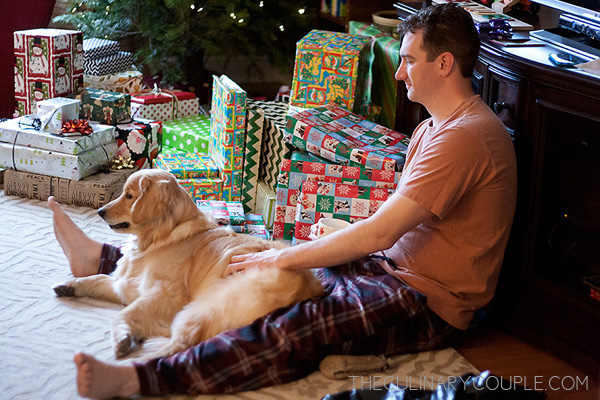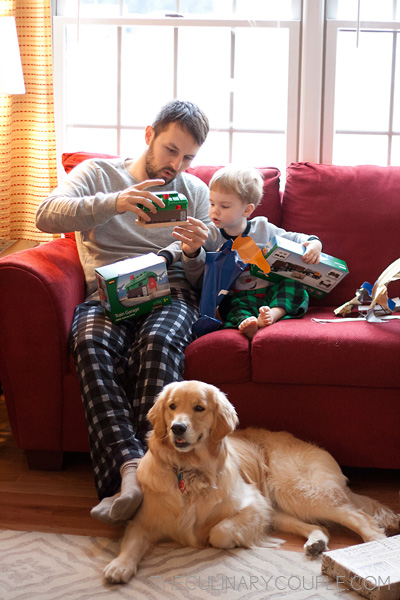 Of course, every gift that Sam unwrapped, he wanted to immediately open and play with — including a marble maze, Lego blocks, and his airplane (the hit of the holiday, I do believe!).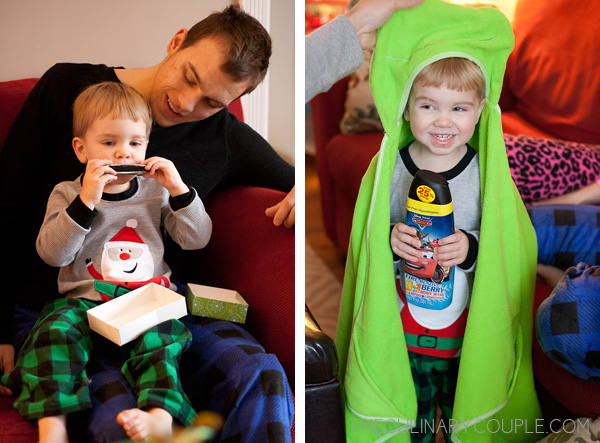 The big kids were spoiled, too, with fun gifts from Mom and Dad: dance lessons for Laura and Stephen; a couples massage for Andrew and Emma; and amusement park passes plus a night out for me and Nick.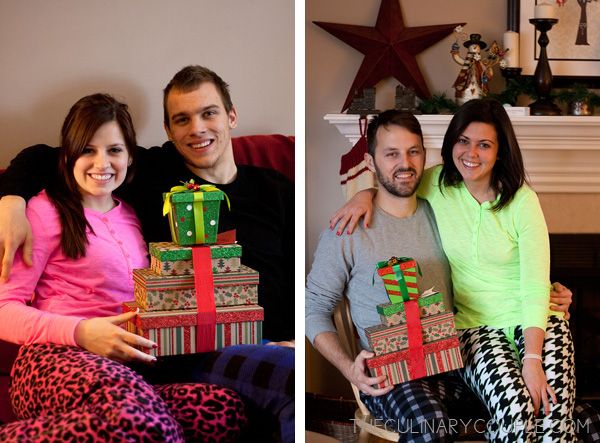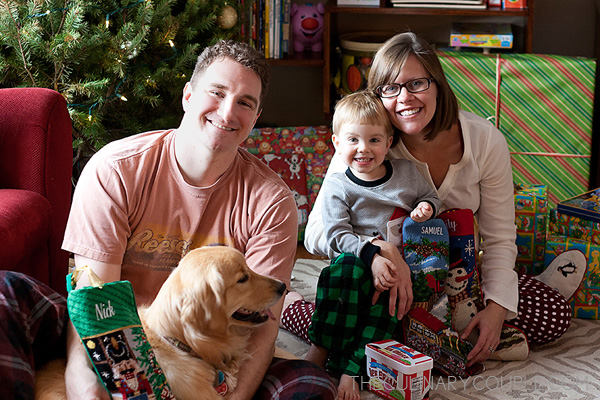 I just love our family traditions: new pajamas from the elves, stocking gifts, and mimosas on Christmas morning.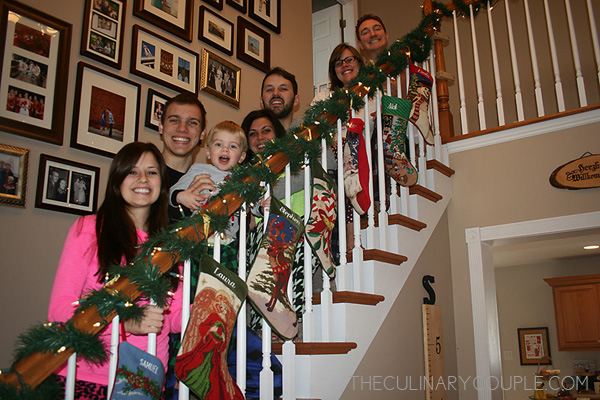 And this year we added cinnamon rolls to our breakfast menu. Definitely a repeat!
We stayed in our PJs all day — and at least two full days after that one. We did lots of cooking and baking and indulging. We played games, watched movies, and just enjoyed being together.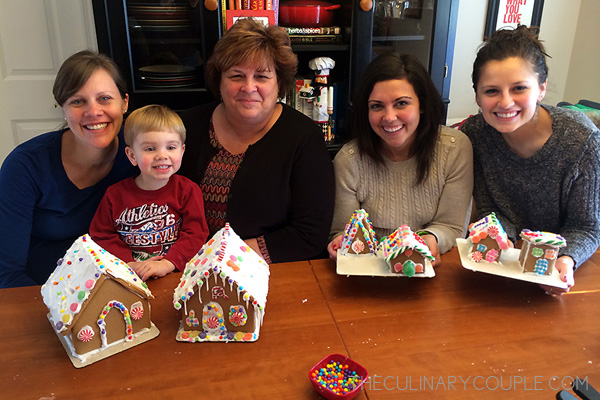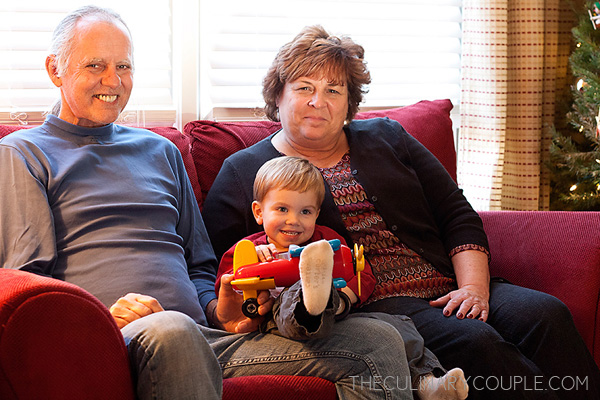 We hope your holiday was as lovely as ours!