I love the idea of a "sprinkle" — a celebration of a second (or third or fourth) baby. But I was not expecting one at all. Well, I should have known that my mom and sister would not miss an opportunity to spoil momma and baby girl!
This gathering was more informal and more intimate than the last, and it was perfect. I walked in the door of my parents' house after our maternity photo shoot and was so surprised to see grandmothers and aunts and cousins gathered in the family room. I really had no clue why they were all there until I saw the stack of pink packages. I am grateful to have such a wonderful and thoughtful family, and I can't wait to welcome our daughter into it in just a few short weeks!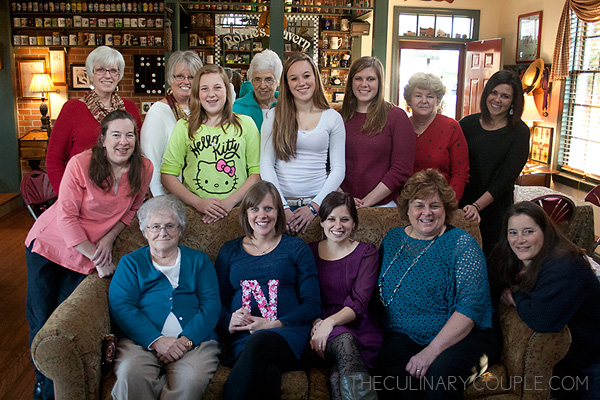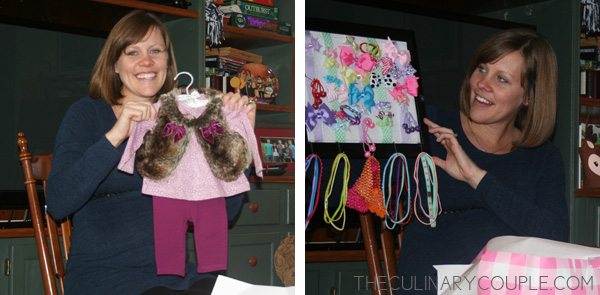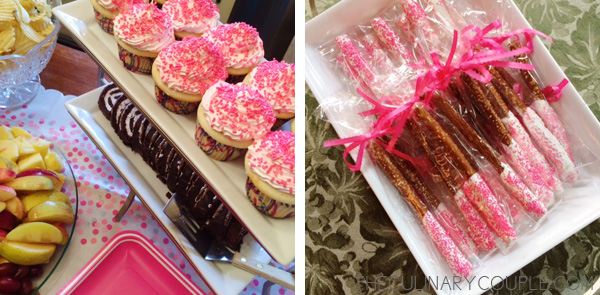 I also have very generous friends and was thankful for the opportunity to gather with them (sans kiddos!) for an evening out last Friday. I didn't know most of these moms just one year ago, and now I can't imagine not having them in my life.
They gifted diapers for baby girl and helped to stock our freezer with everything from breakfast sandwiches to pulled pork and chicken parmesan.
Each day is one day closer to meeting our sweet daughter!