As a college student, I remember walking to Beaver Stadium after a morning of Miller Lites and hamburgers on the propane grill and smiling at the sight of little boys dressed in blue and white jerseys, throwing the football with their fathers. It's a moment I've been anxious to share with my own family. And we finally made it happen!
We kicked off our weekend at Penn State with a visit to the iconic Lion Shrine. He's looking better than ever these days, I must say.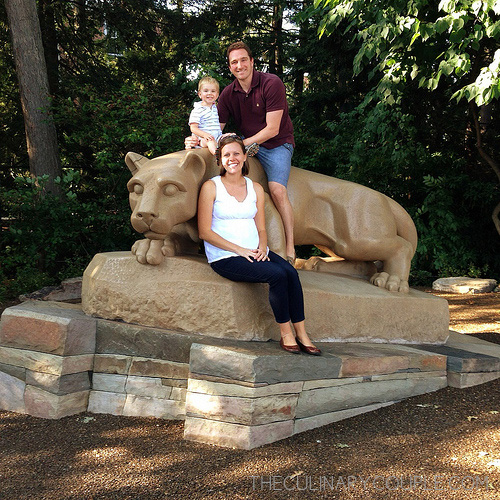 Penn State Class of 2032 right here!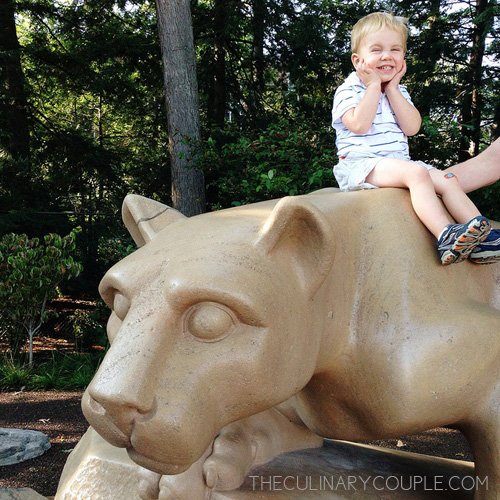 Friday's weather was perfect, but Saturday's was wet and dreary. We made the most of it, though. And Sam was such a trooper.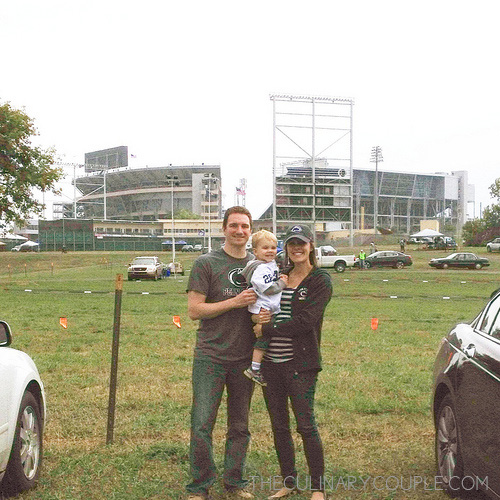 He was SO excited about "football!" And his new jersey. And hanging out with the big kids.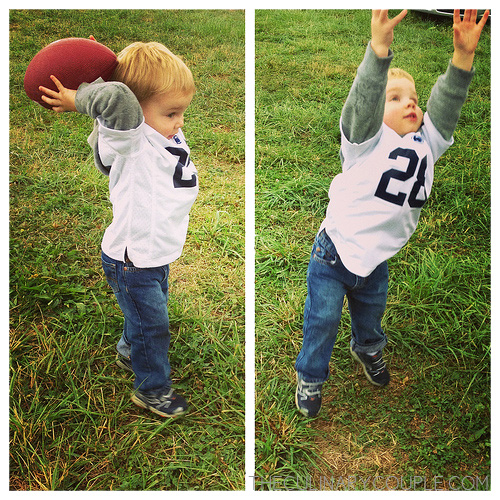 Sam had a few shots of Gatorade, and my brother brought him a bowl of Jell-O. And I made my son promise not to play frisbeer or drinko again until he's 21.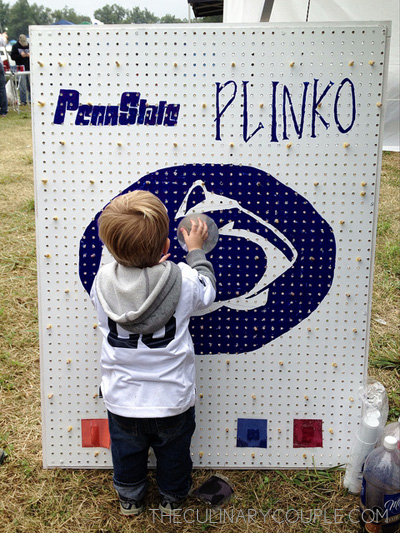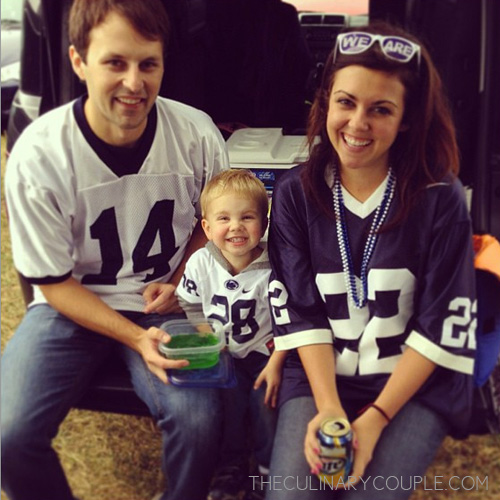 Surprisingly, the little kiddo climbed into his car seat for an afternoon nap before we headed into the game. Which gave me just enough time to catch up with my old college pals.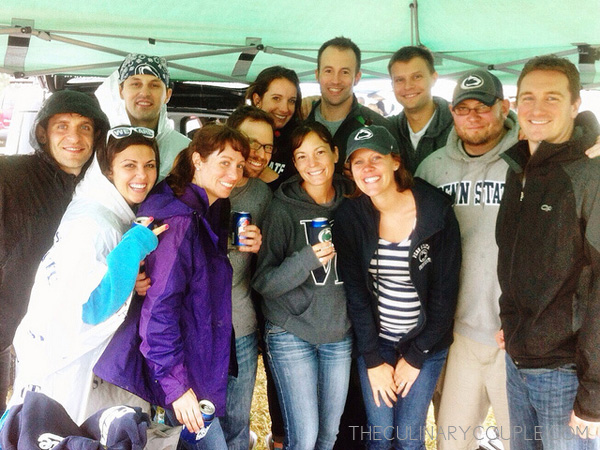 Then we put on our rain gear and walked through the puddles to Beaver Stadium. Fortunately, our seats were under rooftop. Otherwise, I doubt we would have made it more than two minutes into the first quarter.
Sam was completely mesmerized by the pregame festivities. He kept clapping and shouting "go, football!" and "yay, football!" And then he spotted the Nittany Lion, and he didn't take his eyes off of him for the remainder of the game. In fact, he cried if he lost sight of him.
We ate concession stand snacks and danced to the Blue Band and walked to the opposite side of the stadium to get closer to the Lion. We made it to halftime before heading back to our friends' place for hot showers and sweatpants. It may not have been the sunny September game day I had hoped for, but it was still pretty perfect.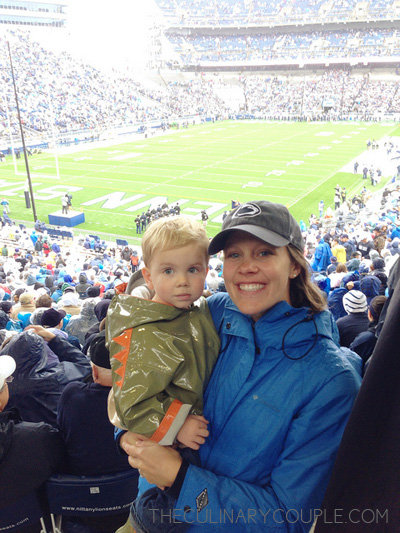 The grand finale of our trip was meeting the Nittany Lion on Sunday morning. Sam roared and gave him a high five, and it was awesome.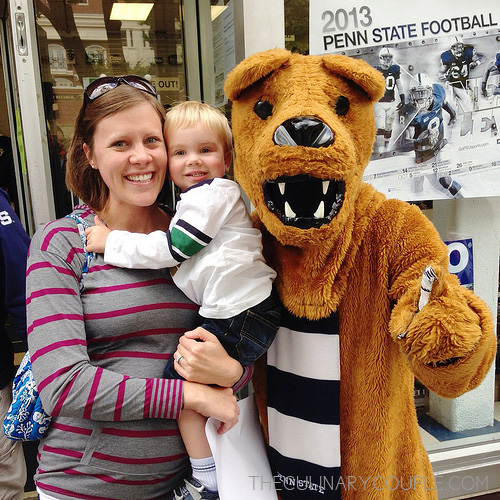 When I tucked him into his own bed later than night, Sam said, "Momma, thank you, football." And then I cried. I love, love, love sharing these memories with our son!