Last week we visited Triple B Farms, which is located just outside of Pittsburgh. If you live in the area, you must check it out! I'm not kidding when I say that it is the coolest place we've been to since we moved to western Pennsylvania.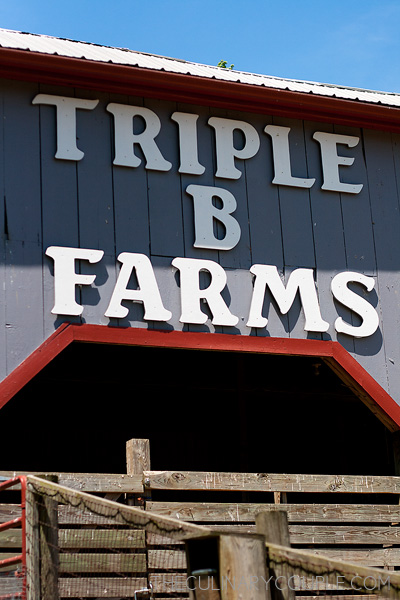 We met up with a few other local moms and kiddos for a morning of strawberry picking.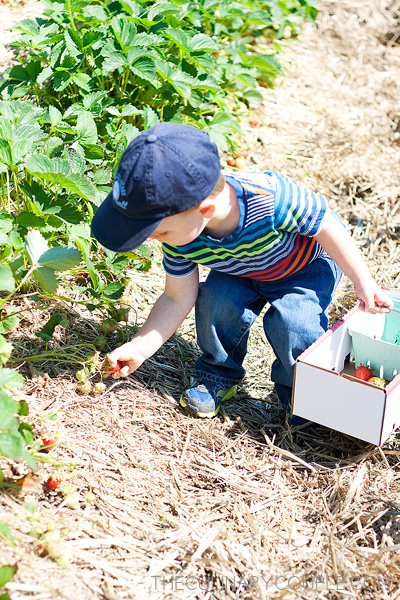 Which, to our toddlers, meant strawberry eating.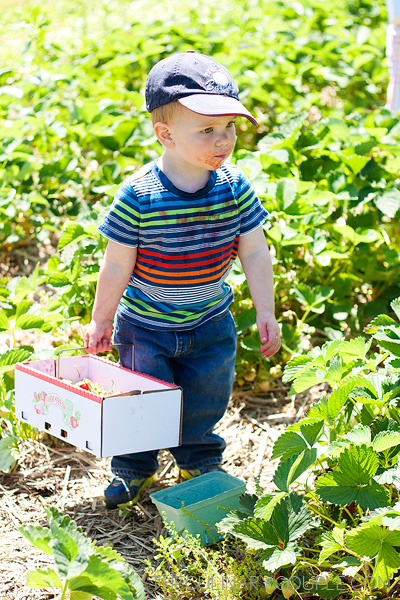 It didn't take Sam long to figure out that the biggest and reddest strawberries tasted the best. And he seriously must have eaten two dozen while traipsing through the field.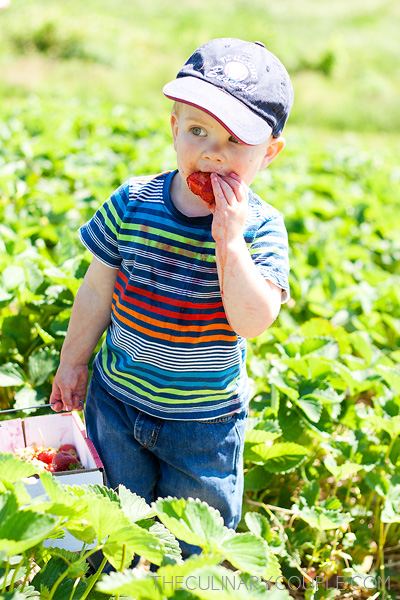 The berries often went straight from the vine and into his mouth. But he also didn't hesitate to raid the basket that I was trying so hard to fill. I don't blame him, though, there really is nothing better than sweet strawberries ripened by the early June sun.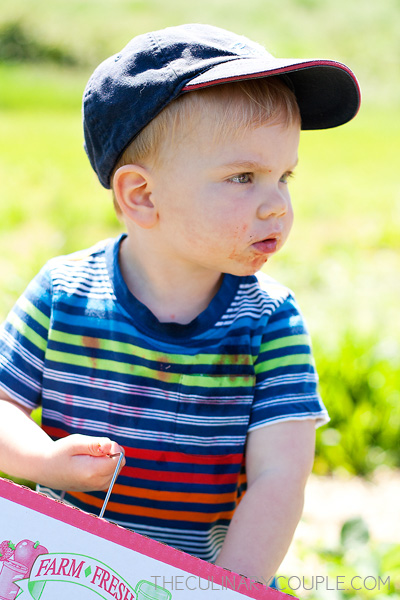 He's just like his momma when it comes to his deep love for summer produce.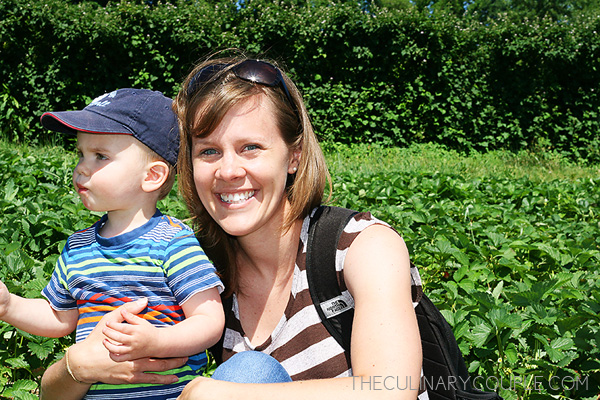 It was the perfect way to spend a Tuesday morning.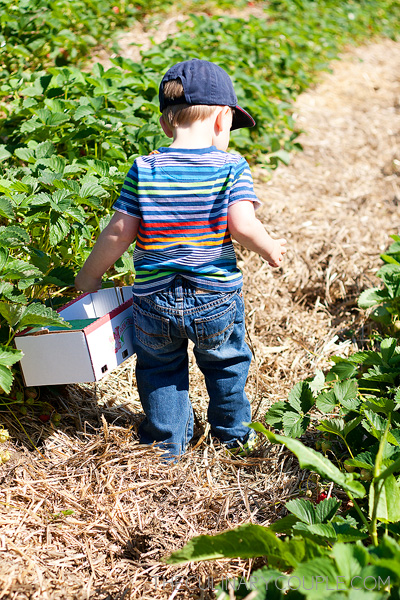 And there were tractors! With steps for Sam's little legs to climb and a wheel as big as his body. He was in heaven.
There were also slides and a petting zoo and a cute farm store. Triple B Farms, thanks for your hospitality! We will definitely be back.