We had an invasion of pink in our home last weekend.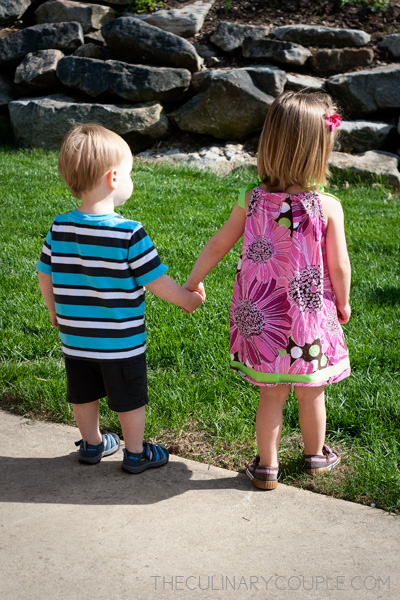 Our friends visited with their three beautiful girls: Kennedy (4 1/2), Leyton (2 1/2), and Henley (6 months). Not surprisingly, our little ladies man loved it.
We took full advantage of the sun on Saturday afternoon and let the kids run around in their barefeet.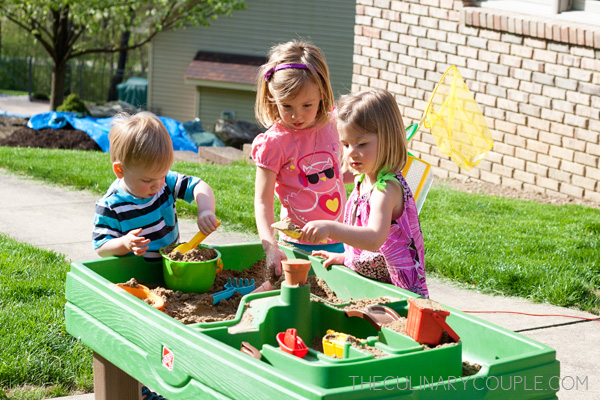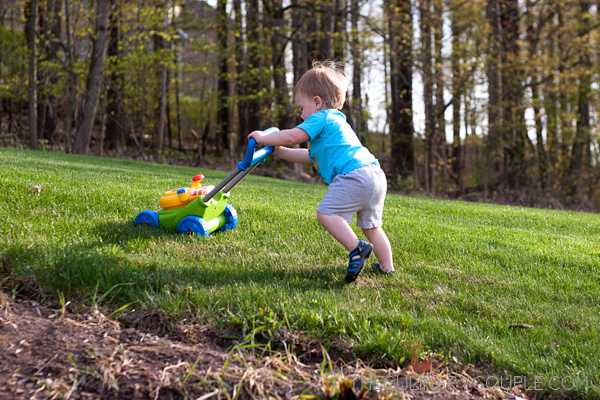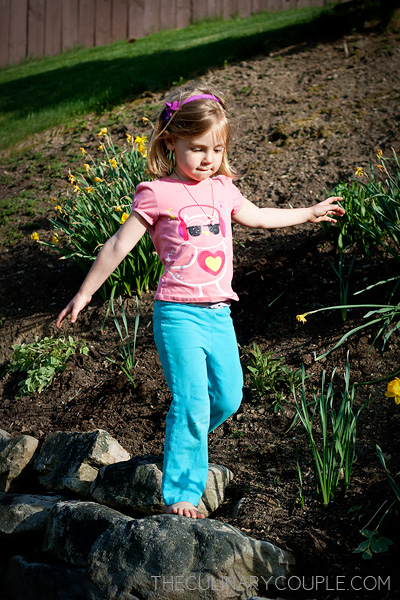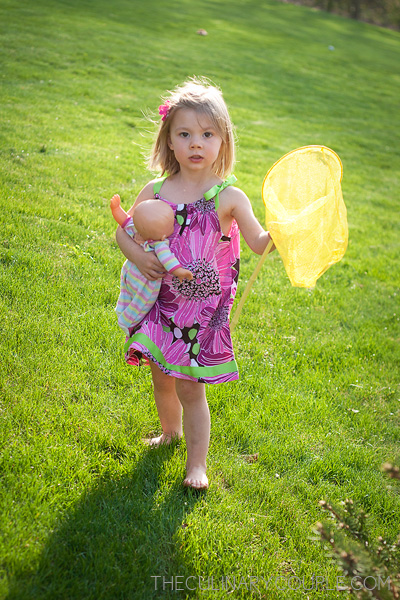 By the time we brought them inside for baths, they were covered in sand and dirt. After all four were clean and clothed in jammies, we sat down for some quality adult conversation. (Side note: why do we never get any photos of the adults?)
Sunday morning was rainy and quiet. Well, as quiet as is possible with three kiddos running around and ripping through toys. The older girls fought for Sam's attention, and he just soaked it up.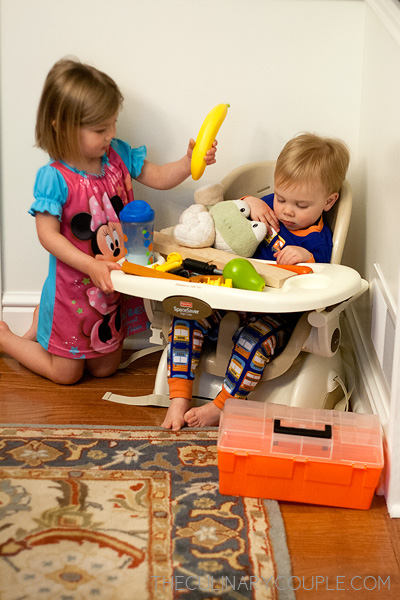 But he saved plenty of lovin' for Baby Henley. "Hi, baby … Baby's nose … Kisses for baby."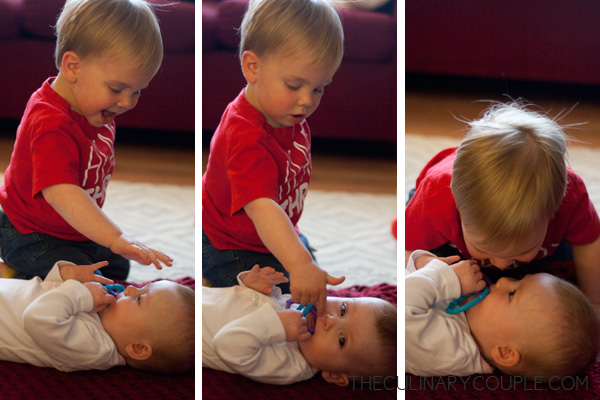 We don't get to see this crew nearly enough. Thanks for visiting, Turocys!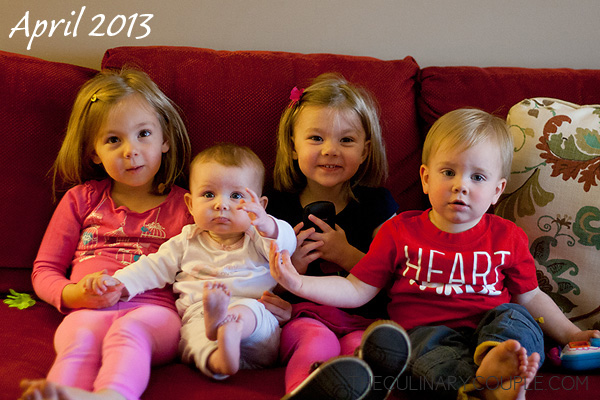 And because side-by-side comparisons are impossible to resist. Here they are (minus little nugget) last April.