Dear Mother Nature: I believe you're confused. Just five days ago you dumped eight inches of snow in our backyard. We bundled up and pulled on our boots and made the most of the mid-week snowstorm. But, really, we're ready to bid farewell to winter.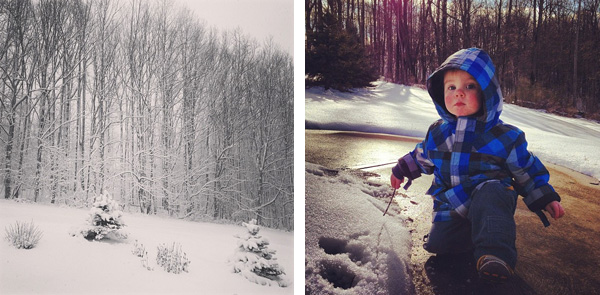 You were kind enough yesterday to grant our wish and delivered warm sunshine to our doorstep. We spent hours outdoors — collecting rocks, taking walks, kicking balls, and digging in the dirt.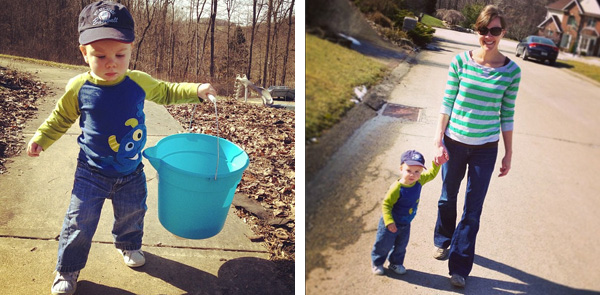 Spring: We hope you're here to stay.