It's good to have friends with kids. Especially when those friends come to visit for the weekend!
Sam and his little bud, Owen (who are just a week apart in age), had a blast. They played surprisingly well together — sharing toys and snacks and even Sam's chair.
There is nothing cuter than two toddlers in a laundry basket, right? (Also, it is impossible to take a non-blurry photo of these two. They're just too busy!)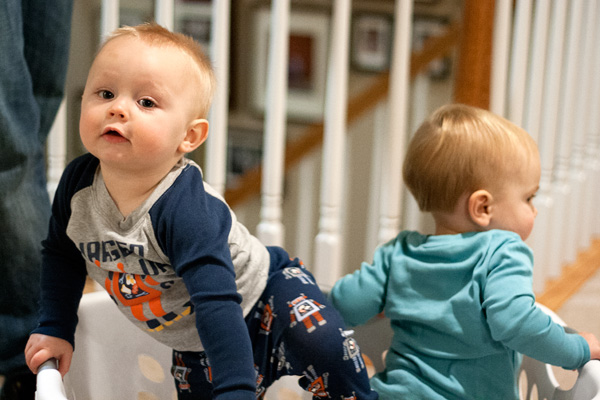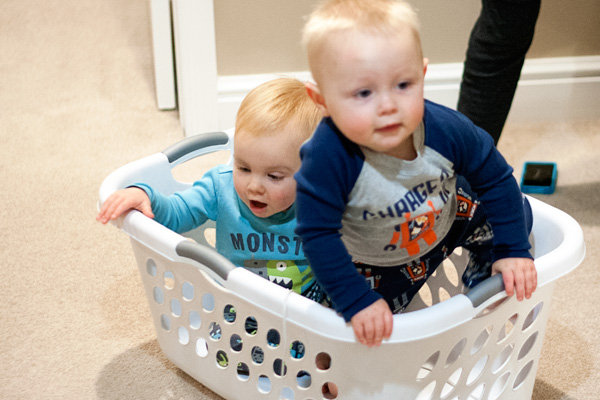 After the kiddos went to bed, the parents enjoyed real adult conversation with adult beverages. We talked toddler sleep habits and Sesame Street, college football and politics, homebrews and favorite restaurants, and we ate dessert while wearing sweatpants. It was a much needed and perfect "night in" with one of our favorite couples.
On Saturday morning, we met Nick in Pittsburgh — after making a detour at Mt. Washington.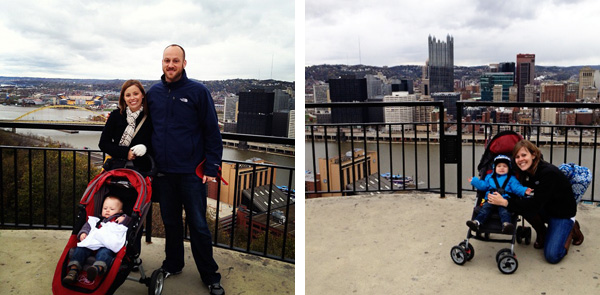 Then we went to Church Brew Works for beers and pizzas, and our wild little boys were very well behaved (and slept the entire drive home).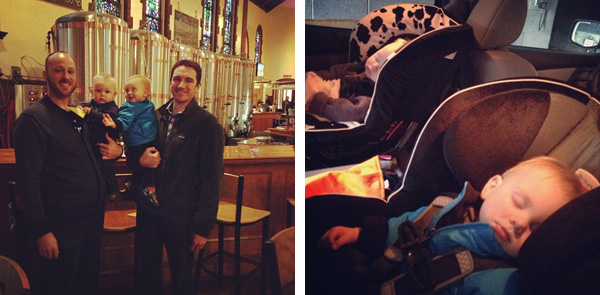 Our little snuggle bug could not stop bear hugging Owen!
Thank you three for making the trip to Pennsylvania. We are already looking forward to our next weekend together!