"And on the eighth day Man created Beer." What an appropriate slogan for a unique establishment. Emily, Sam, and I rounded out our recent family trip to Pittsburgh with lunch at Church Brew Works – a brewpub located in the meticulously renovated St. John the Baptist Church in the Lawrenceville neighborhood.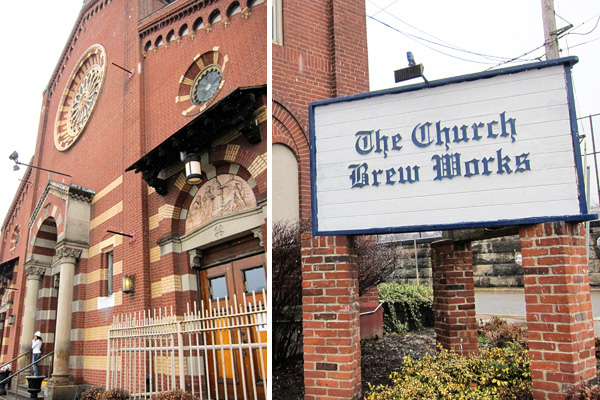 Both inside and out, this place certainly has character. The seating is crafted from the former church pews, the merchandise shop is a confessional, the walls are adorned with original stained glass, and there's even a painting with angels holding beer glasses!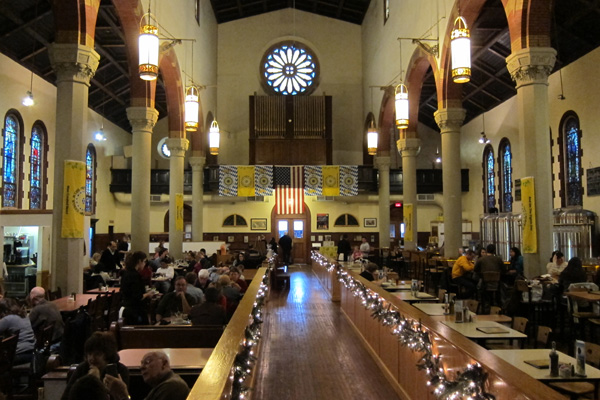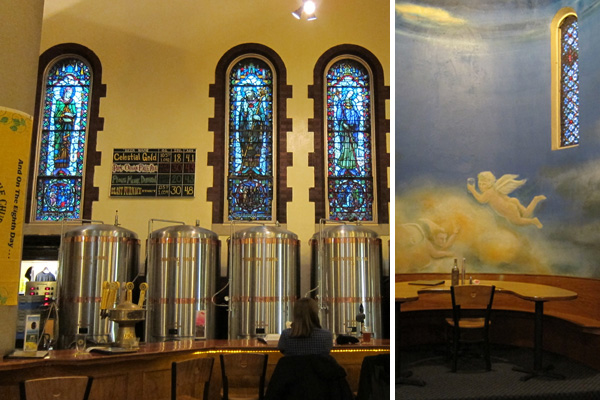 The beer and food has lots of character, as well. Emily and I shared a sampler of the brews on tap, including their three staple beers: Celestial Gold (German pilsner), Pipe Organ Pale Ale (American pale ale), and Pious Monk Dunkel (Munich dark lager). The Zwarte Piet's Christmas was our favorite, though. The American brown ale has hints of cinnamon and cardamom, and most surprisingly, ginger. I think I will be back to test out their forthcoming Chocolate Sacramint and Märzen beers.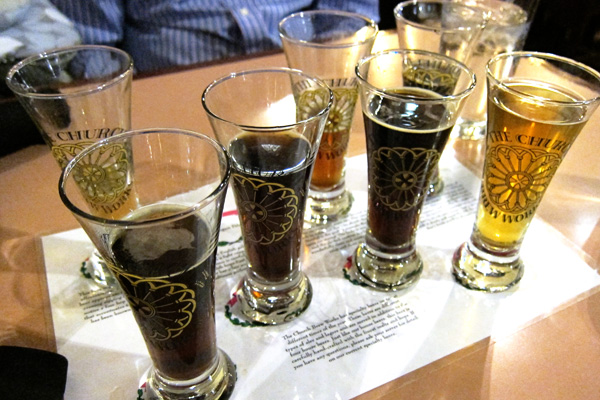 The menu is mostly American style with some Pittsburgh influence. (For those of you not from Pennsylvania, imagine French fries on your salad.) To do as Pittsburghers do, we indulged in a Pierogie Pizza from the brick oven. Served with sour cream, of course. It was divine. Rumor has it that they do an Oktoberfest Pizza in the fall, topped with bratwurst and sauerkraut. Three of my favorite things in one dish? Sign me up!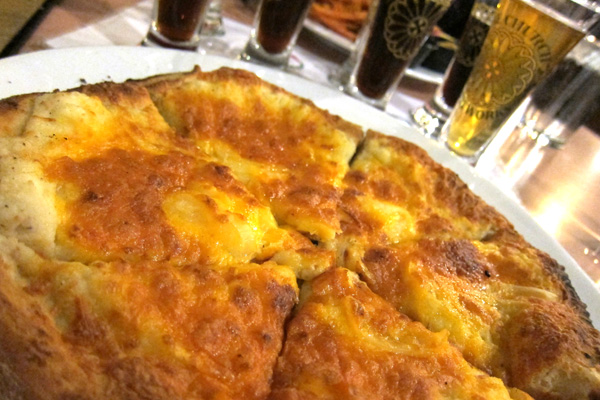 I sincerely hope there's a move to Pittsburgh in our not so distant future.