I haven't done a Tuesday Things post in quite awhile. But I can currently only think in list form, so I figured it was appropriate for today.
1. Birthday party planning is underway! There will be polka dots and cupcakes and family and friends from Alabama, North Carolina, Virginia, and Massachusetts.
2. In addition to Sam's 1st birthday, we'll also be celebrating Nick's 30th. As well as "welcome to our new home." I'm trying to keep things simple, but that's not really my nature.
3. Speaking of simple? Three gallons of paint, two French doors, dozens of feet of trim, 1,000 nails, and over 300 square feet of hardwood floors later … we have a beautiful new dining room and office space! No, it wasn't simple, but it was so worth it. (Thanks, Dad!)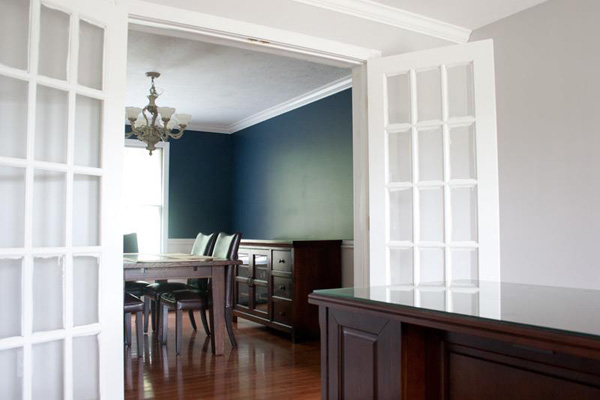 4. Sammy misses Poppy this week. It's the first one in about a month that he hasn't been here to help with the aforementioned house projects.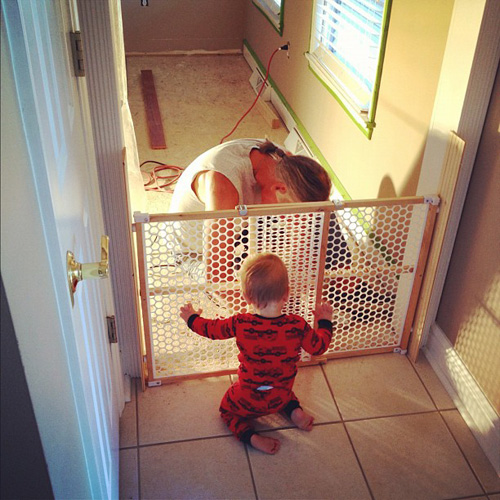 5. Another project almost complete: our gallery wall. And we will now always and forever use this method to hang pictures. So. Much. Easier.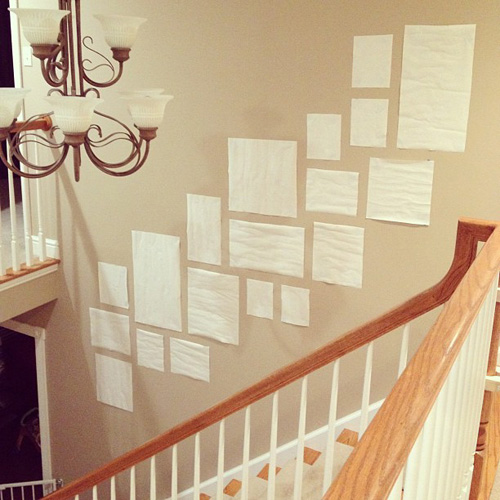 6. Someone finally got his two front teeth! I'll miss the daily snuggles, but not the cries.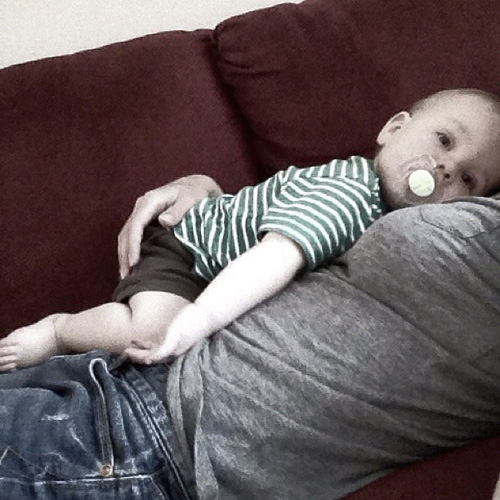 7. That same someone is on a broccoli strike.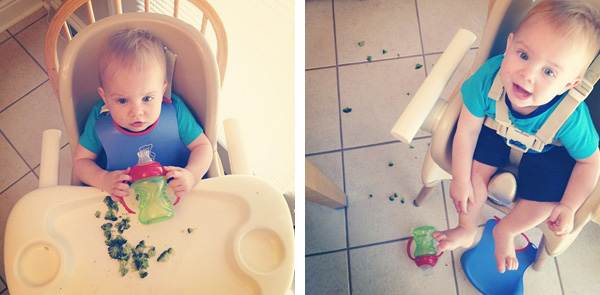 8. Nick started school last week, and the three of us are still adjusting to our new routine. He's in class two nights per week, which means it's just me and my little guy for evening meals, walks, and baths. We miss Daddy, but we are so proud of him.
9. I said to Nick last night: "Thank you for working so hard to give our family such a nice home." And he said to me: "Thank you so much for making our home so nice." It's not always easy. When I have to take Sam to the grocery store on a Monday night because Nick has to finish his homework. When he has to mow the yard before class, and I have to clean the house after Sam goes to sleep. When I try to prepare a hot meal for Nick at 4:30pm and for Sam at 5:30pm. But we're a team, and I'm thankful to have him as my partner.