I have a long list of places I want to eat in New York City: Babbo, Balthazar, Red Rooster, Spotted Pig, Craft, and Mesa Grill, to name a few. The aforementioned places, though, are ones I would prefer to visit without Sam. They are places that require my full attention without having to protect my butter knife and wine glass from grabby hands.
But. There are also plenty of places on my list that are suitable for a nine-month-old good eater like ours. In fact, I believe that little Sam tasted dishes and desserts that would make many foodies jealous!
Shake Shack
First up: the Shake Shack. A Manhattan staple and very kid-friendly. We visited the location in Battery Park City, near Andrew's office.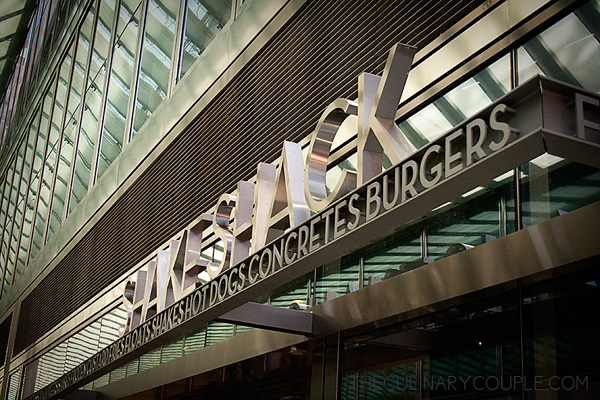 Nick and I ordered the classic ShackBurgers — 100% all-natural Angus beef topped with cheddar cheese, lettuce, tomatoes, and ShackSauce — and Andrew got a Shack-cago Dog. We shared an order of fries and a Fair Shake.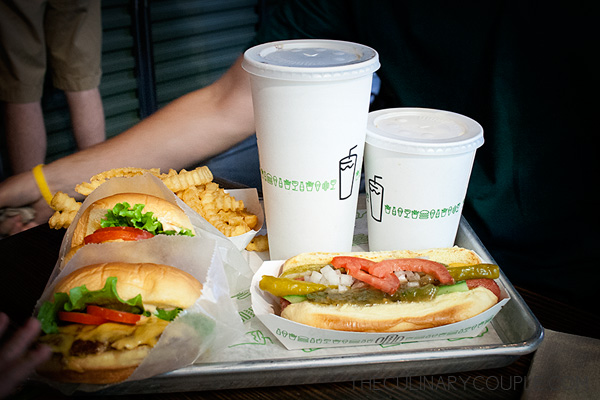 The verdict? Delicious. Very comparable to my other favorite burger joint: In-N-Out. Of course, we have neither within 300 miles of our house. Which is probably a good thing.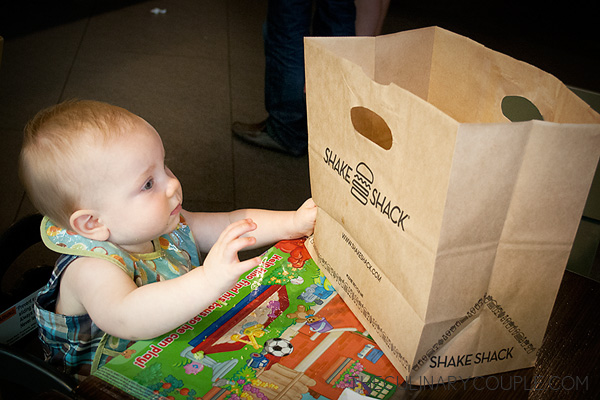 Jacob's Pickles
You can't go to New York City without pigging out on pickles. At least that's what Nick believes. Andrew bought two jars of Guss' Pickles for the apartment, and we ate dinner one night at Jacob's Pickles. Beer. Biscuits. Pickles. Need I say more?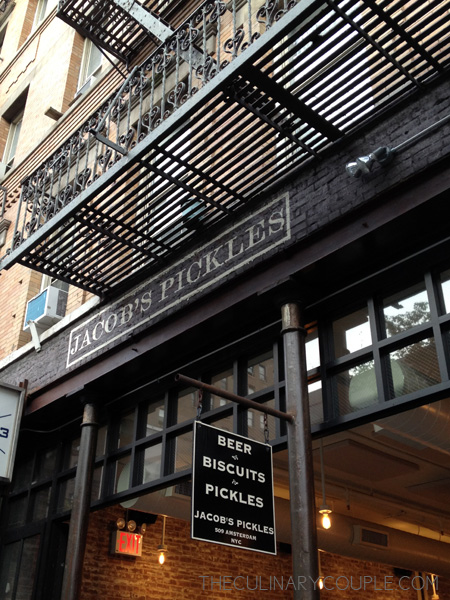 We shared the New York beer flight while we entertained Sam with toys and snacks. He was much better behaved than the screaming toddler at the table beside us. Our boy will never, ever throw such tantrums, right? Please?
Not pictured: Andrew's Spicy Brine Margarita — jalapeño infused tequila in a spicy pickle brine. Wow.
You know who else likes pickles? Sammy. He also enjoyed bites of the Honey Chicken and Pickles Sandwich and the Mushroom Gravy Smothered Chicken Sandwich — both buttermilk fried chicken served on a biscuit with a side of cheese grits. Let me re-state that. A small mixing bowl of cheese grits.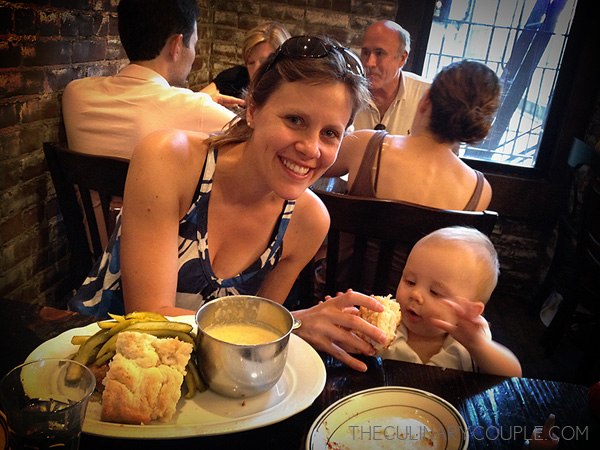 It was a lot of food. And it was heavy. But that's to be expected in a Southern-inspired restaurant.
Eataly
Our favorite meal of the trip! It's no Babbo, but it was perfect.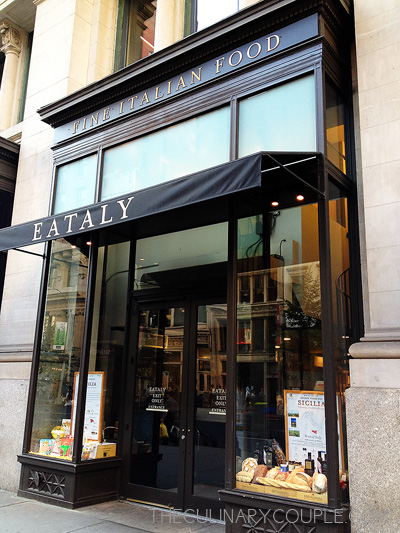 Eataly is located on 5th Avenue in the Flatiron District. The massive Italian market and eatery is co-owned by Oscar Farinetti, Mario Batali, Lidia Bastianich, and her son Joe.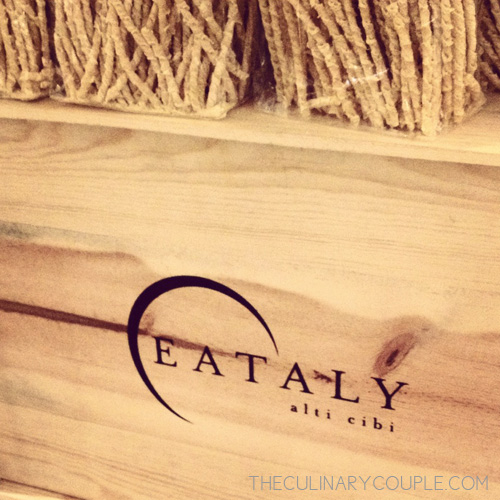 The market carries fresh pasta, meat and seafood, over 400 varieties of cheese, artisan breads, olive oil and vinegar, wine, coffee and tea, gelato, and more.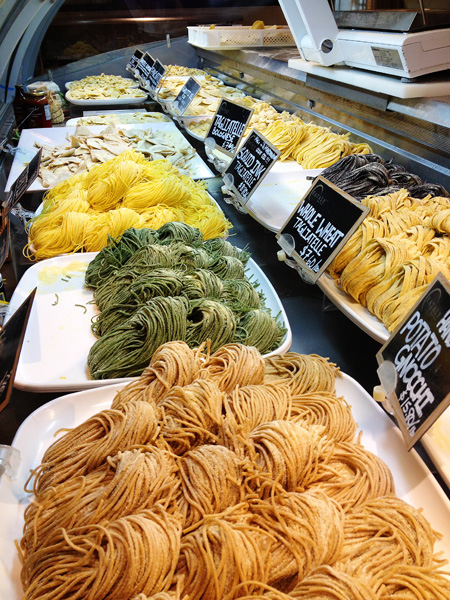 After browsing — and drooling — we found a table at La Pizza and La Pasta located in the back corner of the store.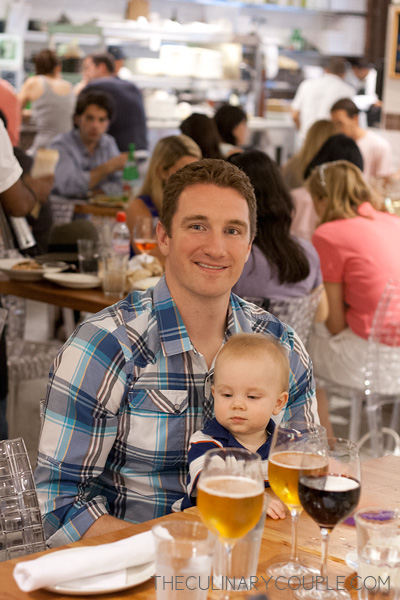 The three of us have been to Italy and decided that this meal couldn't have been more authentic.
I ordered a simple spaghetti dish — cooked perfectly al dente — with olive oil, garlic, cherry tomatoes, and Swiss chard. Nick's pasta dish had sweet sausage with Parmigiano Reggiano and Pecorino. And Andrew got linguine with rock shrimp, chili, garlic, and basil-pistachio pesto.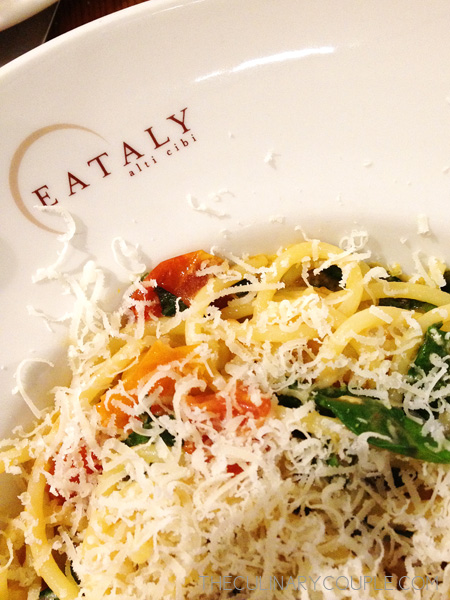 Sam got to try all three!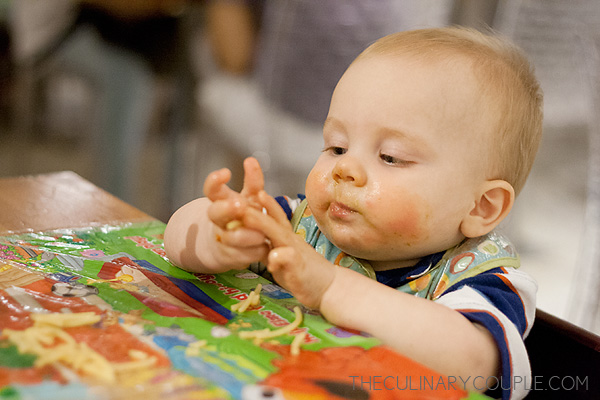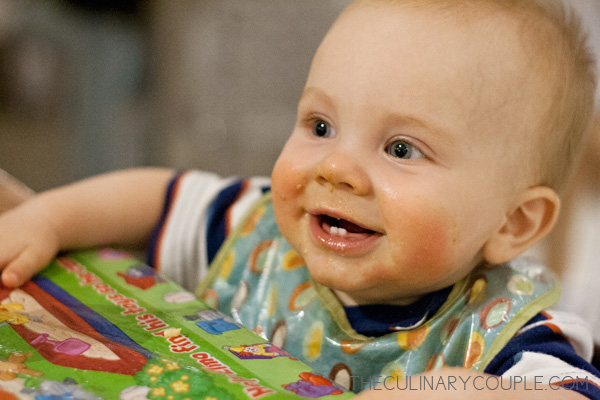 I believe Andrew's dish was my favorite. The pesto was absolutely delicious.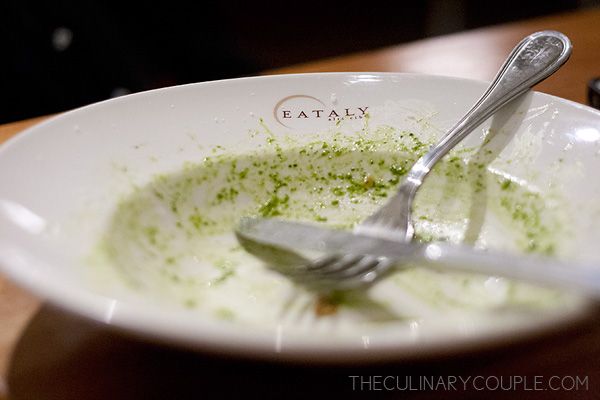 We considered getting a bitter chocolate or sweet gelato for dessert. But, honestly, I think we all wanted to savor the taste of our dinner a bit longer. I highly recommend a trip to Eataly!
Francesco's Pizzeria
Of course, no trip to New York City is complete without a slice or two of pizza. We chose Francesco's on Columbus Avenue between 68th and 69th Streets. It was perfectly authentic — thin and slightly crispy crust, sweet tomato sauce, and ooey gooey cheese that slides right off when you take a bite.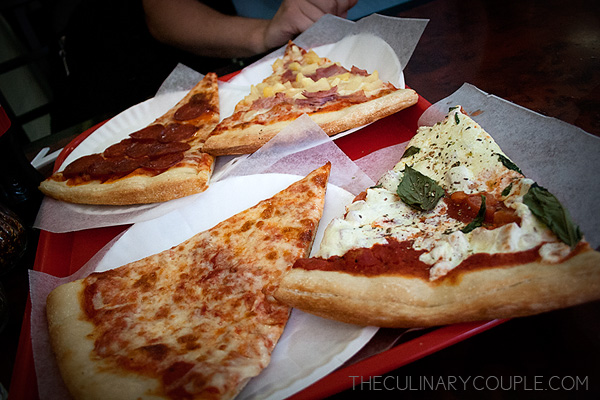 Five Napkin Burger
Yes, we had burgers twice in five days. We were on vacation, after all.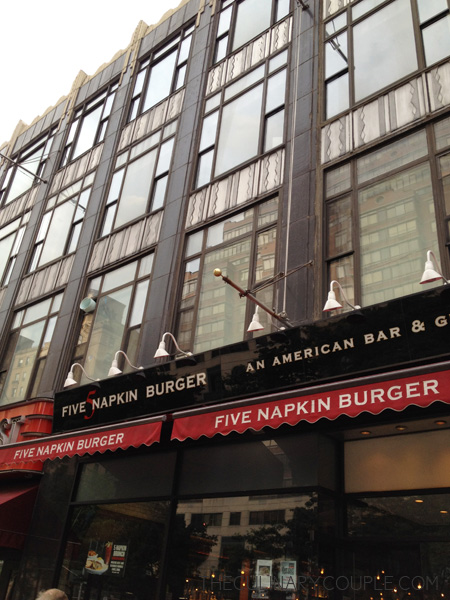 Five Napkin Burger has locations across the country. So while it's not necessarily unique to New York City, it was convenient to Andrew's apartment. And it hit the spot!
Andrew's burger: Italian Turkey with melted mozzarella, spicy tomato sauce, and vinegar peppers.
Nick's burger: Avocado-Ranch with pepper jack cheese, guacamole, lettuce, tomato, and ranch dressing.
Emily's burger: The Original with gruyere cheese, caramelized onions, and rosemary aioli.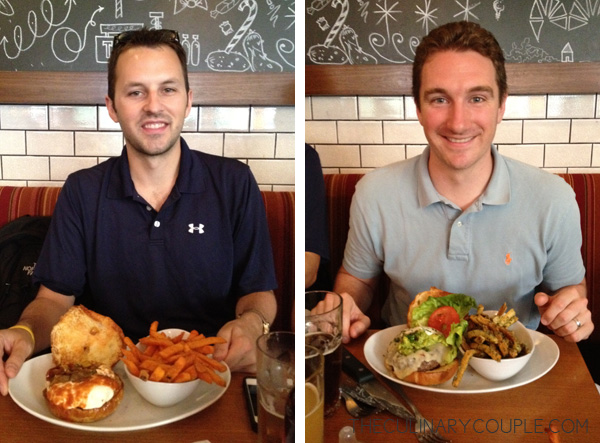 Cheers to our final night in the Big Apple!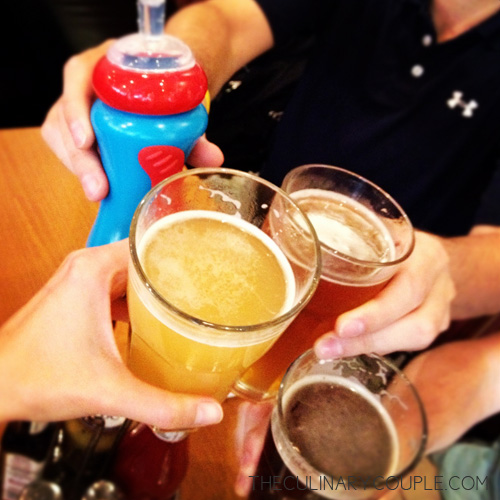 See. It's definitely possible to eat well with a baby. And I still have plenty of time to work on the rest of my list.
Next Up: The Sweets (because they deserve a post of their own!)