While Nick was in Philadelphia last week, Sam and I spent some time with my family.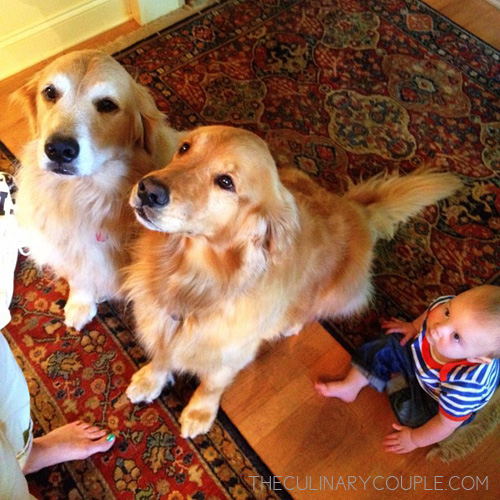 And our neighbors' chickens. I'm a bit jealous of this beautiful chicken coop.
My mom even planned a ladies night. Sam is so adored!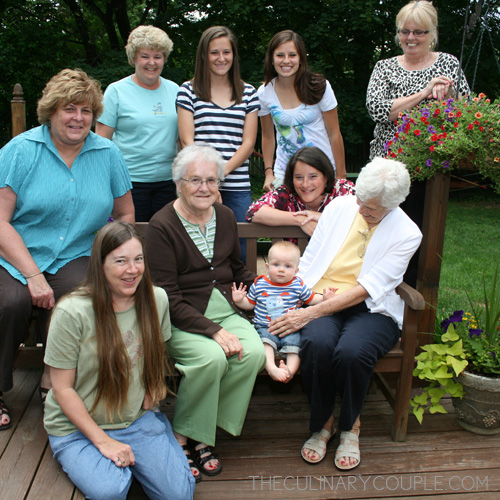 Our drive home is a bit longer than it used to be, and we were so happy to see this sign on Tuesday night.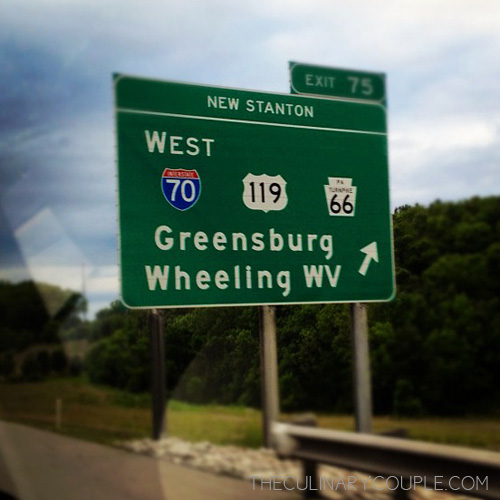 Back home, Sam learned how to stand up in his crib. It took two days for him to figure out how to lay back down. This meant several early mornings and shorter than usual naps.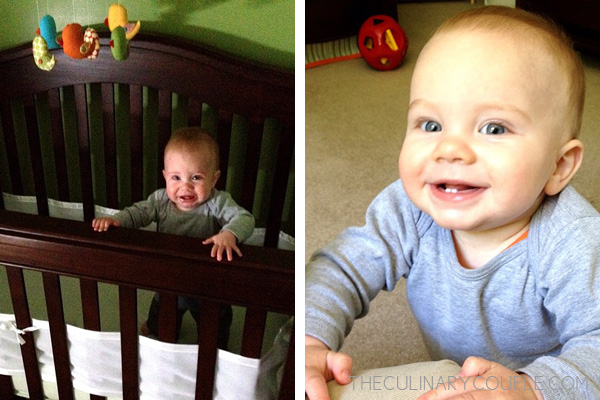 He's become quite the explorer.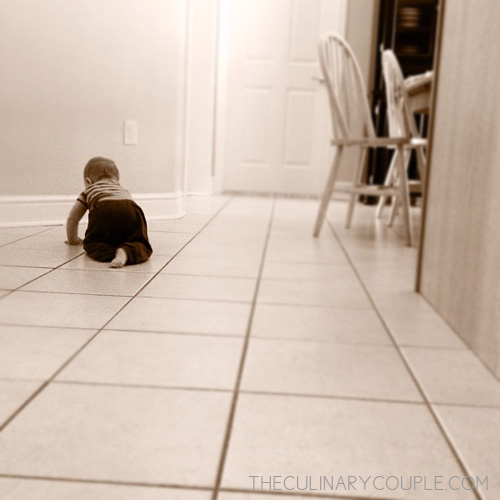 Such a curious little guy.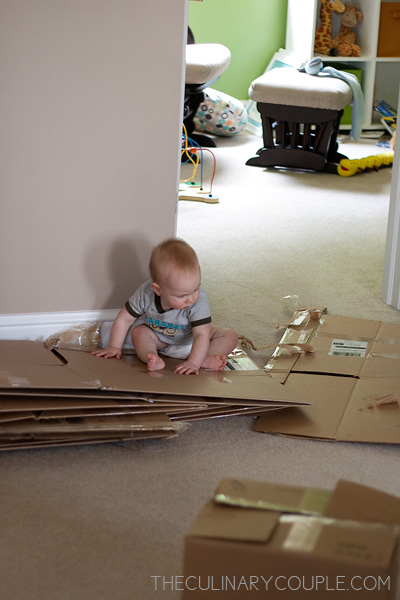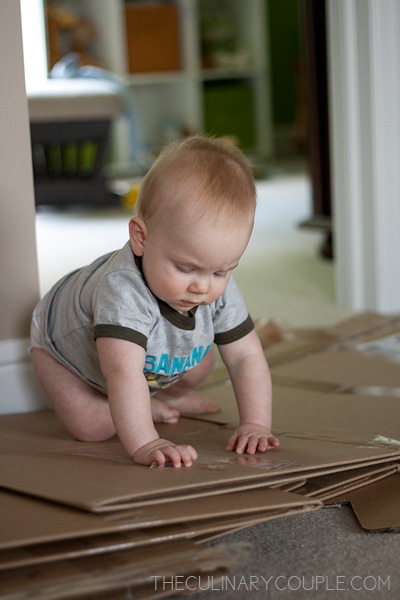 And he's a big help with my daily chores. (I'm pretty sure he learned this trick from the dogs.)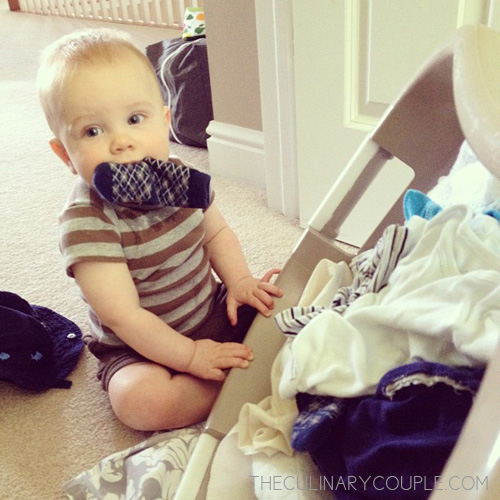 We are really starting to settle into our new place. Almost every day feels like Christmas with deliveries like this area rug and big Craigslist scores like this media console. I love how everything is coming together!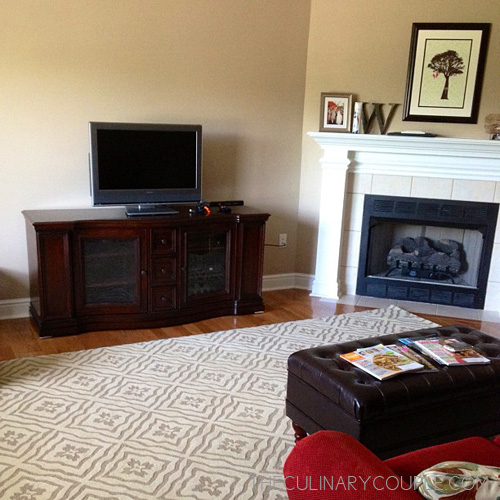 Also, in addition to our lovely new neighbors, we've spotted some friendly wildlife, too.
Nick had quite a busy week with meetings in Philadelphia, Harrisburg, and Bedford. Needless to say, we were all quite excited for the weekend! We celebrated with fluffy pancakes, local berries, and a few extra hours in our jammies.
Pizza, too. In an air-conditioned restaurant. Because it was wicked hot this weekend.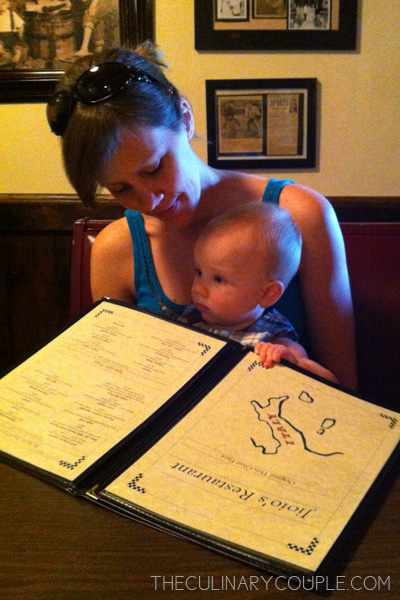 Hot temperatures outside required us to get creative inside.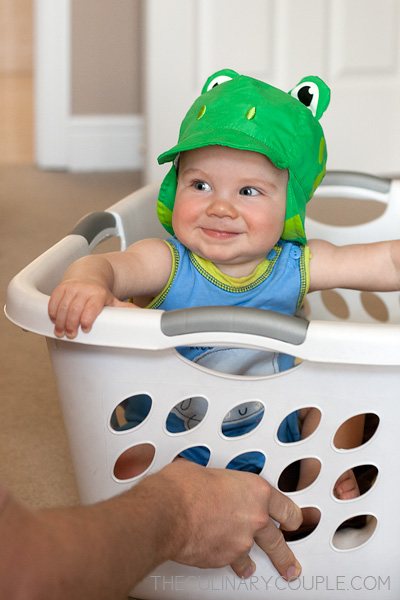 And so begins another week. We hope you have a good one!