1. Each day Sam looks less like a baby and more like a little boy. He feels a bit heavier every time I lift him out of his crib. His reach is longer and his grasp is stronger. And, if it's even possible, his eyes are brighter and his smile is wider.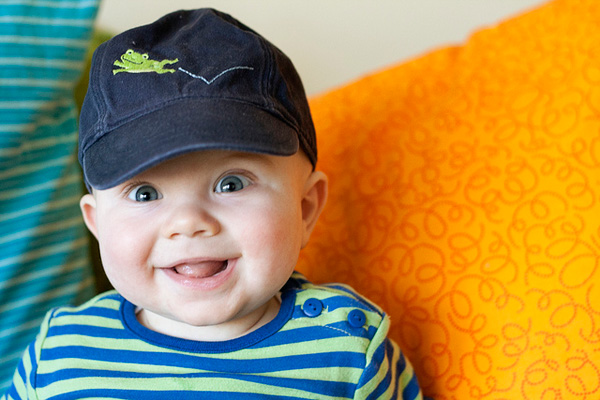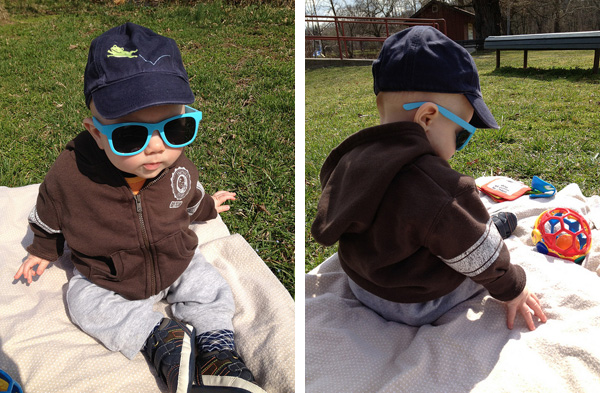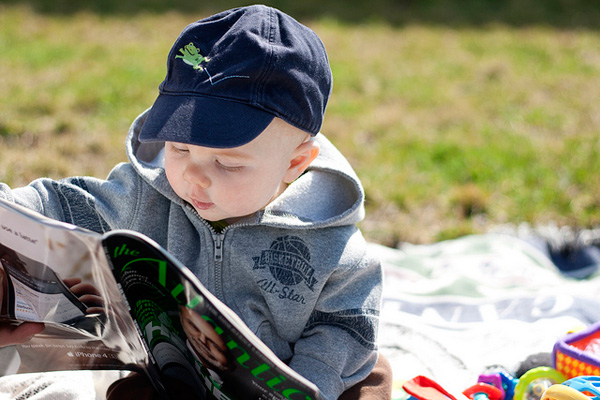 2. Speaking of little mister, he was my big helper yesterday at the grocery store. He held a banana in one hand and my shopping list in the other. And he put a smile on every face that we passed.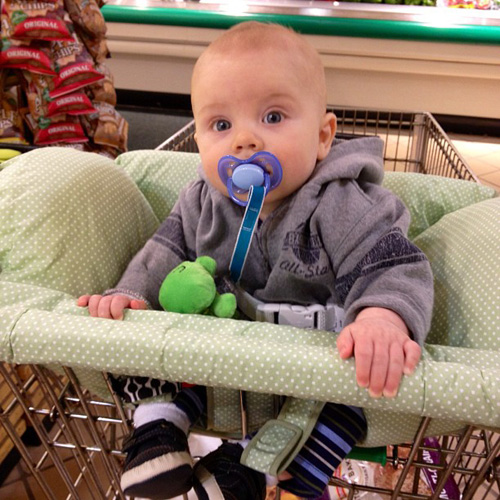 3. Our family of three went out to dinner on Sunday night. And guess what Sam tasted and loved. Pickles. Yes, really. He is certainly his father's son. What's equally surprising is that Nick offered his only pickle to Sam. And then asked the waiter for two more.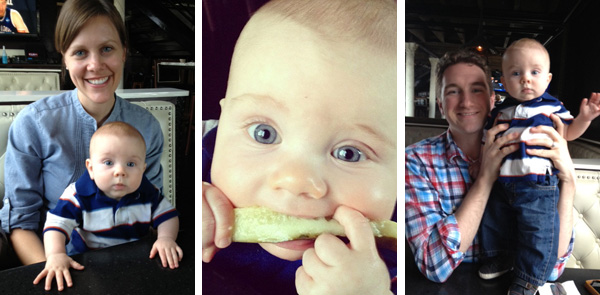 4. Despite all of the above. sometimes Sam wants nothing more than to snuggle with his Mommy. He will always be my baby boy.