1. Nick and I jumped on the Downton Abbey bandwagon, and we don't plan on getting off anytime soon. We're so hooked, in fact, that when we discovered that season 2 was no longer available to stream online (as of March 7th), we paid $2.99 for each of the four remaining episodes in our queue. Season finale is tonight!
2. In an effort to satisfy my sweet tooth with something more healthy than brownies and chocolate chip cookies, I made  Gina's chocolate peanut butter balls. They contain rolled oats, ground almonds, flaxseed, shredded coconut, and maple syrup. And peanut butter and chocolate chips, of course. They're surprisingly good! And they leave me feeling a lot less guilty than the aforementioned sweets.
3. While we're on the topic of food, let's talk about Baby-Led Weaning. Although Sam is not quite six months old (which is the recommended age to begin BLW), we've been gradually introducing him to the concept of "feeding himself." And we're so amazed by how quickly he's caught on! He's able to pick up big chunks of bananas, wedges of apples and pears, and steamed sticks of carrots. Admittedly, I'm still quite nervous when he takes a big bite, but he can typically work it around in his mouth until he's able to swallow it. Later this week we're going to try slices of avocado and sweet potatoes, and I just received the Baby-Led Weaning Cookbook, which both Nick and I are excited to start using. Much more to come on our new mealtime adventures!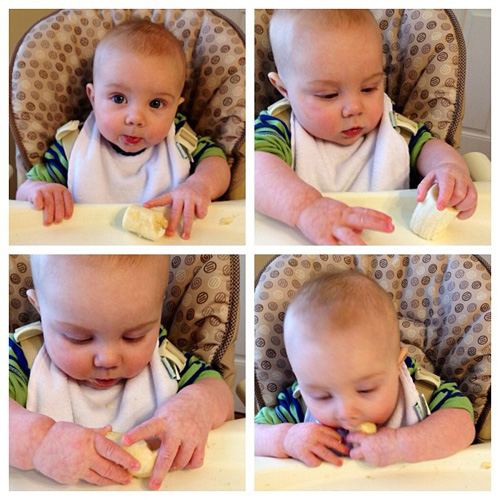 4. Just like magic, Sam is now napping past the 30-minute mark. It started on Sunday, and he's been going strong since. It's amazing what I can accomplish now that I have two uninterrupted periods of between 90 and 120 minutes! Though, I do miss my marathon snuggle sessions with this handsome little man.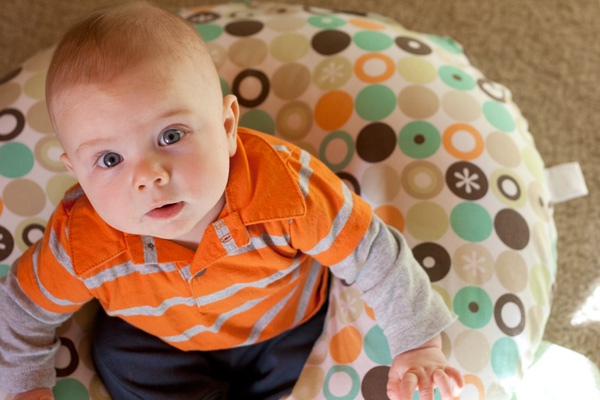 5. I received notification last week that my Amazon Prime membership expires next week. So now I feel obligated to buy as much as possible while I still get free shipping. What's on your spring wish list?